Who doesn't like a cozy, warm room in winter? Maintaining the ideal indoor temperature is a challenge for sure but there are different kinds of heating accessories available in the market for our convenience. Electric room heater is a perfect example that provides the desired warmth.
With winters on the way, you also must be looking to get a new heater for your home or office. There are different options available online but electric heaters are highly popular. They can be mainly categorized into four types: fan, electric, halogen, and heat convectors. Halogen and quartz heaters are the newest ones that are popular, especially in homes with babies.
We have compiled a list of the 5 best room heaters that are available for under Rs. 2,000 in India. Do have a look to gain some insights. We have included the best rated room heaters from different brands.
List of Best Electric Room Heaters in India
1) Bajaj RHX-2 Room Heater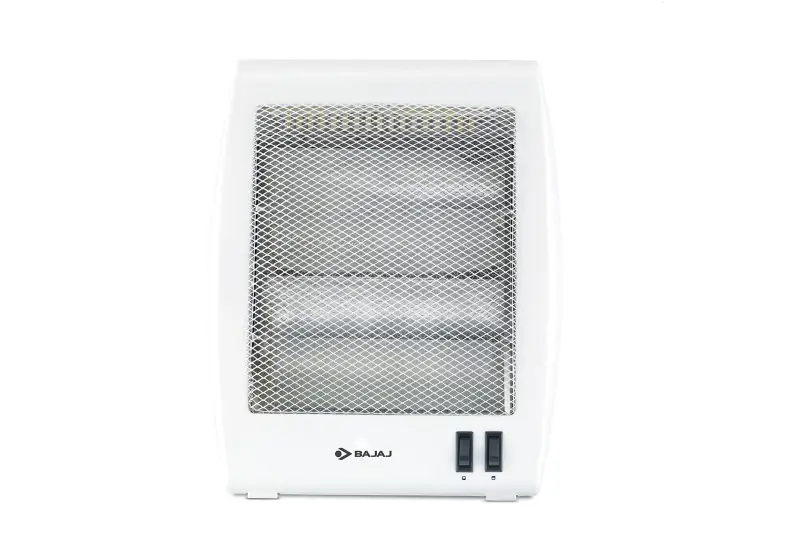 Featuring a tilted design, this room heater is ideal for use in small rooms. Its white exterior body is made from durable ABS material. It comes in two heat settings: 500 W and 1,000 W to adjust the heat intensity as per need. There is a tip-over switch to prevent tilting and thermal fuse.
Other Features
5 meters cord
2 years warranty
Price: Rs. 1,471
2) Crompton Insta Comfy Room Heater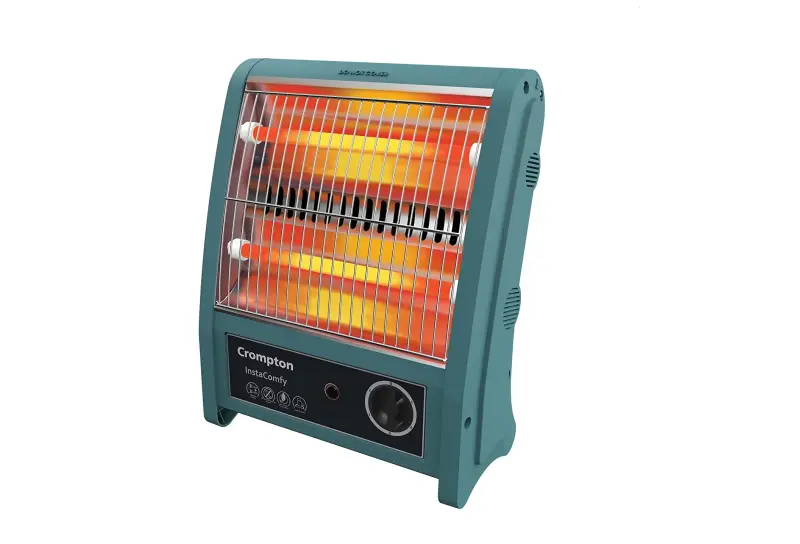 Enjoy chilly winters with a dose of warmness with this electric heater with a cool touch plastic body in grey blue. There are two quartz tube heating elements with a rotary switch for temperature control. There is also an On/Off indicator at the front and a handle and a chord winder in the back.
Other Features
Automated switch off in case of fall for safety
1 year warranty
Price: Rs. 1,499
3) Surya Roshni Quartz Dx Room Heater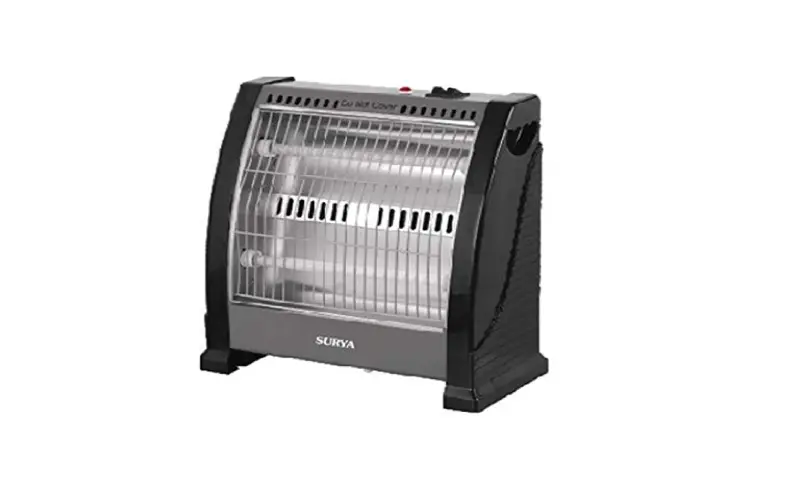 This compact room heater will come in handy for spot heating in chilly winters. It features a sturdy aluminum body with a classy powder coated finish. There are two heat settings: 400 W and 800 W so that you can decide different heating levels according to the needs. Also, the heater can be positioned in two different ways.
Other Features
Safety switch that automatically shuts off heater
5A plug
1 year warranty
Price: Rs. 1,022
4) Usha QH3002 Room Heater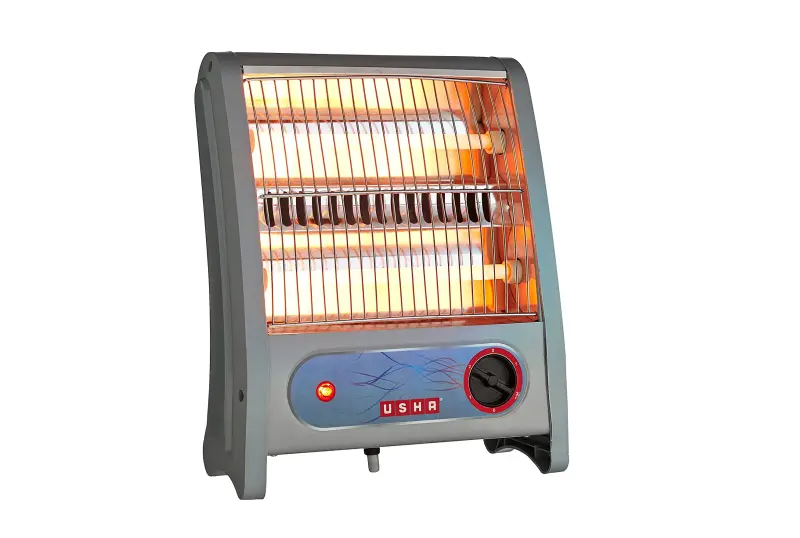 This room heater features a grey plastic body and steel front grill. It has two quartz tube heating elements that can be controlled with a round switch. There are two heating positions to suit your comfort. It will work well for a small room size.
Other Features
Safety switch
Carry Handle
Price: Rs. 1,297
5) Candes New Infra Halogen Room Heater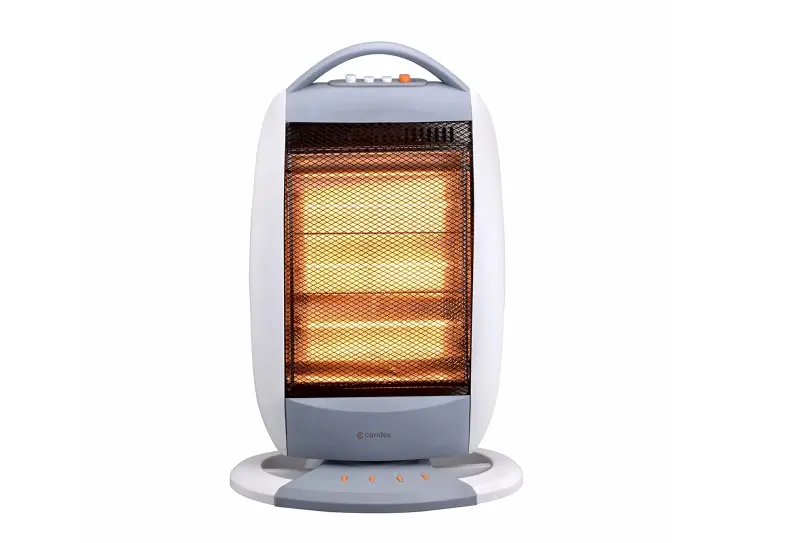 This 1200 Watts heater with Abs body will provide instant heating during winters. You can customize your heating needs with three heat settings (400W / 800W / 1200W). The heater makes heating a room easy with the oscillation feature. There is also a handle for easy portability.
Other Features
5 meters cord
1 year warranty
Price: Rs. 1,699
(Bonus entry) Havells Co zio Quartz Room Heater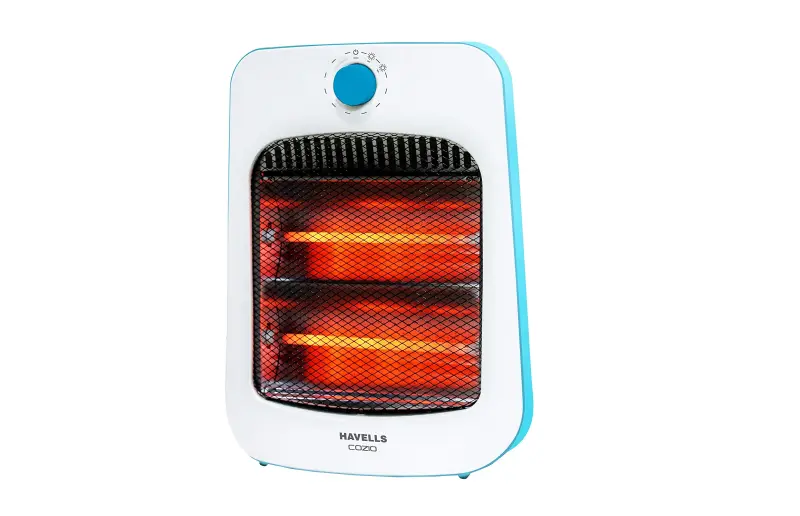 This heater is equipped with two quartz heating tubes. It features a minimalist design with white and blue body along with a steel grill on the front. There is also a carry handle. This is a special entry in the list due to its quality, features and price. One reviewer has even highlighted the good quality of heating rods that are working fine even after 4 months of continuous use (8-10 hrs a day).
Other Features
1 meter cord
1 year warranty
Price: Rs. 2,099