Motion sensing bulbs are useful light fixtures for homes. You simply plug them in and they are ready to illuminate your path at night whenever you come in their range. Imagine having a motion sensor light bulb in your yard so whenever you step into your yard during night, the bulb will turn on itself and turn off after some time when no motion is detected. You won't even need to press a button.
The motion sensor lights will not only provide convenience and help save on electricity bills but they can also be a hassle with pets around the home or in the day time when they are not required at all. You need to place these bulbs at right the places; some points where you visit only in the night time or a dark part of your home with any sunlight. For example, your laundry room can be a perfect place for motion sensing lights.
Also Read: 15 Best Scented Candles to Buy from Amazon India
The range of motion sensor, color and wattage are some common features of motion sensor light bulbs. You should also investigate the time the bulb takes to turn on and also the duration it will stay turned on after the last movement. Whether the bulbs also light up in daylight or not.
If you are looking to buy motion sensor light bulbs online in India, there are a limited number of choices and we have listed the best ones you can buy from Amazon India. So keep scrolling:
Oreva Motion Sensor Light Bulb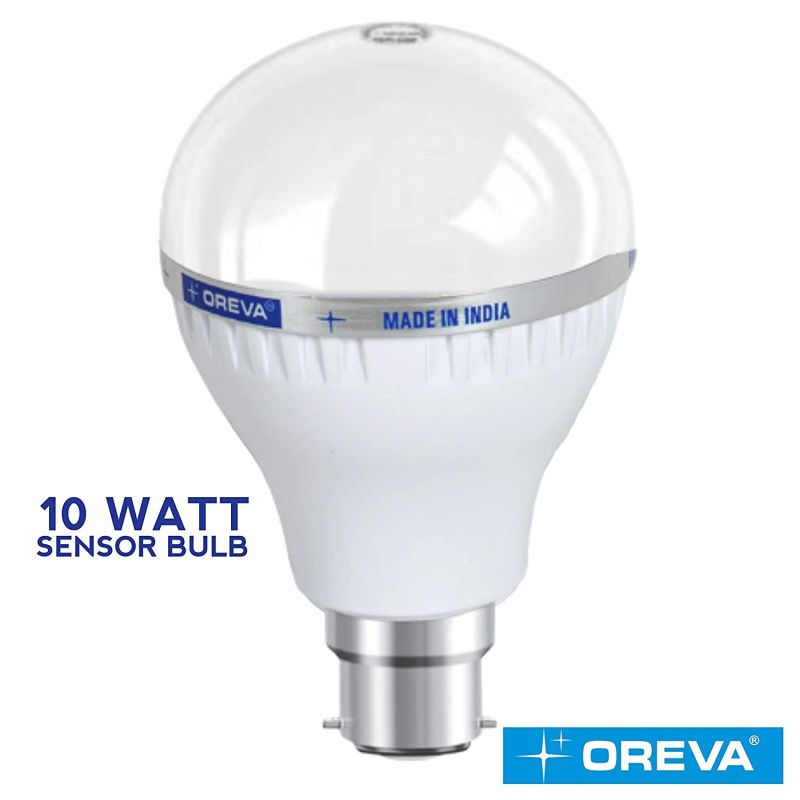 It is a 10 watts LED light bulb with PIR motion sensor for touch free operation. The bulb is of cool daylight color that is very bright and more than sufficient for a 12 x 12 feet room. Its sensor covers up to 10-20 meters of distance. Oreva motion sensor light bulbs come with a warranty of 6 months.
Price: ₹499
Halonix Sensor Bulb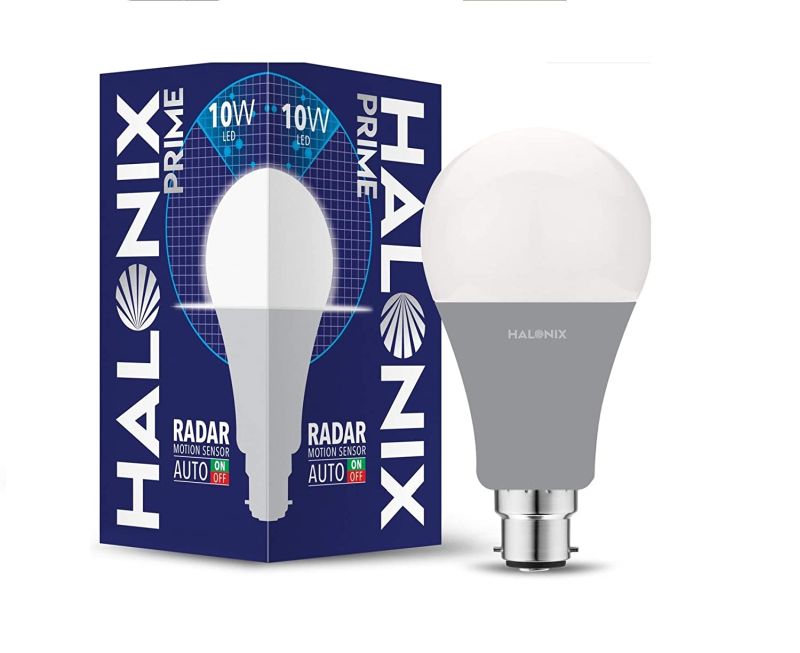 This 10W LED light bulb has a radar motion sensor to detect up to 1 meter range of the movement and turn light automatically on and off only after one min if no motion is detected. According to some answers on Amazon, the bulb doesn't light up in day time so it is a great buy for outdoors (protection from rain needed). The product comes with a one year warranty.
Price: ₹267
SYSKA Motion Sensor Bulb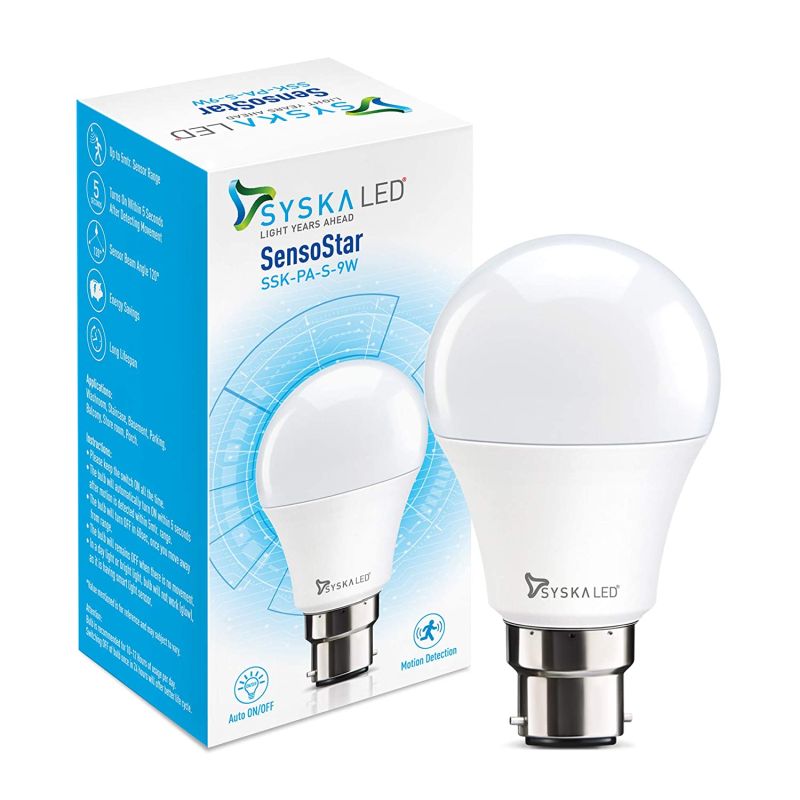 This 9W radar motion sensor led bulb has a range of up to 5 meters. The bulb turns on within 5 seconds after detecting movement and will turn off after 1 minute. It will also not work during the day when natural sunlight is there. The product has one year manufacturer warranty.
Price: ₹386
IFITech LED Light Bulb with Motion Sensor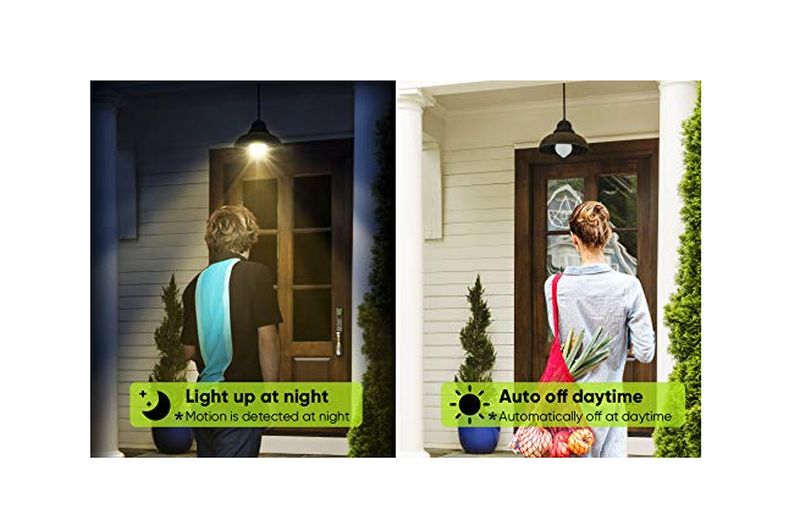 This 9W cool white bulb lights up when it detects movement in 8ft-10ft range. The bulb will not switch on when there is daylight which will save energy. It will light up for 3 min after detecting motion. You can use indoors or in a covered outdoor place. The product comes with a one year warranty for all manufacturing defects.
Price: ₹650
Omkar Light and Motion Sensor LED Bulb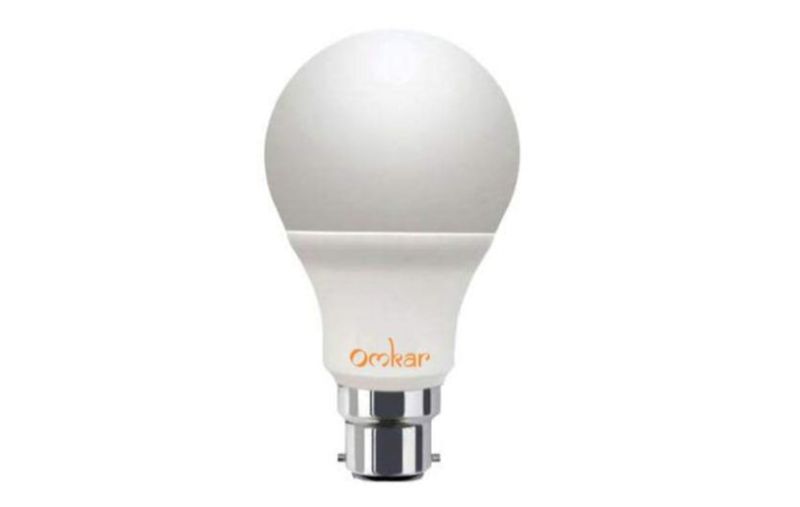 This coo white motion sensor light bulb is available in 7W 0r 9W models. The sensing range is approximately 5 meters and it will not work in daylight. The product has a replacement warranty for a limited period.
Price: ₹325
Panasonic Motion Sensor Bulb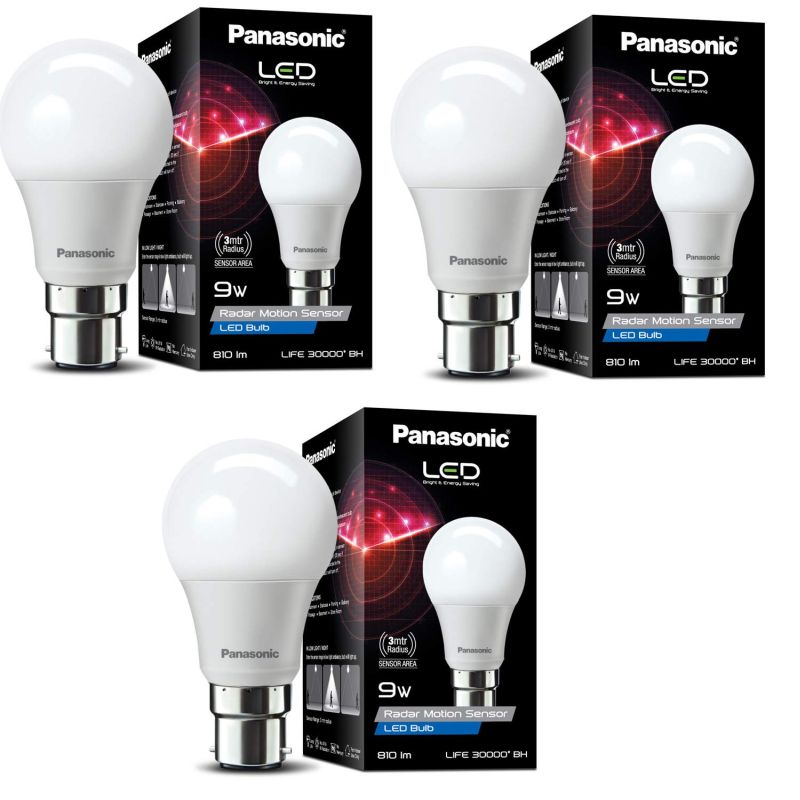 It is a pack of 3 Cool Day White motion 9 Watts LED light bulbs. The bulb has a radar motion sensor with a range of 3 meters to get turned on automatically with movement. There is no context of warranty on the listing.
Price: ₹432