Resin art is a not well-known term in India but is getting popular steadily. It is basically the process of creating art by casting epoxy resin in combination with various color pigments and additives, resulting in a blend of unique patterns and textures. The resin art can be used to make small things like coasters, clocks, artworks, toys, jewelry, furniture, and other homeware products.
You can find a number of small business owners selling resin products on Instagram. Our list brings together 10 Indian artists who offer resin home décor products either via DMs or through official websites.
EverythingResin By Kripa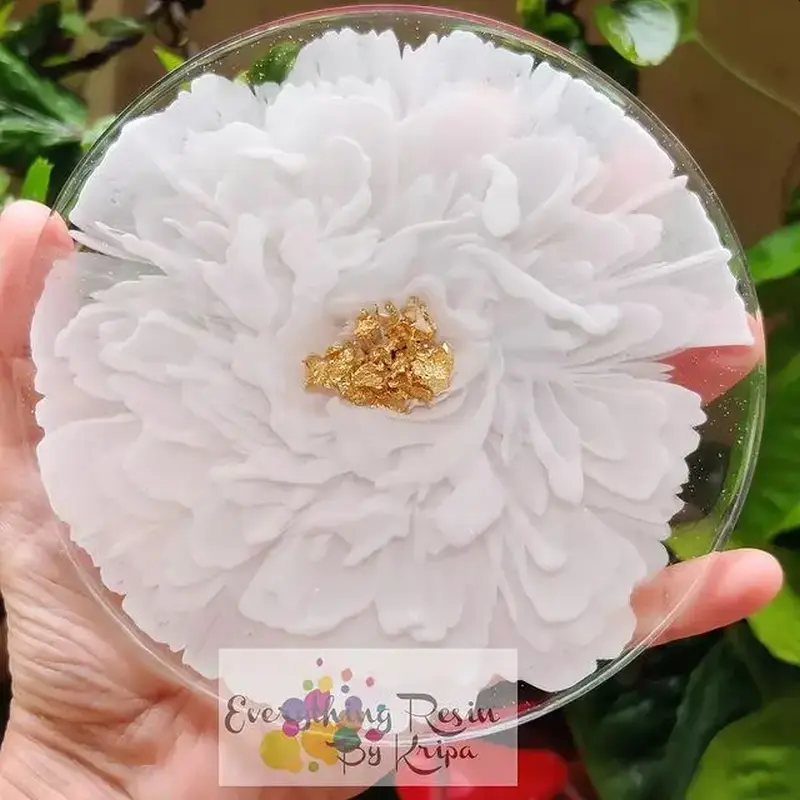 Kripa is a Bengaluru-based resin artist is best known for making unique resin flower coasters. She also combines resin with alcohol inks to create even more interesting patterns and textures. You can check her artwork on her Instagram page or go through the YouTube Channel for DIY tutorials.
Asili by Anika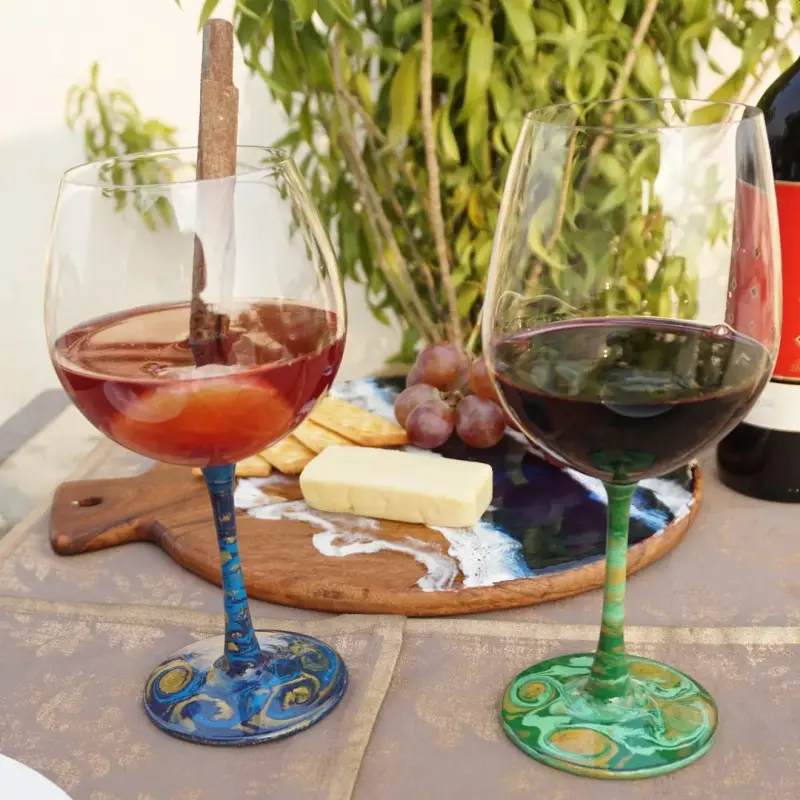 Anika Khurana is an Indian resin artist who offers unique resin glassware, food platters, and customized gift sets. You can buy resin homeware from her official website.
My Vacant Hour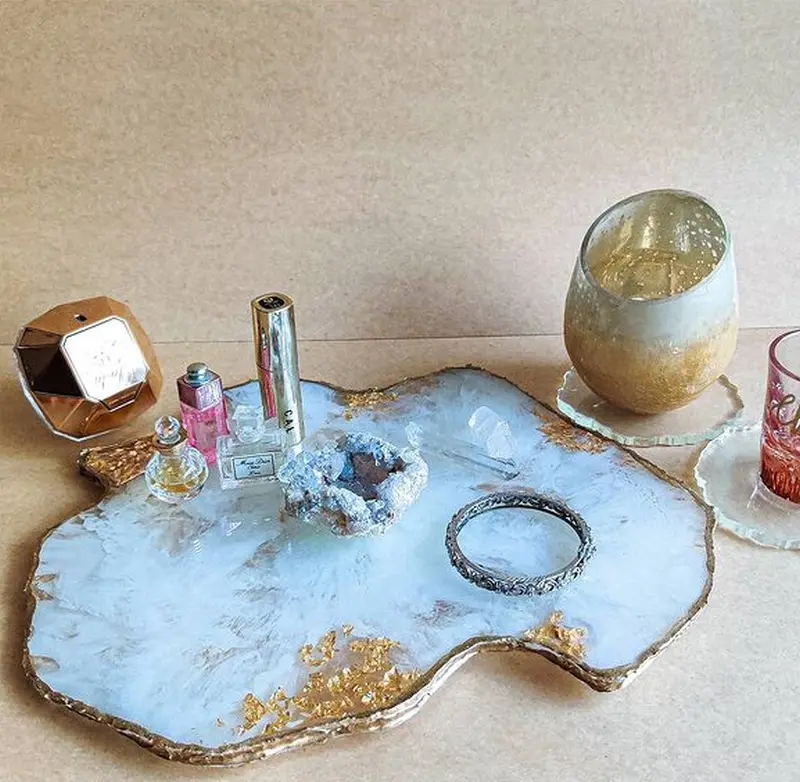 My Vacant Hour is a creative brand by Jaipur-based Vrinda Maheshwari that offers unique resin home décor and lifestyle products. She mostly makes beautiful resin alphabet monograms, custom-made fridge magnets, and clutch with pressed flowers.
Fenkraft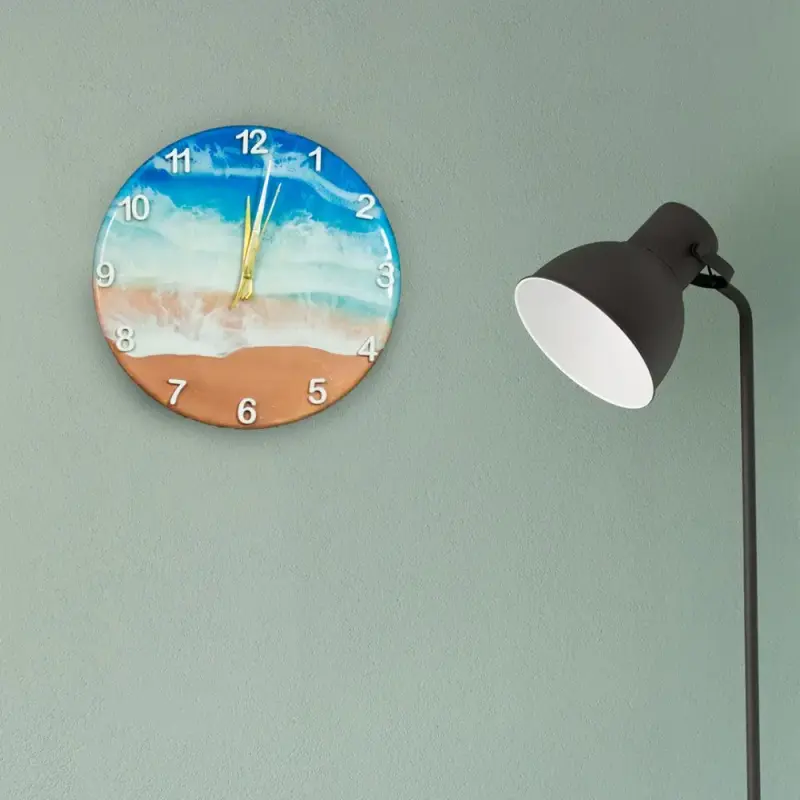 This Mumbai-based resin art brand is founded by Fenil Shah. He makes resin wall arts and even fuses resin and wood to make one of a kind ocean-inspired wall clocks. You can also find epoxy resin river tables on his official website.
Artworkology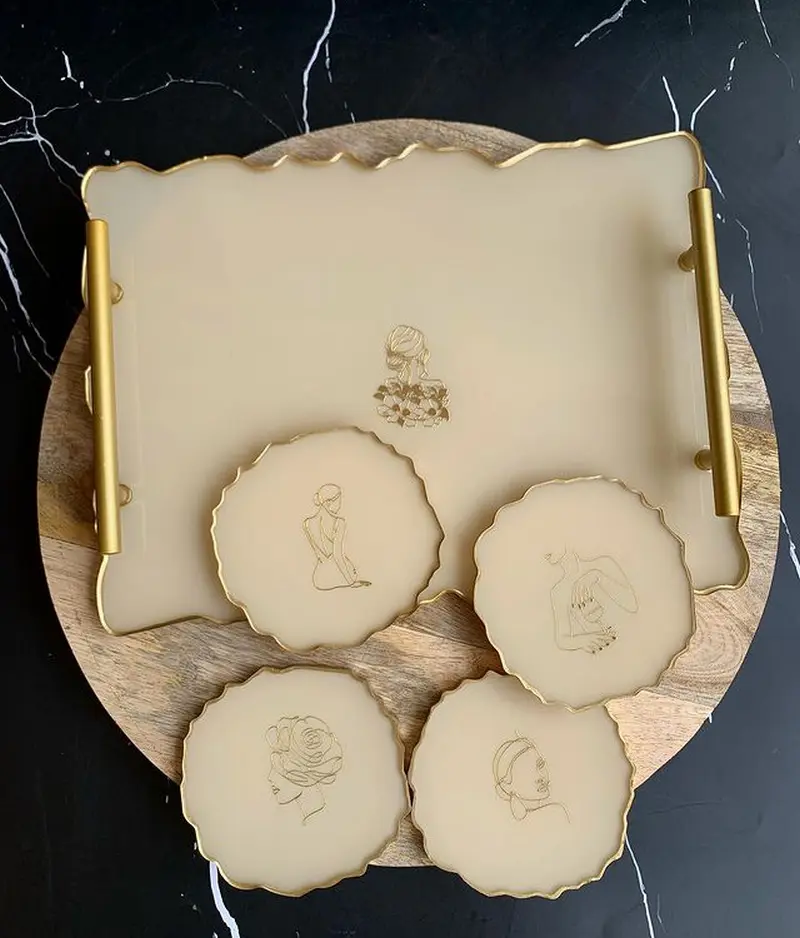 This Instagram page by Jaipur-based Riya Chaplot provides handmade resin, alcohol ink and jesmonite homeware products. The resin coasters she makes with shiny metal edges look really elegant. You can find a wide range of offerings she offers on her IG profile.
Also Read: 10 Indian Instagram Accounts to Follow for Balcony Decor Inspiration
Purple Tassel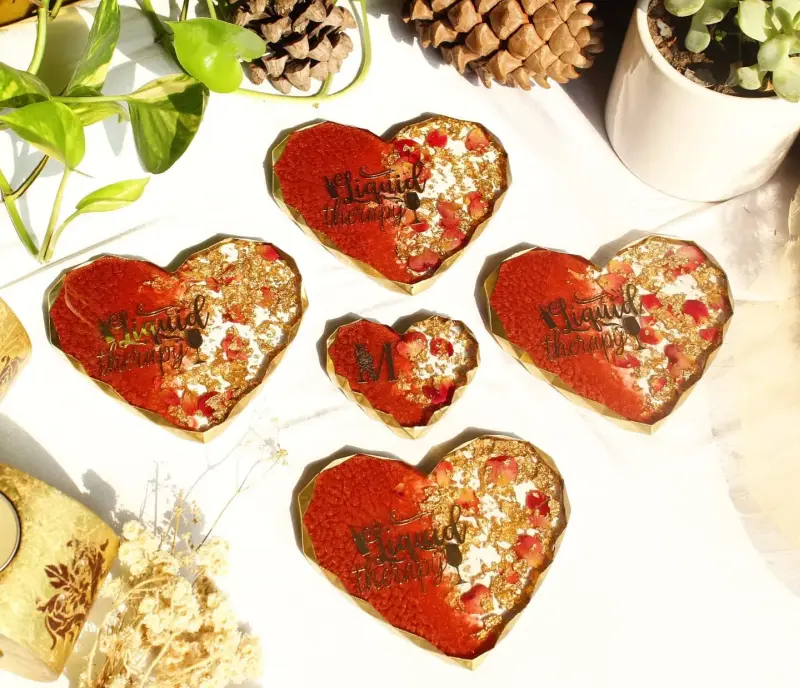 With more than 21k followers on Instagram, Purple Tassel is an eponymous brand by Ashna Puri. You can spot a number of stylish resin coasters in different colors and shapes at her IG page. She also offers customized home decor accessories.
Madhavi Adalja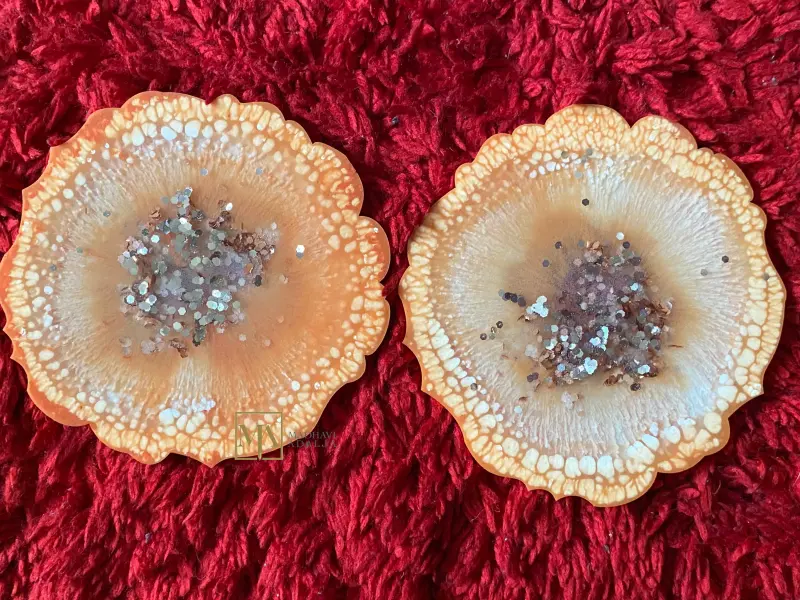 Winner of the Digital Women Award 2021 by SheThePeople, Madhavi Adalja creates elegant resin art objects such as wall art, coasters, trays, furniture, etc. You can order amazing resin merchandise through Instagram or her website.
Art by AMI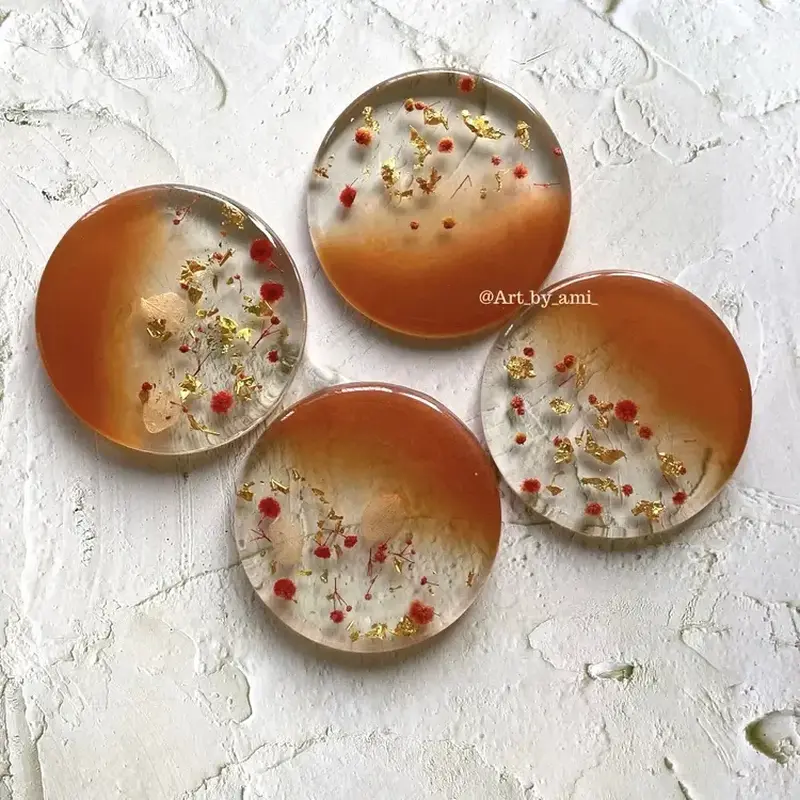 Ami Sukhija, the owner of Art by Ami works with alcohol inks and resin. You can buy unique clocks, coasters, wall art, and other home utilities from her website.
RESIN ART by Poonam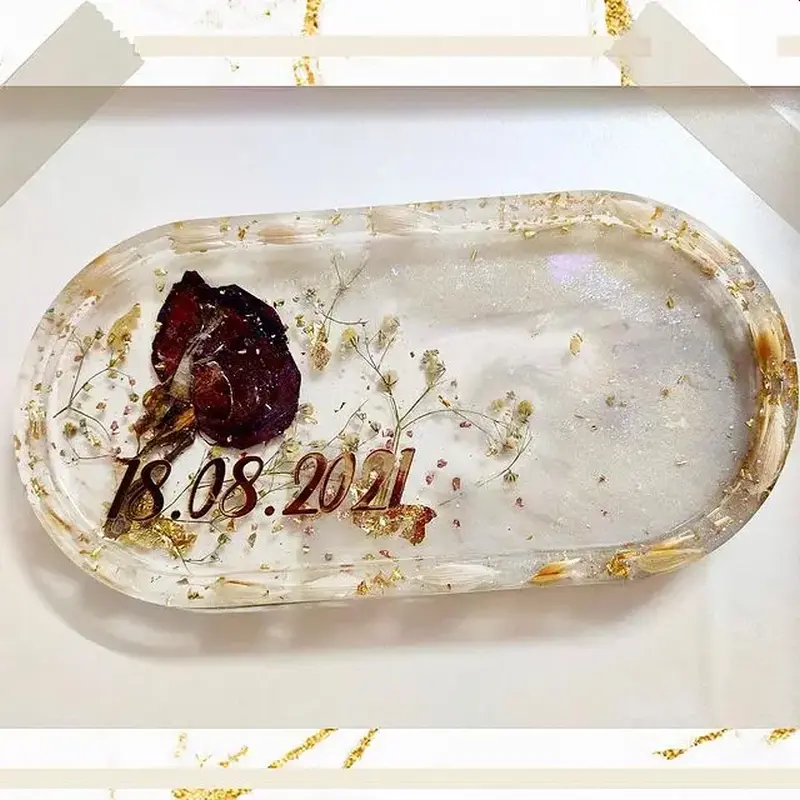 This Instagram page by Mumbai-based Poonam Shah offers resin home décor items – from glossy tables to gorgeous coasters and trays you can find several varieties. She also works on customized artworks and takes up workshops.
Urvi Mehta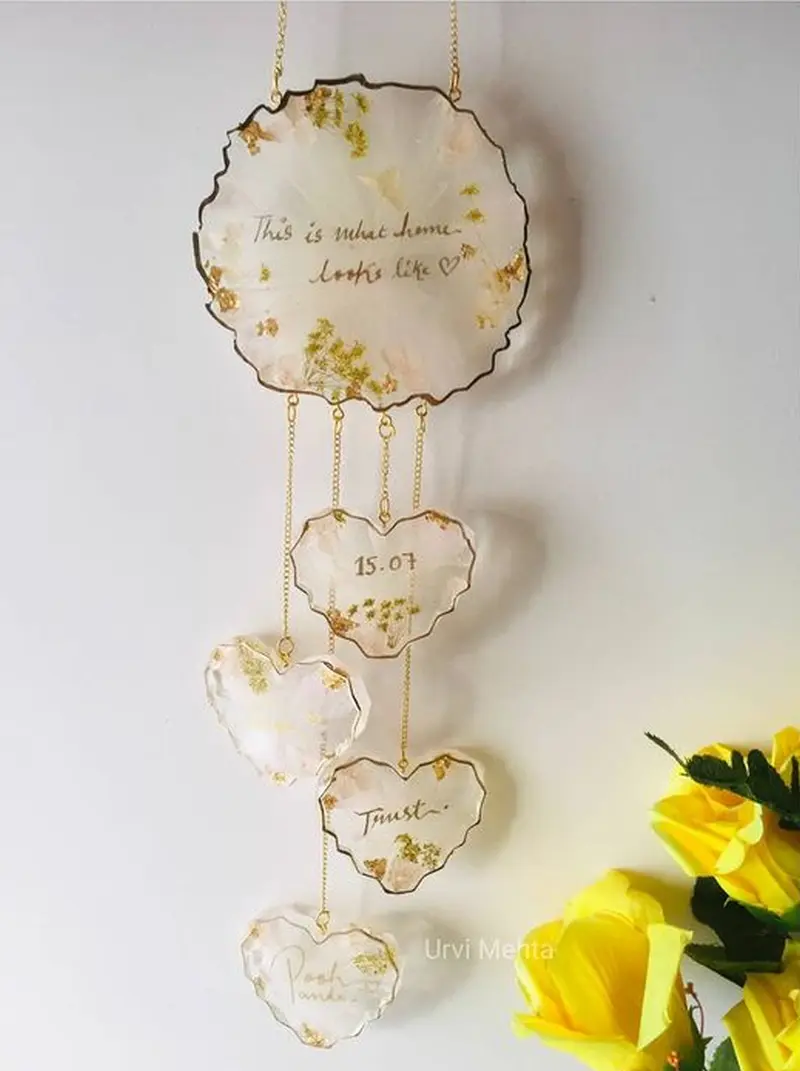 This resin art account on Instagram by Urvi Mehta from Bhubaneswar offers handmade resin home décor products like personalized coasters, clocks, name plates, etc. Make a scroll through their Instagram page and you will find a number of home accessories made of resin.