Diwali or Deepawali is the festival of lights that is mostly celebrated by lighting up clay diyas around homes and decking up the façade with shimmering light strings and flower garlands. Most of us do our best to decorate the outside of homes but forget about the inside. What different can be done to infuse some festive cheer inside a home on Deepawali? Yes, you have guessed it right – scented candles! They can be a great way to bring instant change into the ordinary environment of your home.
Scented candles are elegant home decor elements and are not limited only to special occasions. They can attract a person visually with the warm, flickering glow and also through the sweet fragrance. They create a multi-sensory experience that will evoke memories. This Diwali, freshen up your home with scented candles. There are various choices available in the market so just go for your favorite one.
If you are looking to buy online, keep reading the list of some of the best scented candles available on Amazon India. The list includes different products from different brands.
Lighthaus Richly Scented Candles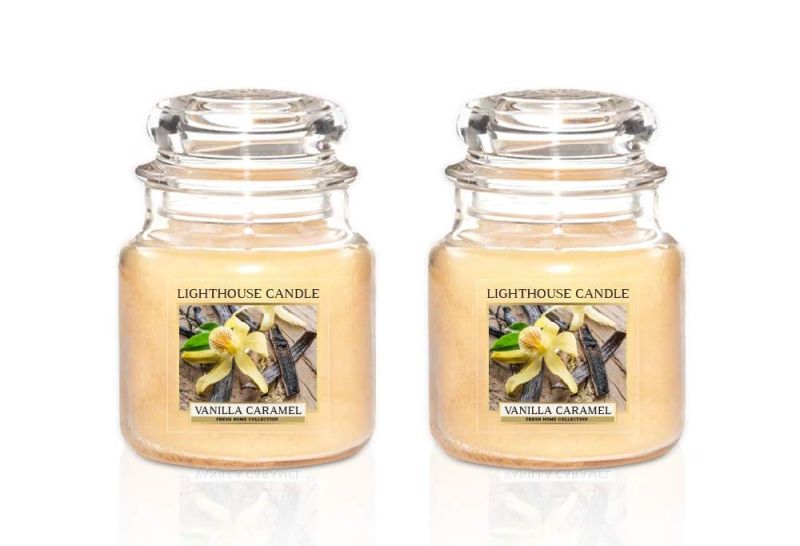 Lighthaus scented candles come in classic jars and use lead-free cotton wicks. Each candle measures 2.36 inches in diameter and 3.35 inches in height. The burn time is up to 20 Hours. Different choices of scents are available.
Price: ₹699 (pack of 4)
B-URBAN Soy Wax Candles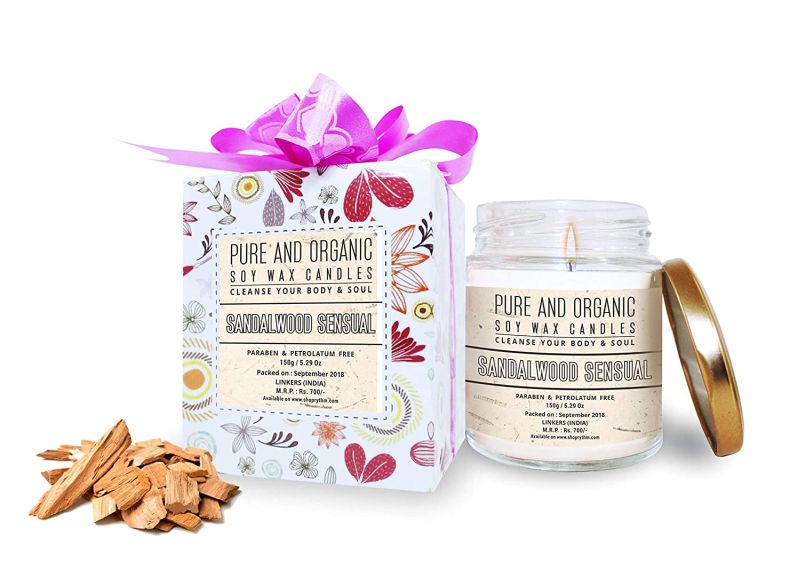 B-URBAN scented candles come in classic jars with bright labels. They use organic essential oils and lead-free wicks. Different choices of scents are available. As per reviews, it is not a long-lasting candle.
Price: ₹410
Mrs. Meyer's Merge Clean Day Floral Scented Candle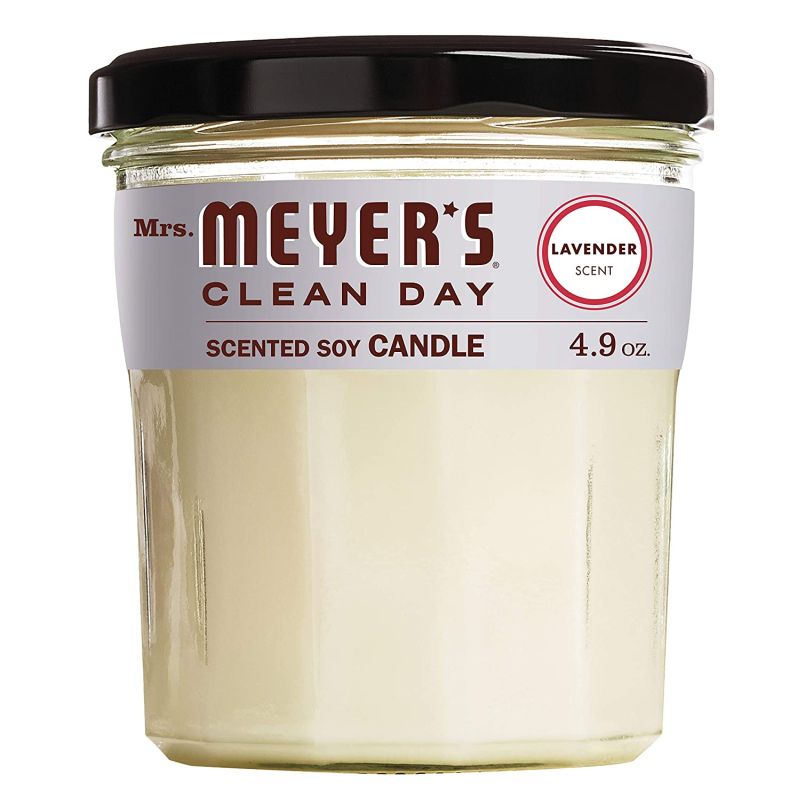 It is a lavender scented candle with 4.9 Oz vegetable (soy) wax. The candle comes in a jar that can be used as a cup. Measuring 8.6 x 7.4 x 8.6 cm, it can burn for up to 25 hours.
Price: ₹2,258
Pure Source India Scented Candle Jar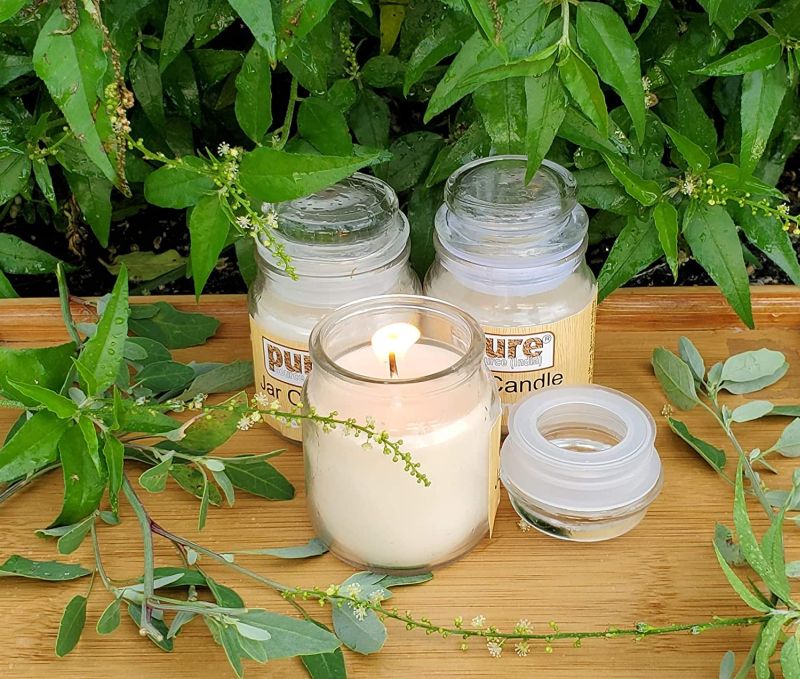 These candles come in a 3 Oz jar with a lid. Jasmine white scent will offer a hint of freshness. Ideal for small spaces and has a burning time of 20 hours.
Price: ₹375
Hosley Rustic Sandalwood Scented Candle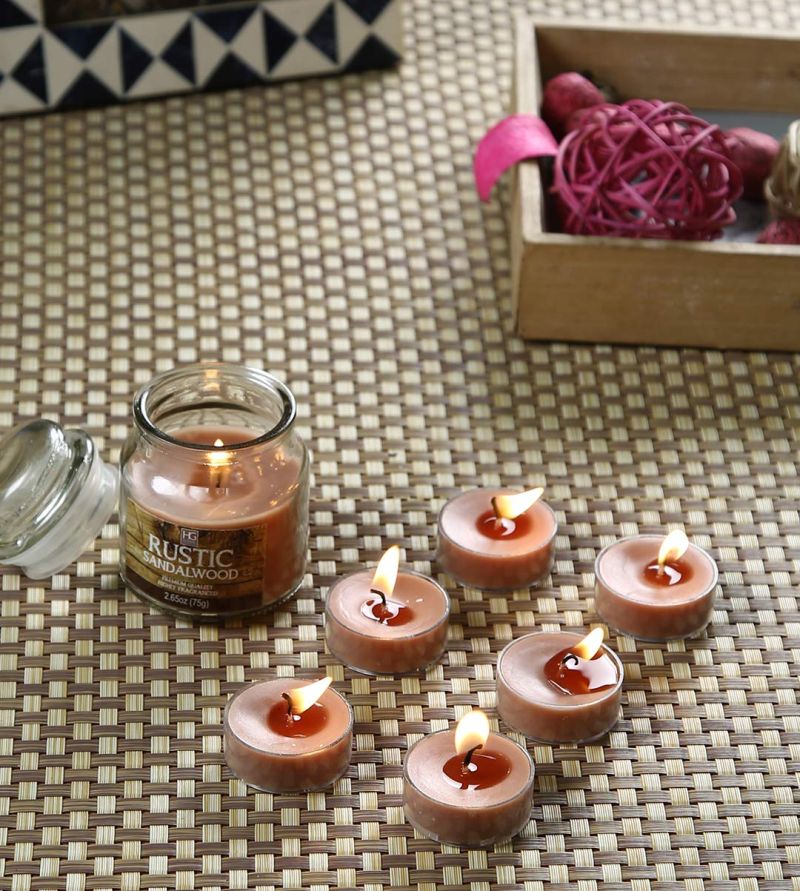 It is a 2.65 Oz jar candle, with a pack of 6 pieces of scented tealights. The jar will last for 18 Hours while each tealight can burn for 3 hours.
Price: ₹243
First Row Scented Jar Candle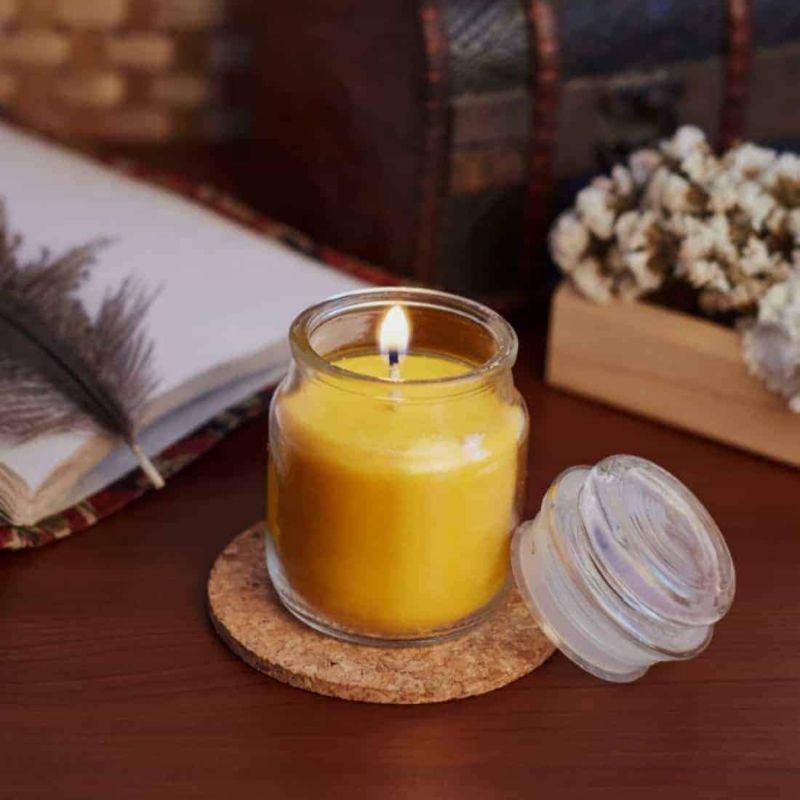 This candle is available in different mood-lifting fragrances. It comes in a tiny little glass jar with a lid that can be reused.
Price: ₹286
Omved Soy Wax Scented Candle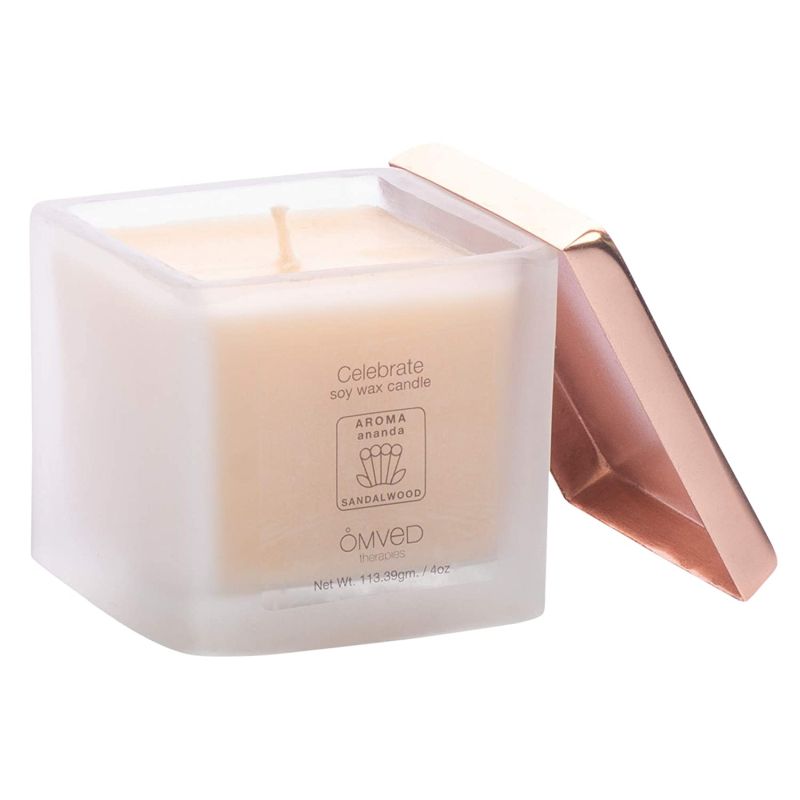 This natural, aromatic soy wax candle contains essential oil of Sandalwood which will uplift the mood. The candle lasts up to 35 hours and is reusable.
Price: ₹855
MINISO Wax Scented Candle
This ceramic jar candle is available in three different scents inspired by natural flowers. Each piece contains 150g wax and has 36 hours of burning time.
Price: ₹580
Maxime Scented Candles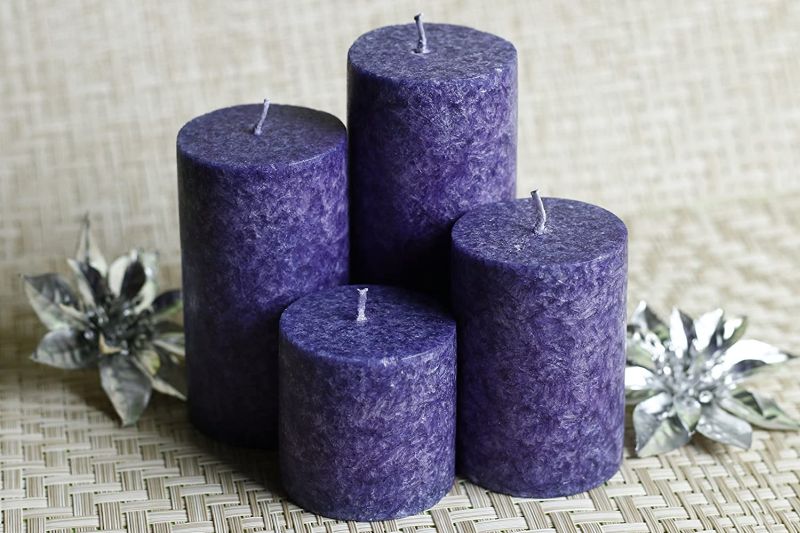 These marble candles are available in six different scents, with matching colors. Each pack contains four candles of different sizes. The smallest candle has a burn time of approx 15 hours.
Price: ₹499
EKAM Cinnamon Scented Candle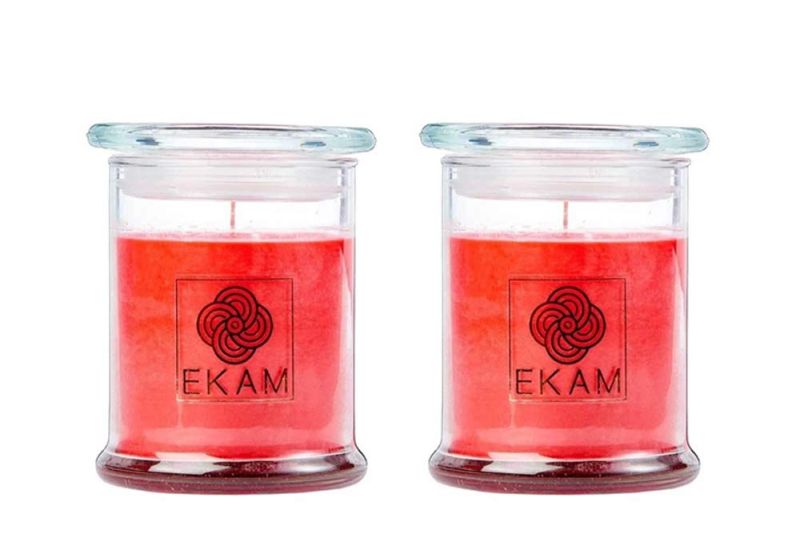 It is a 256 gm ring jar candle with 35 hours of burn time. The subtle, spicy fragrance of Cinnamon will stimulate a person physically as well as emotionally.
Price: ₹700 (set of 2)
DecDoor Scented Candles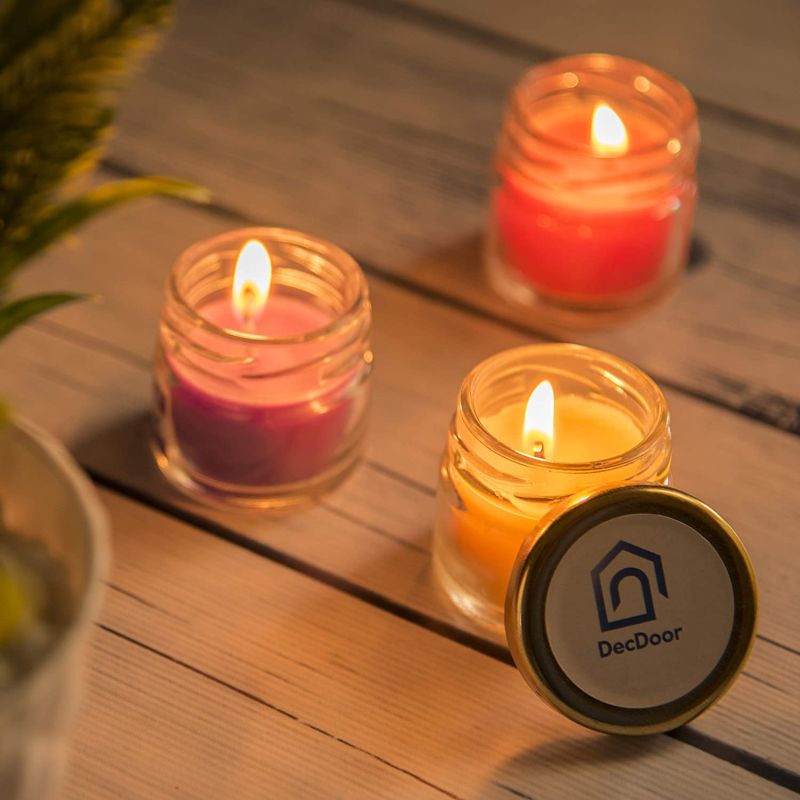 This pack of 6 smokeless scented jar candles will help create the desired environment inside home. Each jar candle offers maximum 5 hours of burning time. There are vanilla bean, jasmine, sandalwood, French rose, lavender, and lemongrass fragrances in the pack.
Price: ₹320
Scentattava Glass Jar Scented Candle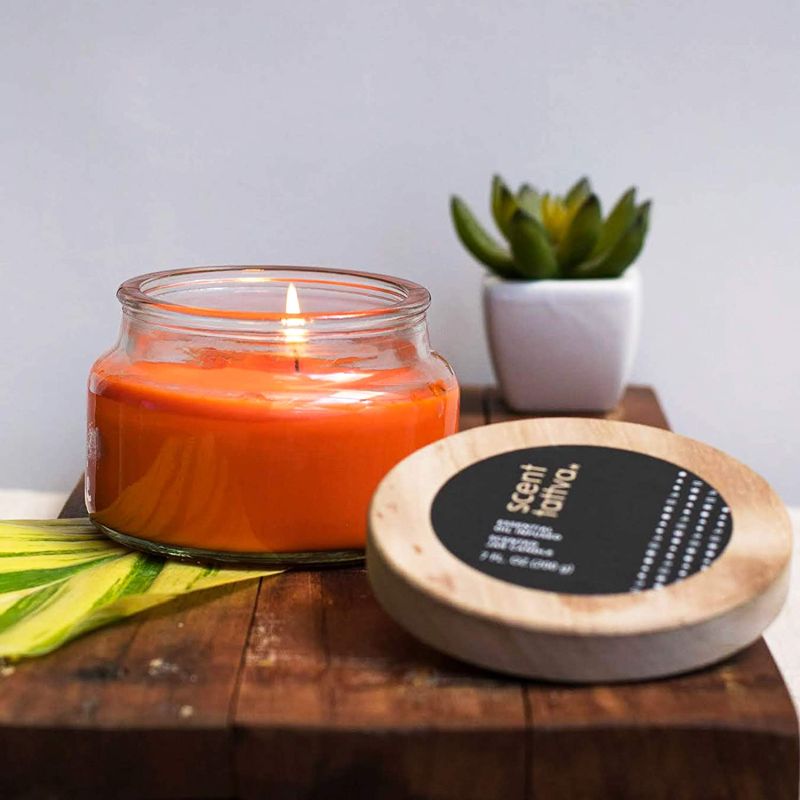 It is a citrus scented candle with orange colored wax. The jar comes with a wooden lid. This paraffin candle offers 80 hours of burn time.
Price: ₹479
Scented Candle from Shraddha Creation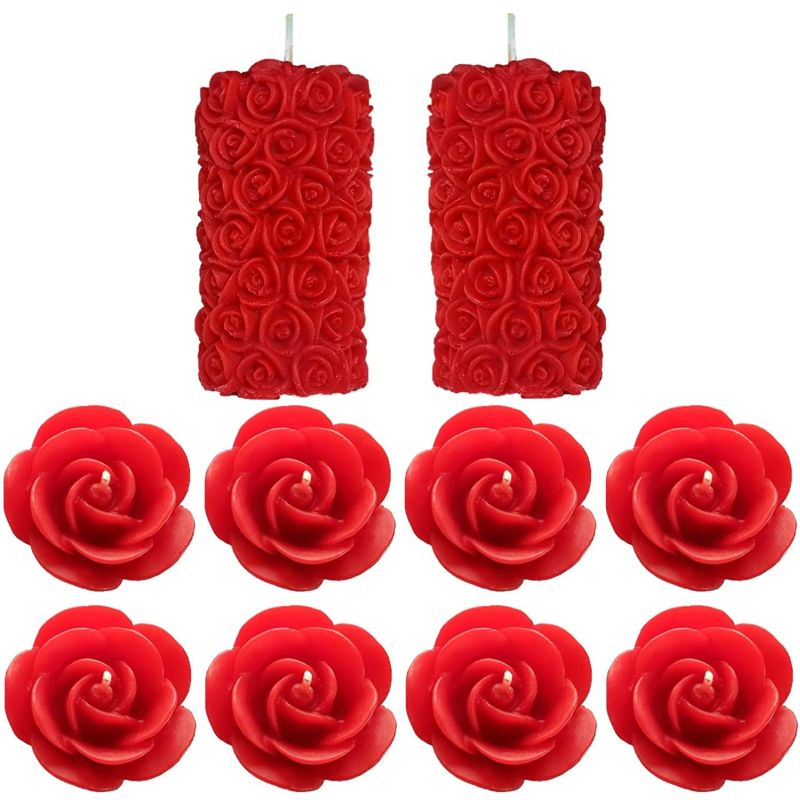 This rose scented paraffin wax candle comes in a pack of 10 different types of candles – pillar and rose-shaped tealights. Each pillar candle has burn time of approx 8 hours and the other one can burn for a maximum of 3 hours.
Price: ₹399
Godrej aer Scented Pillar Candle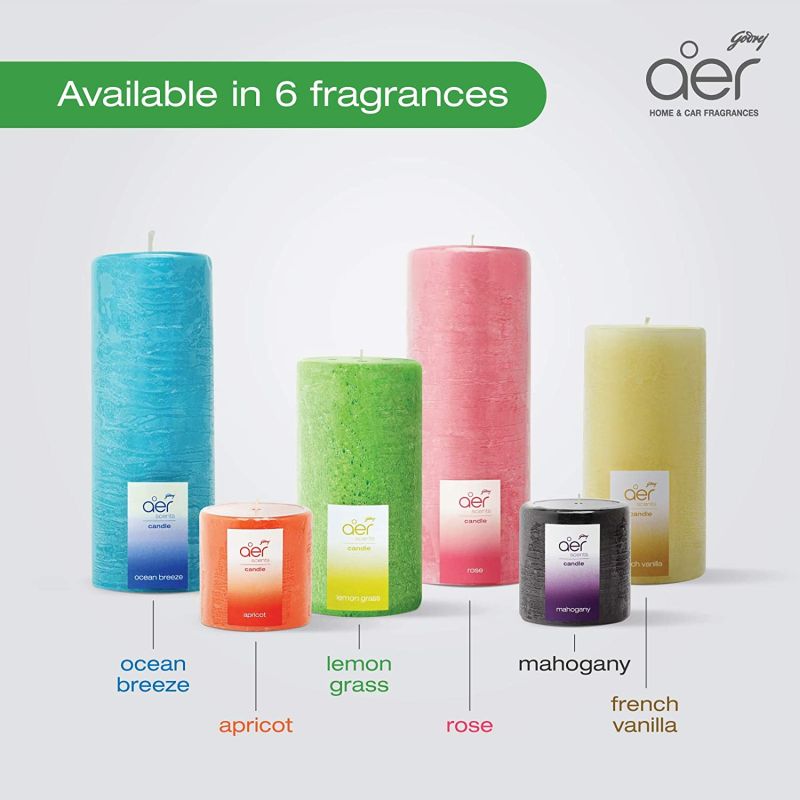 This scented pillar candle is a good buy for festivals. It will also be a cool addition to the bathroom or bedroom. Available in different sizes and scents.
Price: ₹382
Iris Scented Tealight Candles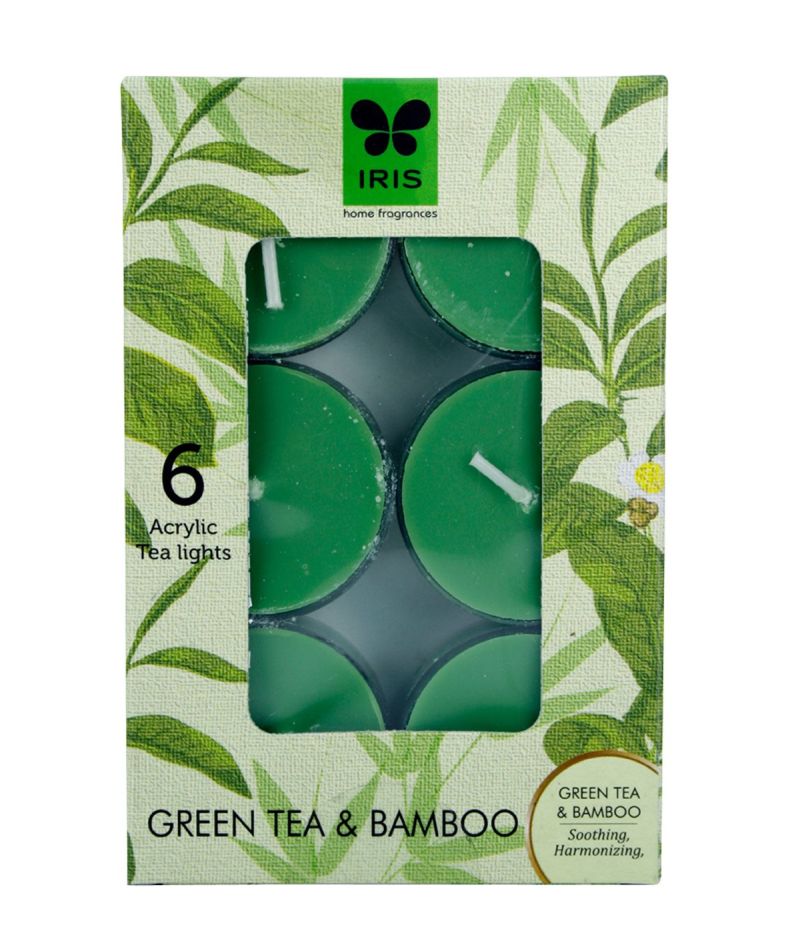 This set of 6 green tea and bamboo scented tealights is a good buy for the one looking for some unique scented candles. Its soothing and woody aroma will bring a natural feel into home. Each tealight has up to 3 hours of burning time.
Price: ₹121