Google always seems to be expanding its slew of smart home products. This time, the tech giant has announced the 2nd Gen Nest Hub that promises to offer 50-percent more bass in comparison to the original Nest Hub that was launched back in 2019. The new smart display is equipped with a speaker that is based on the same audio technology as Nest Audio for audio improvement.
You can make hands-free calls or watch a recipe while cooking in the kitchen, the Nest Hub has many cool features. The Sleep Sensing feature is exclusively available for the device and it is free until next year. We have explained all the features below. Keep reading:
Specifications of 2nd Gen Google Nest Hub Smart Display
[wptb id=1395]
Features of Google Nest Hub 2nd Gen Smart Display
Display
The Nest Hub 2nd Gen features a 7-inch touchscreen with 1024 x 600 resolution. The floating display with no visible housing on the front improves the viewing experience while the edgeless design makes it easy to clean. The Nest Hub also functions as a beautiful digital photo frame when ideal. It displays the best shots from the connected Google Photos account automatically. The colors on the screen are also adjusted automatically according to the light in the room.
Entertainment
The new Google Nest Hub can play music from your favorite streaming audio services like YouTube Music, Spotify, Apple Music, Gaana and JioSavvn. It can also play your favorite movies, videos and TV shows from providers like Netflix, and YouTube Premium. You can also ask Google on YouTube to find how-to videos on just about any topic, including recipes with step-by-step instructions on screen.
The new Nest Hub adds a third microphone for a more responsive Google Assistant. It also supports Multi-room audio.
Smart Home Control
Nest Hub can be a central hub to control your smart home – it works with hundreds of compatible devices. From creating reminders and to-dos to using the broadcast feature, it can help you keep the family coordinated and connected. The 2nd Gen Nest Hub also supports the new connectivity standard – Matter – being created by the Connectivity Standards Alliance as a simpler way to control a connected home.
Also Read: 10 Best Budget Android Smart TVs You can Buy from Amazon India
Privacy
The new Nest Hub is designed with privacy in mind so it does not include a camera like the original Nest Hub. You can unhesitatingly put it in any room of your home. The microphone can also be turned off with the switch on the back of the device (an orange light blinks to indicate the mic is disabled).
The voice command history can also be deleted easily with a simple voice command like "Ok Google, delete everything I said last week." There is also a Guest Mode in the device that doesn't show personal results when you have guests at home and also pauses the Assistant activity sync to your Google account.
Google has revealed in a press release that "By default, the user's audio recordings are not retained, and they can delete all their recent activity by simply saying things like, "Ok Google, delete everything I said last week."
Price and Availability
The Google Nest Hub 2nd Gen costs Rs 7,999 and there are only two colors (charcoal and chalk) available for the Indian market right now. You can purchase it from Flipkart, Tata Cliq, and Reliance Digital.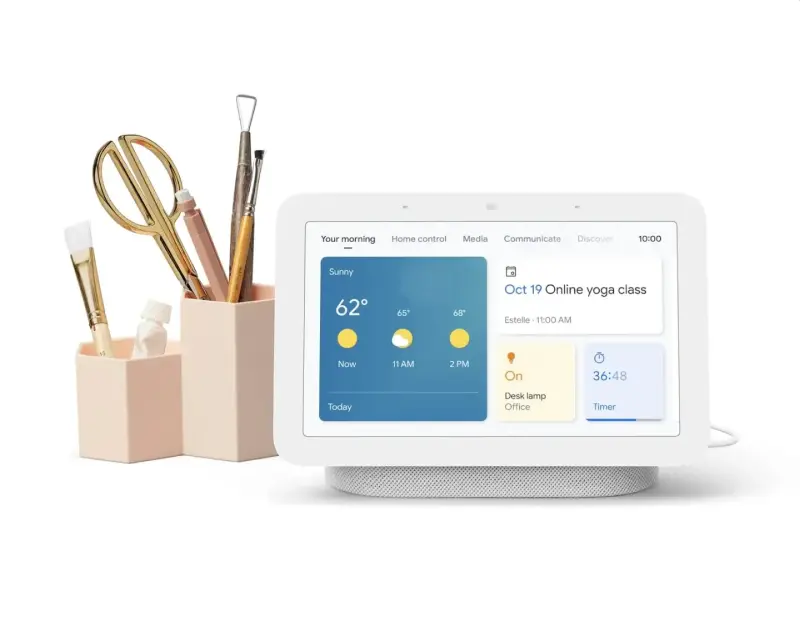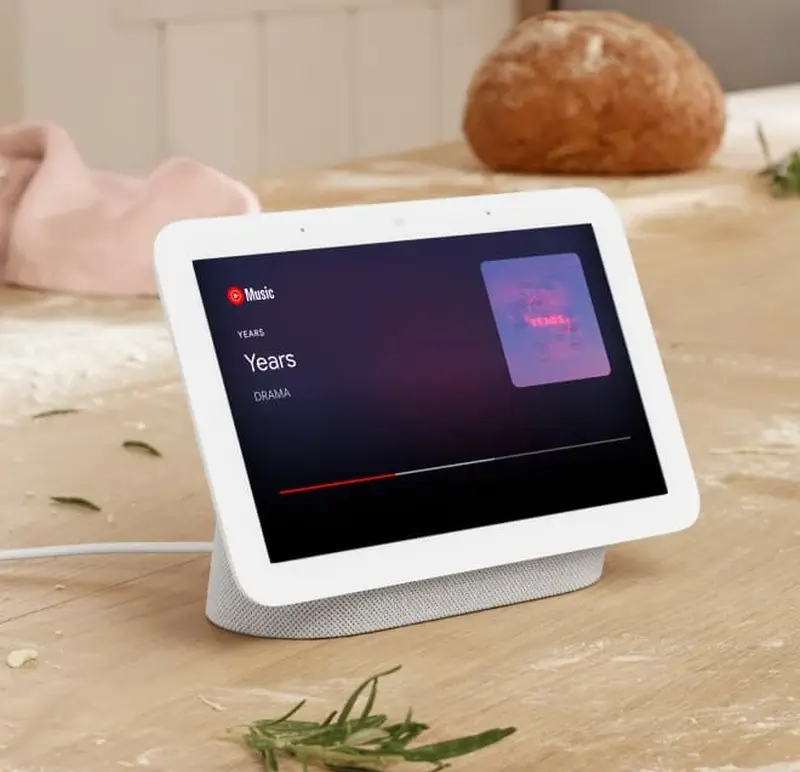 Via: GoogleBlog