Diwali, the festival of lights brings a lot of excitement, joy, and prosperity. Decorating the house is a very important part of the festival that all of us indulge in gladly. The Diwali decorations start from cleaning of the house and then adding up flower garlands, torans, diyas, and light strings, and other decorations. There is also a tradition of making Rangolis at home or office on Diwali.
Rangolis are colorful patterns and designs, which are used to decorate the floor during a special event. It is a form of folk art that has been a part of Indian culture for a long time. A variety of ingredients can be used to create a Rangoli including rice powder, salt, lentils, and dry colors.
You can easily make an attractive rangoli design at the entrance of your home. It is a welcoming sign that brings positive energy to the home. If you are looking for some inspiration, we have curated some unique Rangoli designs from Instagram.
Diwali Rangoli Decoration by Varsha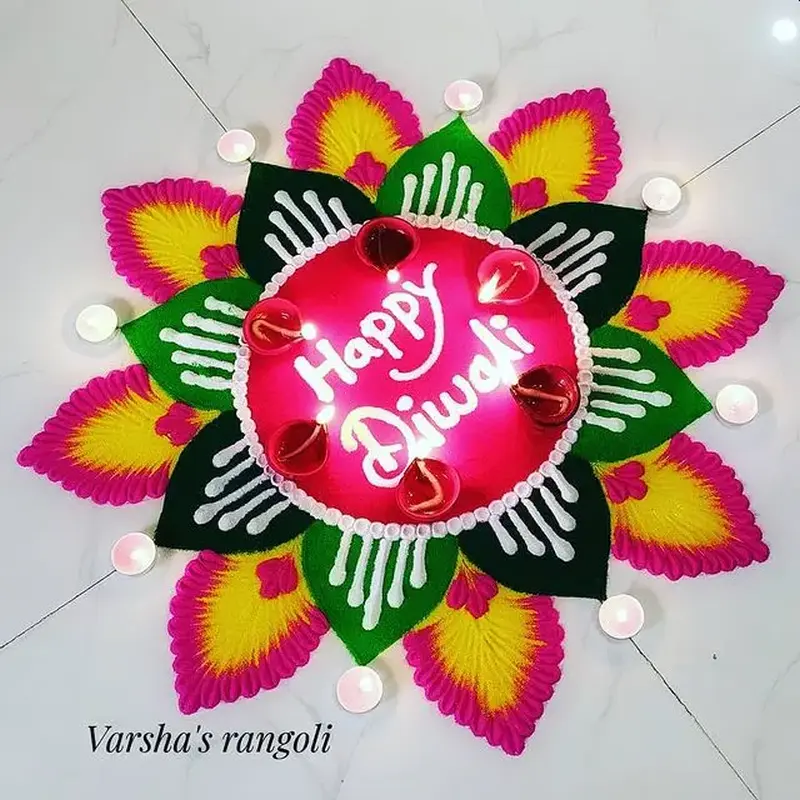 Happy Diwali Rangoli Design by Radhika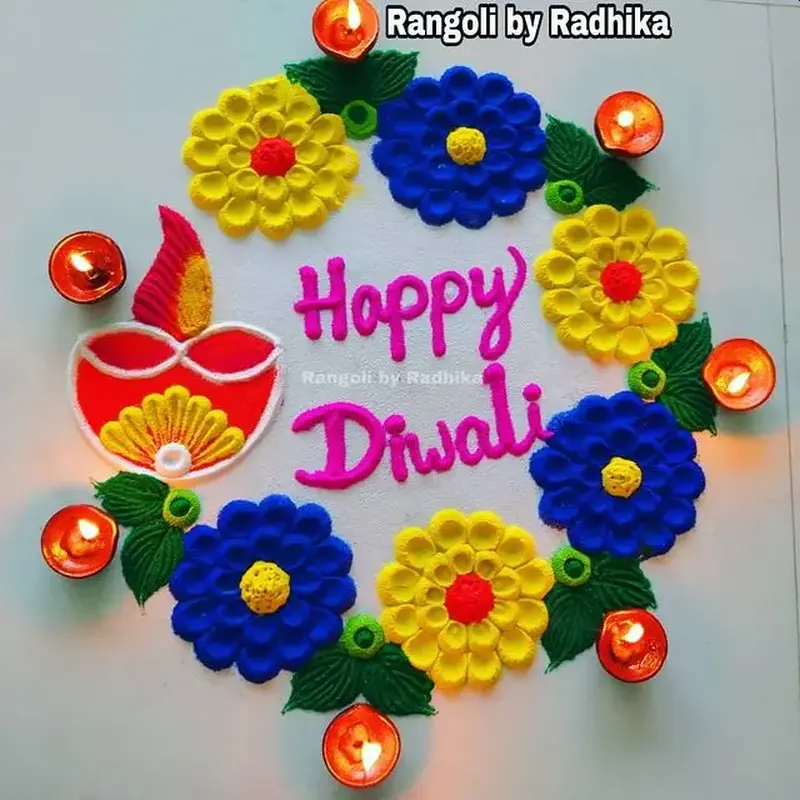 Simple Easy Diwali Mandala Rangoli by Shanthi Sridharan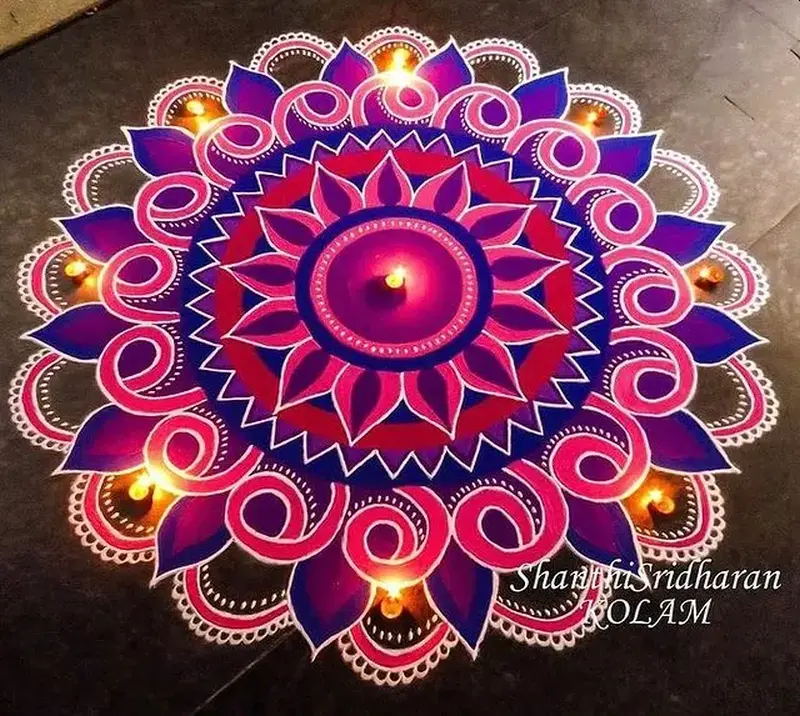 Diwali Kolam Decoration by Suja's Creative Collections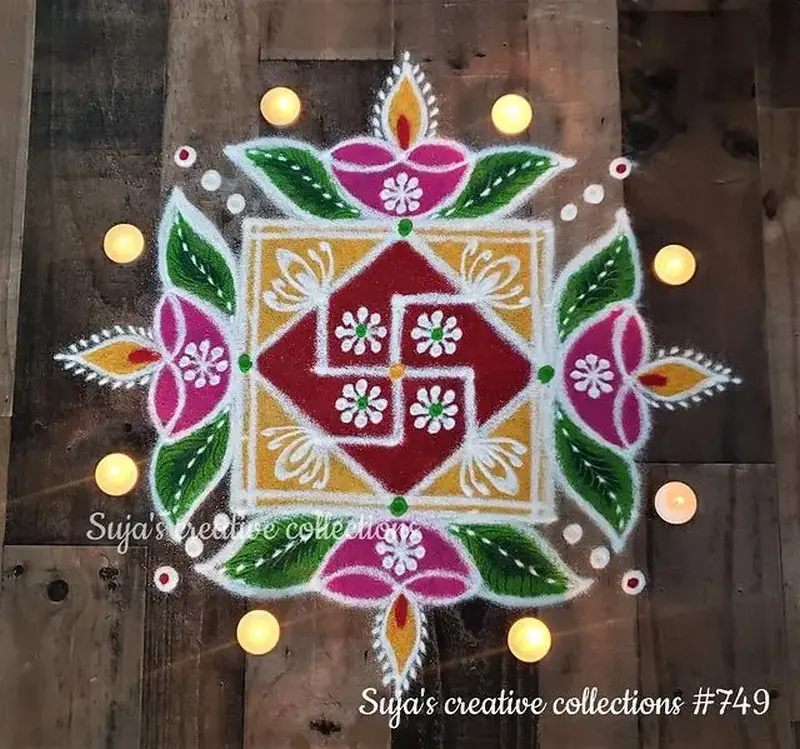 Also Read: 15 Unique Diwali Decoration Ideas You will Fall in Love With!
Colorful Festival Rangoli with Flower Border Design by Sneha J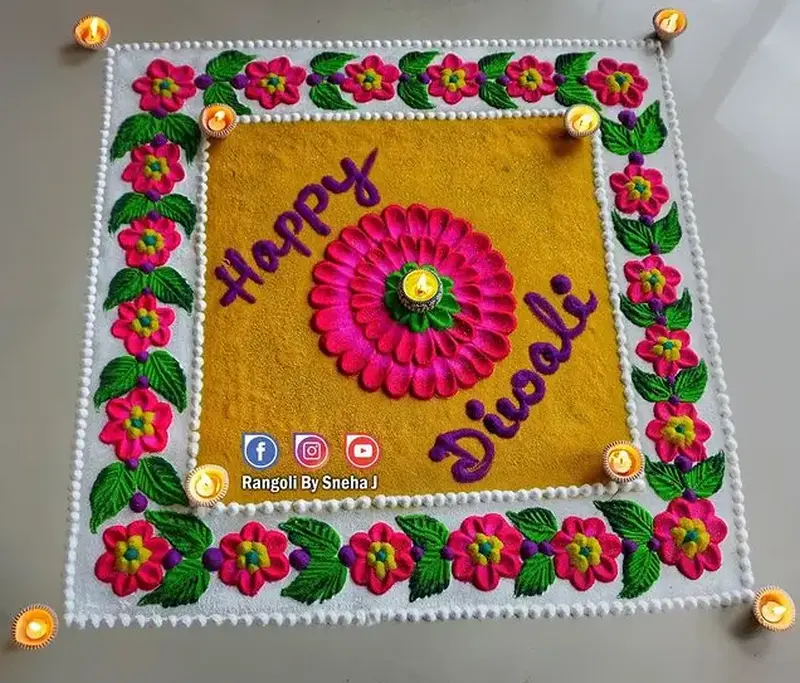 Diwali Rangoli with Wordings by Karishma Arun Dighore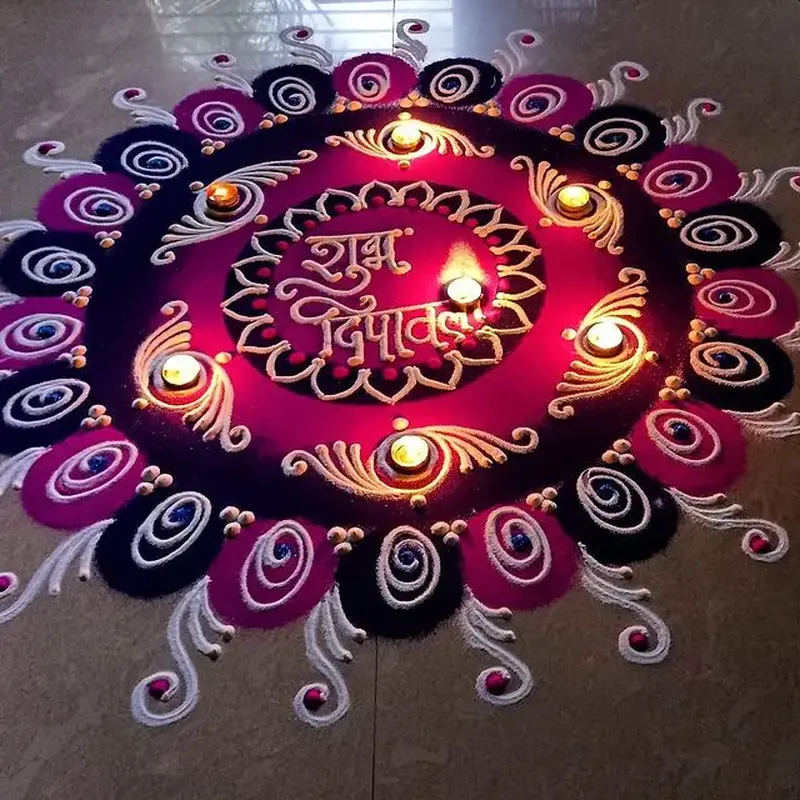 Diwali Rangoli for Beginners by Revathi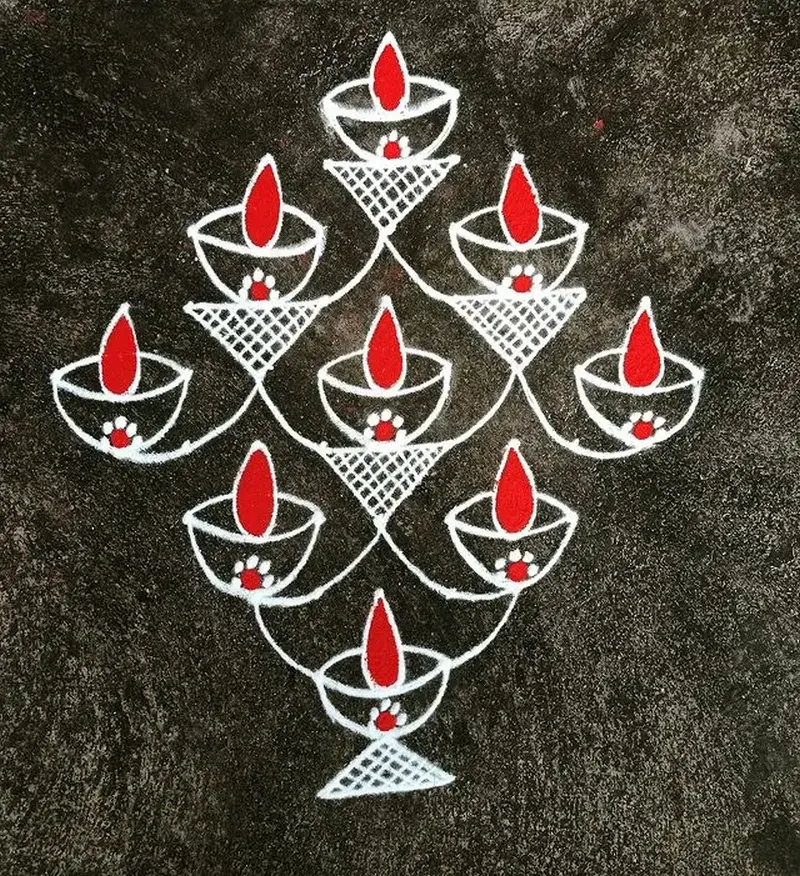 Rangoli Design with Diya and Flowers by Menaka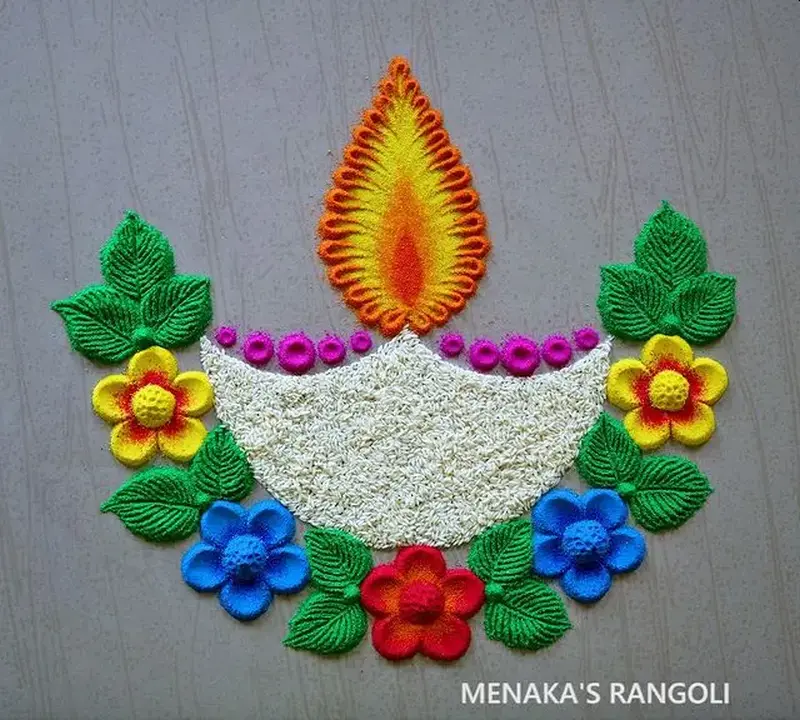 Traditional Kolam Rangoli by Kanchan Kauthale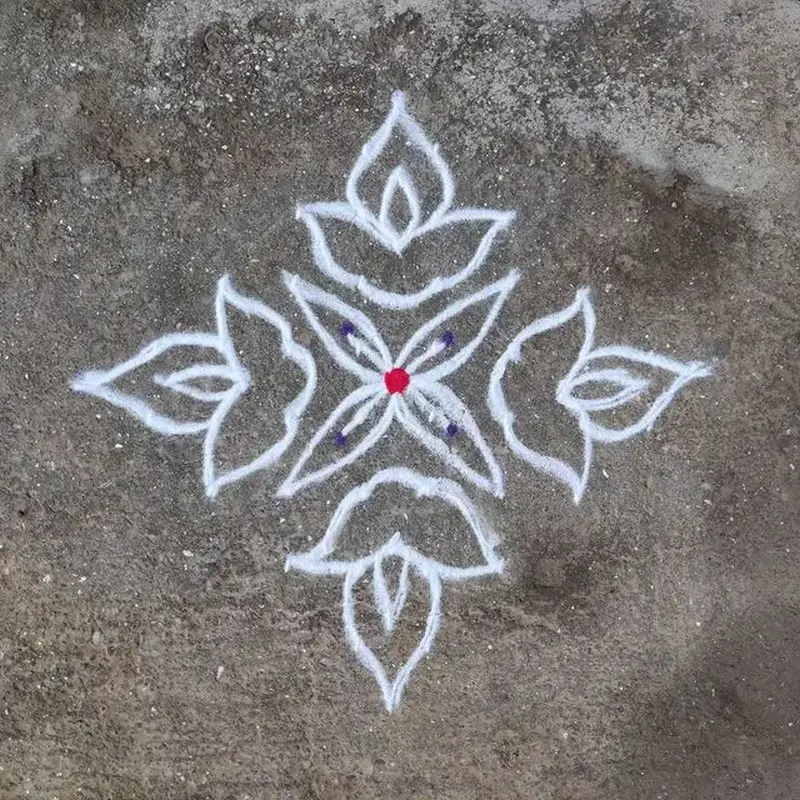 Unique Flower Rangoli Design by Manjusha