Wood is such a good material that we love to display it in our homes in different ways, like windows, doors, even walls. Wood is never old and can be renewed anytime with a simple stained finish. The items made from wood last longer and grab attention outright.
If you are a fan of wood and are looking for wooden home decor pieces to buy online, you are in great luck as we compiled a cool list of some of the best wooden home decoration pieces you can buy online in India. From the wooden side table to shelf and storage box to wall decor, we have got them all in our list. 
Enigmatic Woodworks Wooden Serving Tray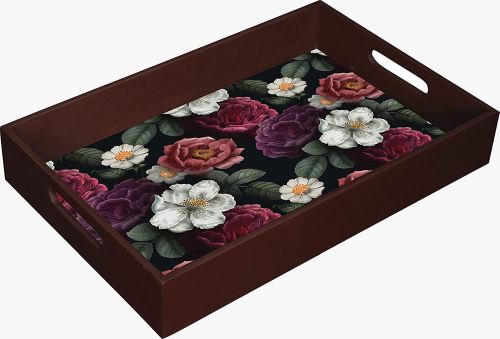 Made of MDF wood, it is a rectangular wooden tray printed with roses. The tray is perfect for serving food, beverages or just for display on your dining table. It also makes a great gift for occasions like birthdays, anniversaries, house warming parties and other special events.
TBE DESIGNS Decorative Wall Mirror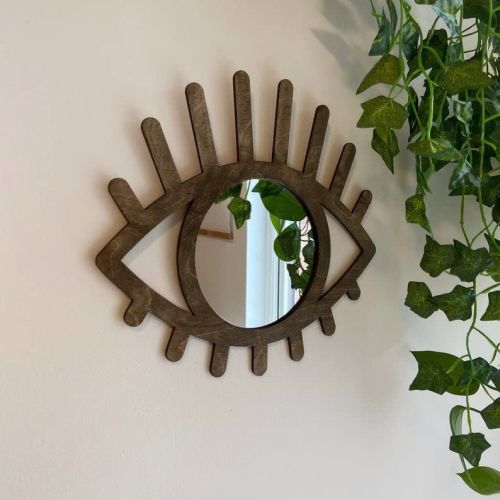 Made of walnut wood, this eye shaped mirror will be a cool decoration piece in living room. You just need to decide the place it carefully. Its rustic finish will complement casual interior design style.
Wooden Key Holder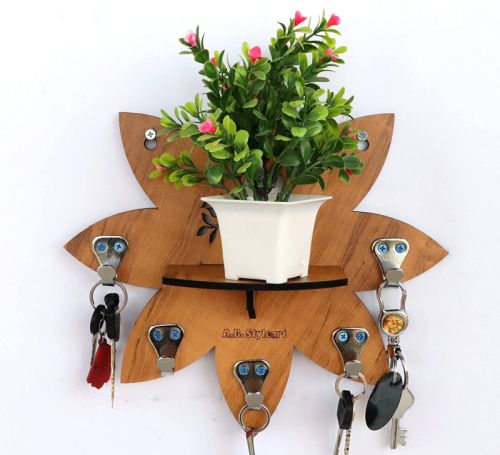 It is a wall mounting key holder in circular shape. There is also a small shelf where you can put a small planter for display. A wooden item that enhances the look of your room.
Care 4U Wooden Folding Side Table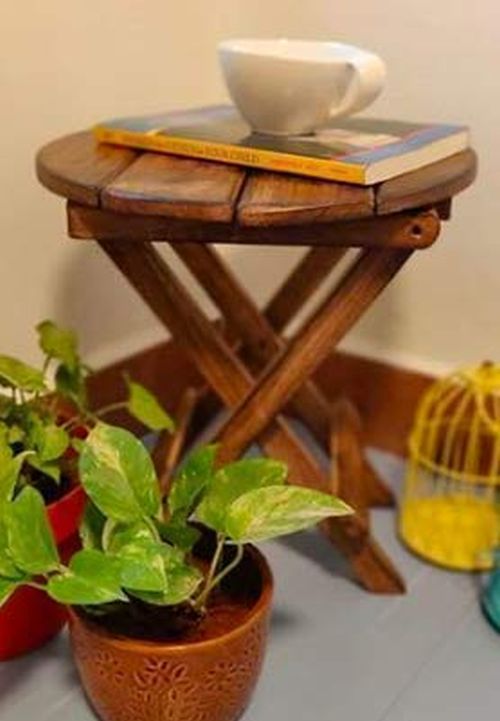 This retro style wooden side table will be a useful addition to a vacant nook in your home. It can even be used as a beverage table in balcony along with plants. When not in use, you can fold it away for storing out of sight. 
VM DECOR Wooden Ladder Plant Stand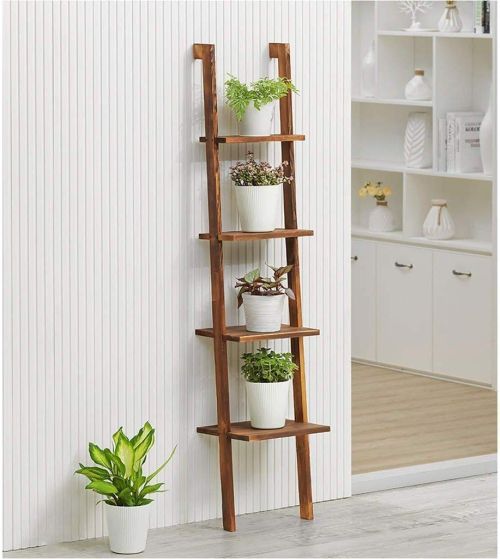 This 4-tier ladder mounts to the wall and can be used as a bookshelf or a decorative stand. It is a highly popular home decoration piece. Each shelf can hold a planter or other item.
Home Sparkle Wooden Wall Shelves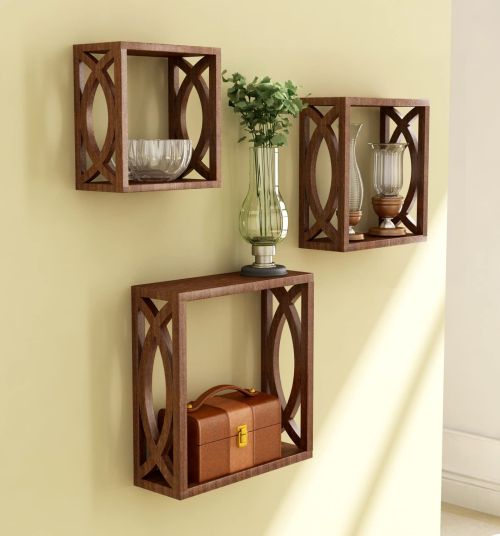 This set of wall mounting wooden cubes creates perfect space to display trophies. It comes in a set of three shelves.
Bankura Traditional Art Center Wooden Deer Head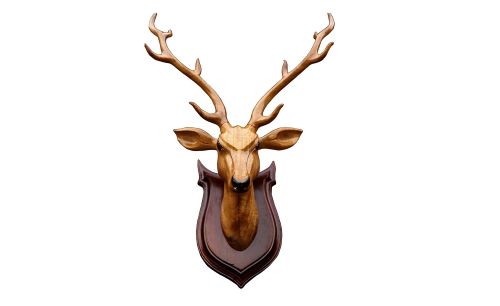 Epitome of the creativity of skilled artisans, it is a unique wall decoration piece for living room. The wooden deer head is finished in a glossy clear color for an attractive look.   
Hiftocraft Wooden Tripod Floor Lamp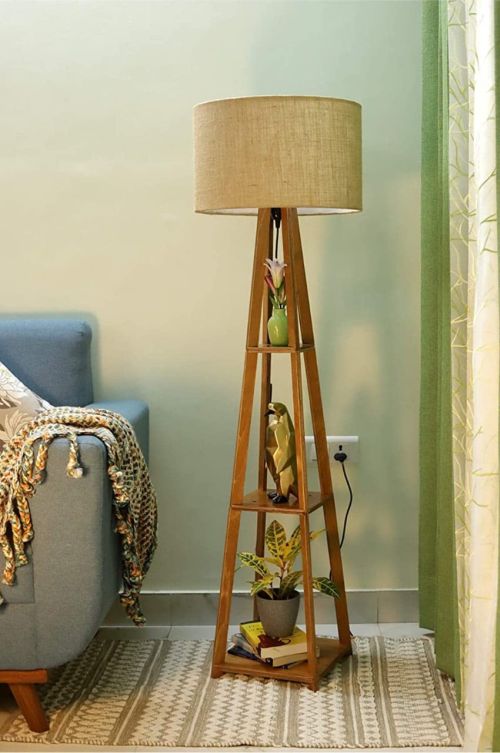 Made of plywood, this triangular freestanding shelf can be placed in the corner of your living room or bedroom. It also has a jute lampshade on the top that provides a warm ambiance.
Wooden candle holder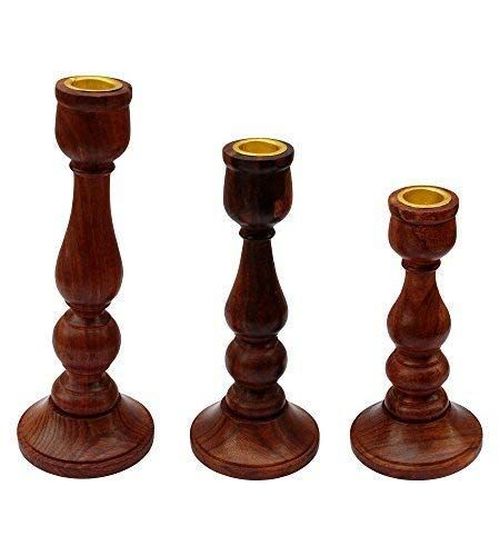 It is a set of three candle holders, measuring 8 inch, 7 inch, and 6 inch. There is a metal cap at the top for safety. The candle holder will add an attractive appeal to interior décor. It has a wide open top that makes it suitable for candles of varying sizes.
Naayaab Craft Incense Stick Box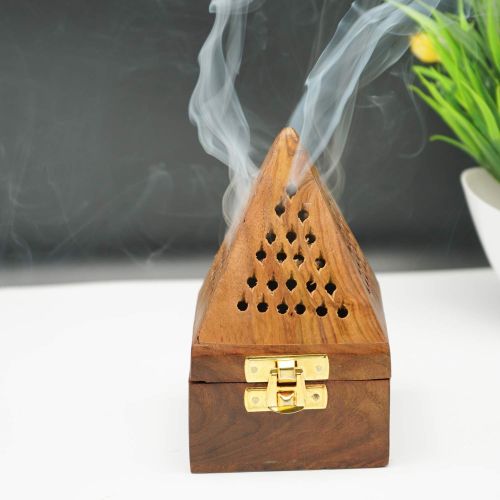 This beautifully handcrafted sheesham wood box with metal lock allows you to burn incense sticks in style. There is also a storage compartment inside. If the agarbatti box is dirty, it can be washed with water but do not soak it in water for a long time.
ExclusiveLane Tissue Paper Holder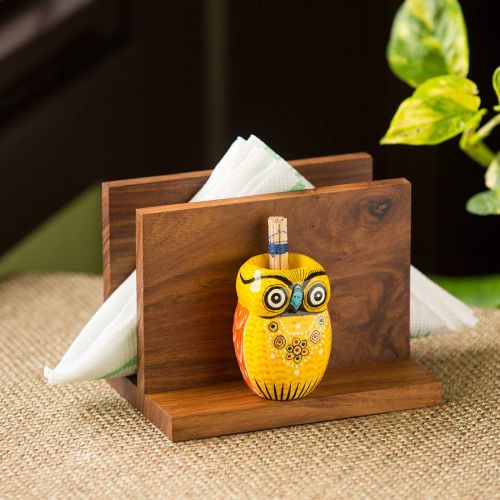 It is a dining table decor item made from sheesham wood. Apart from the tissue paper holder, there is also a toothpick holder in the shape of an owl to the side. The majestic creature represents wisdom that one gathers from within.
AS Handicrafts Wooden Flower Vase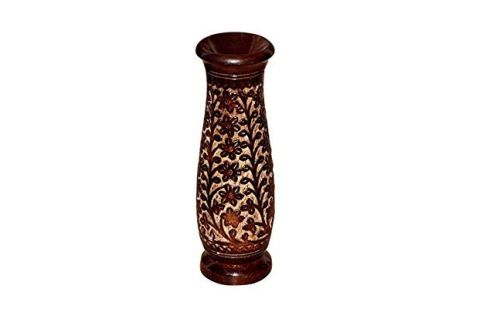 Display this flower vase on any window, table, or shelf to decorate your living room. The wooden design and carving is really good.
APEROL DESIGN Wooden Spectacle Holder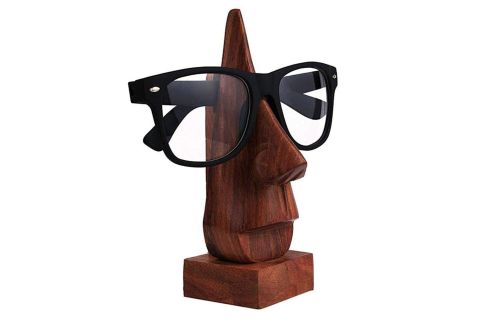 It is a sculpture type wooden decorative item that will be perfect on a shelf or office desk. It is designed like human face complete with a nose and mouth.
ExclusiveLane decorative wooden ducks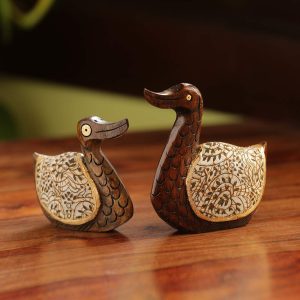 If you are one of those who are looking for wooden duck decoration pieces for living room, you can go for the eucalyptus wood duck by ExclusiveLane. The duck is covered with cloth having a beautiful hand painted pattern.
Freny Exim Wooden Wall Clock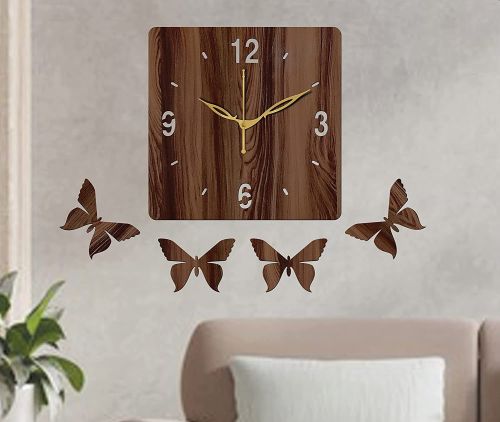 It is a 10″ inch wall clock with a wooden dial in square shape and rounded corners. The golden color of open hands and white numbers make a minimalist statement. You also get two pairs of wooden butterflies to accompany the clock.
Medieval Arts Wooden Jharokha Wall Décor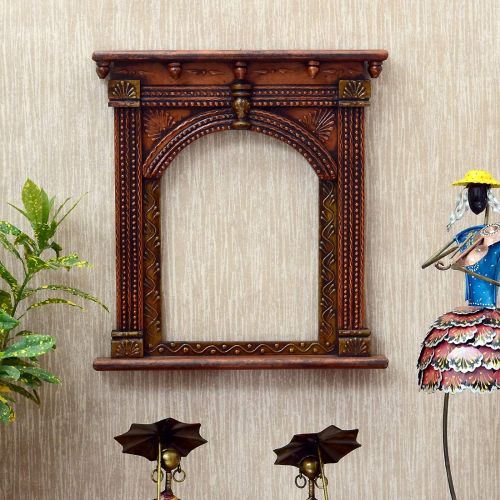 This wall hanging wooden jharokha decoration piece is hand painted to look like some traditional Jaipuri style showpiece in your home. The dimensions are 16 inch long and 17 inch height.
SMARTCAREWOOD Wood Letter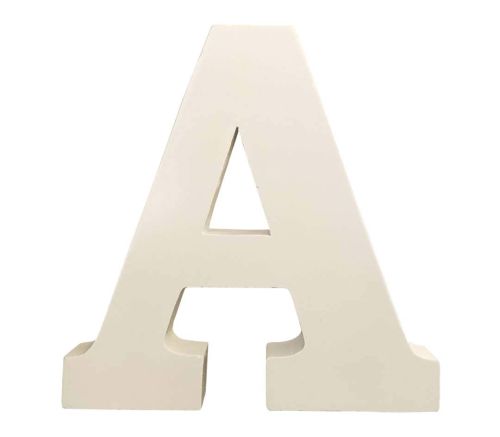 Wooden decorative letters are a trendy decor item so we have included it in our list. The letters in white color will be a simple and elegant decoration in your home. You can also show your creativity with these letters on your bedroom wall.