As cities are getting denser and land prices are going up, more and more people are getting interested in growing plants indoors. When we talk of houseplants, there are a number of options including the ones with colorful leaves. These are extremely beautiful indoor plants that can take your interior design to a whole new level.
Apart from being a perfect choice for decor lovers, these colorful variegated plants also improve your home's air quality and are good for your health. You just need to find the right place where they can get sunlight as per their requirement and water them properly.
This list features some of the best colorful houseplants you can grow indoors in India. In simple words, they have multicolored leaves that make them very special. Keep scrolling down to know which plants can spruce up your space.
Croton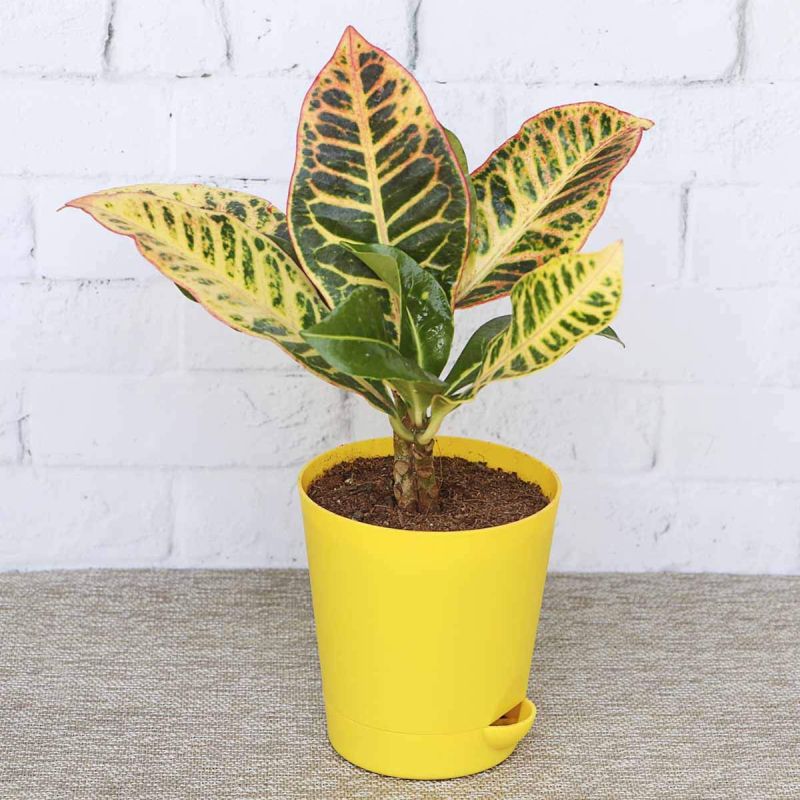 Croton is an indoor plant that produces red, yellow and purple leaves. The only requirement is sunlight so you should place it in a window where they receive six to eight hours of direct sunlight. When it comes to watering, it should only be done before the soil is dry and keep it moisty for the plant. You can also spray around leaves to maintain the humidity for the plant. Being a tropical plant, croton plants prefer warm conditions. Note that these plants will not thrive in temperatures below 60 °F (16 °C).
Sunlight: 6-8 hours
Watering: Moderate
Temperature: 60°-85° Fahrenheit
Also Read: These Artificial Hanging Plants will Liven Up The Darker Nooks of Your Home
Aglaonema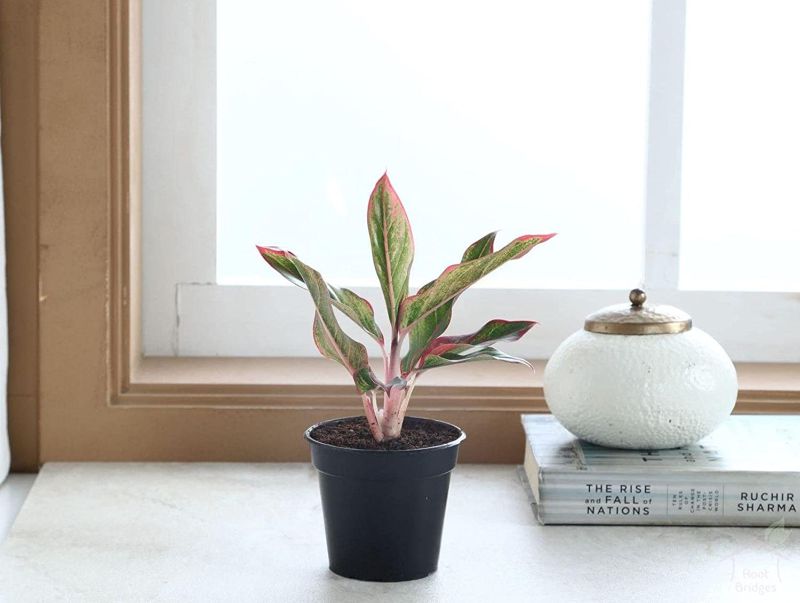 Aglaonema is an easy to grow houseplant that can be a cool addition to home décor owing to its colorful foliage. Its bold green leaves with touches of red or pink look really stylish. It just needs indirect sunlight in some corner of your living room. The plant prefers warm temperatures and high humidity. It grows best when watered and misted regularly. Some of its varieties are Siam Aurora, Two-tone Moonstone, Ultra Pink, and Aglaonema 'Anyanmanee.
Sunlight: 3-4 hours
Watering: Moderate
Temperature: 65°-80° Fahrenheit
Syngonium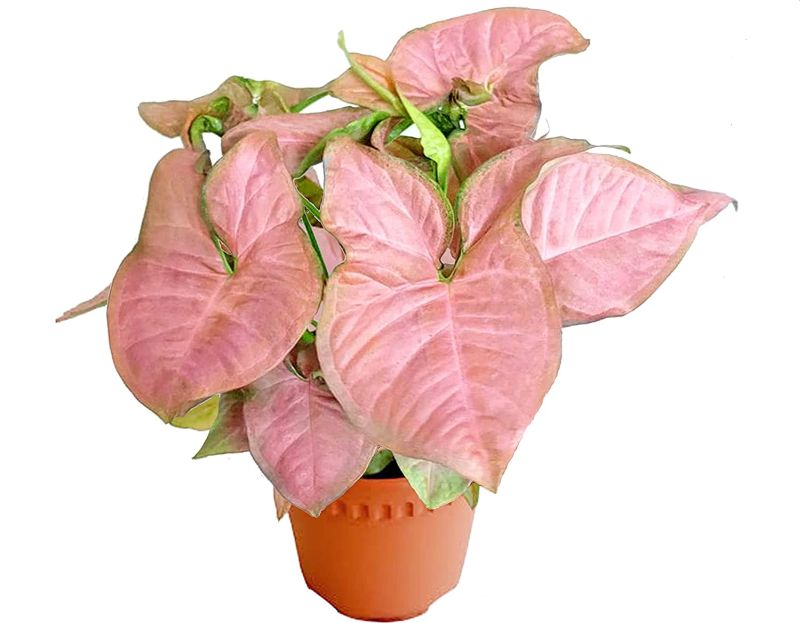 Syngonium with pink color foliage is an easy to care for plant that thrives in under bright indirect light but can adapt to low light conditions. For proper growth, it needs well-drained soil to prevent root rot. It shows off attractive heart-shaped leaves that are pink in color. Water the plant twice a week and keep the soil moist. Also, mist your plant regularly to ensure humidity. It is a cute creeper that looks like an artificial plant. The plant can be easily propagated by stem cuttings.
Sunlight: 3-4 hours
Watering: Moderate
Temperature: 60°-80° Fahrenheit
Also Read: These Low Maintenance Houseplants are Perfect for Lazy Gardeners
Fittonia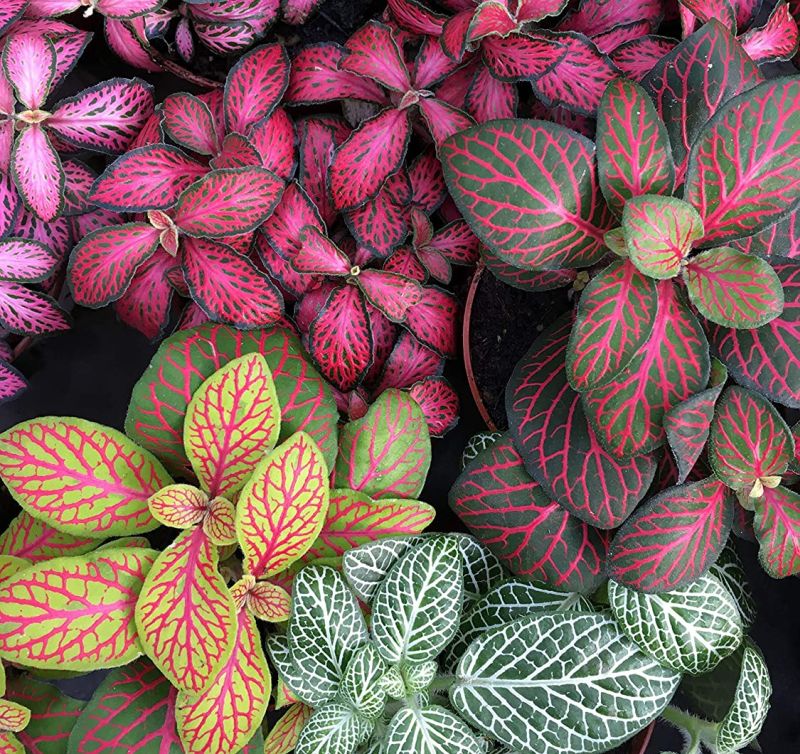 Fittonia or commonly known as nerve plants are distinguished by their leaves showcasing uniquely patterned veins. The plant does well in bright indirect sunlight and can even tolerate the bright sunlight. It requires good watering every couple of days or the leaves will fall down or literally faint. You must maintain constant moisture levels to keep it growing so keep wetting the leaves. These plants can also be grown in a terrarium.
Sunlight: 1-3 hours
Watering: Moderate
Temperature: 60°-80° Fahrenheit
Cryptanthus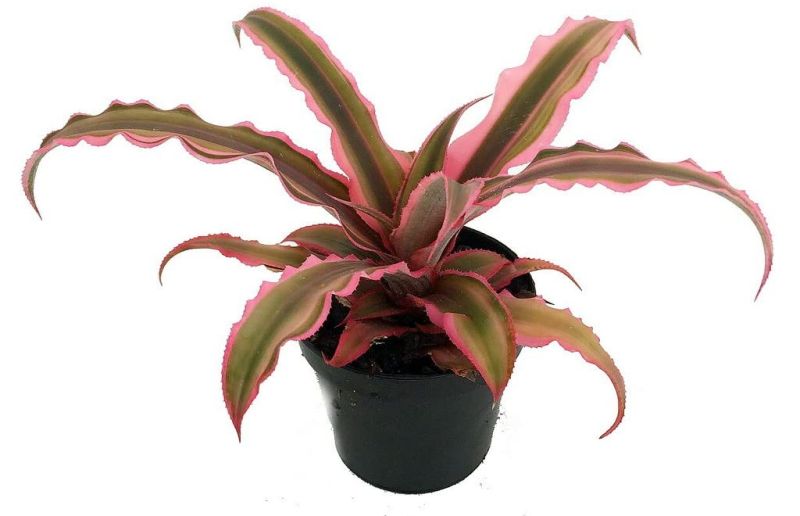 If you often forget watering your plants, cryptanthus or bromeliads or Earth Star plant is the ideal plant for you. It is available in a variety of shades, including red, green, and white. These indoor plants will do best at room temperature and you need to keep them moist. These plants will maintain the leaf color if kept in a bright location, out of direct sunlight. You can easily propagate it with its off-shoots. This plant will enhance the beauty of your space and also purify the air.
Sunlight: 4-6 hours
Watering: Normal
Temperature: 60°-85° Fahrenheit
Pink princess philodendron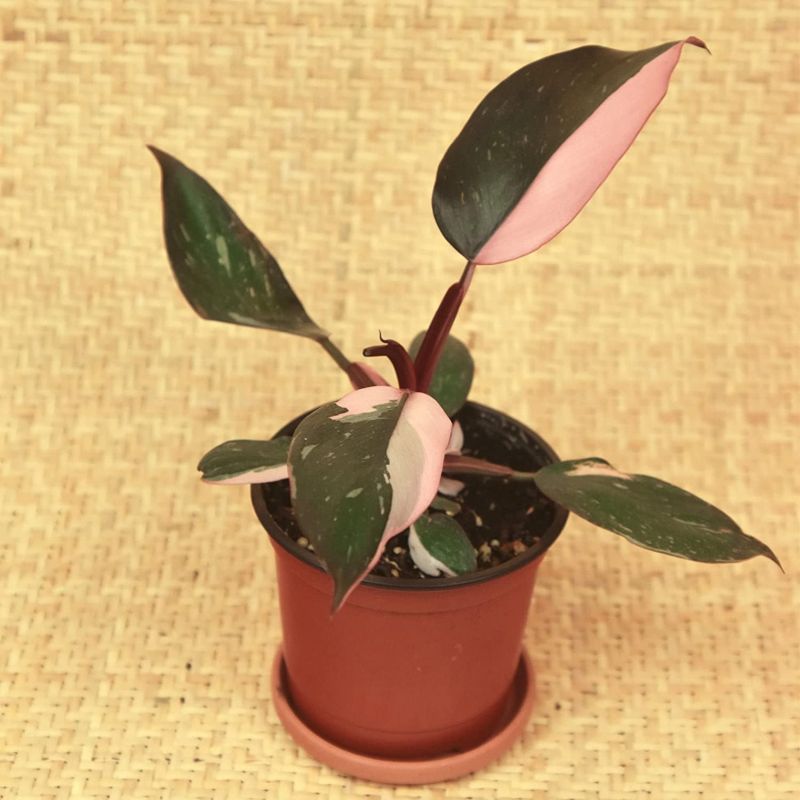 The Pink Princess Philodendron (PPP) is a popular houseplant that can be grown indoors. It is a stylish houseplant that comes up with pink leaves. It grows best in bright, indirect sunlight and medium to high humidity. The plant needs more light to maintain the pink variegation. You also need to ensure it is potted in loose and well-draining soil. See more at Nochi Cares.
Sunlight: 4-6 hours
Watering: Moderate
Temperature: 60°-80° Fahrenheit