Plastics have become a need for modern society but we have to keep in mind that plastic waste is hazardous for our planet. Curbing plastic pollution is the need of the hour and we need to consider it willingly! There are various instances from around us where plastic is recycled and turned into something useful. One recent example is from Karnataka's Mangaluru city, where a house has been constructed out of recycled plastic waste.
The Plastics For Change India Foundation, which works to develop and improve the quality of life of informal waste collectors across Karnataka, has built this recycled plastic house with the help of Hyderabad-based construction company 'Bamboo Projects'.
This eco-friendly, recycled plastic house in India is built for a woman in Mangaluru. According to The Better India who contacted 'Bamboo Projects' staff, it cost Rs 4.5 lakh to be built such a house in a 350-square-metre area; however, there is also a possibility to reduce the construction cost. A maximum of 10 days are required to construct these recycled plastic houses.
The firm has utilized nearly 1,500 Kgs of plastic to make this home a reality. This recycled plastic house has a living room, kitchen, storage room, bathroom, and patio. For stability, its foundation is made of cement while some steel structures are also used. This recycled plastic house maybe not the first-of-its-kind in India but is motivating many people around the country with such innovative use of plastic waste.
Also Read: You can Buy The All-New Google Nest Audio Smart Speaker on Flipkart Now
Prices of housing is steadily rising in India and thus building your own home has become tough for mid-class society. This recycled plastic house can be an alternative for such people looking to build a home on a small budget. Let's hope this initiative will enable people to understand the importance of recycling plastic waste.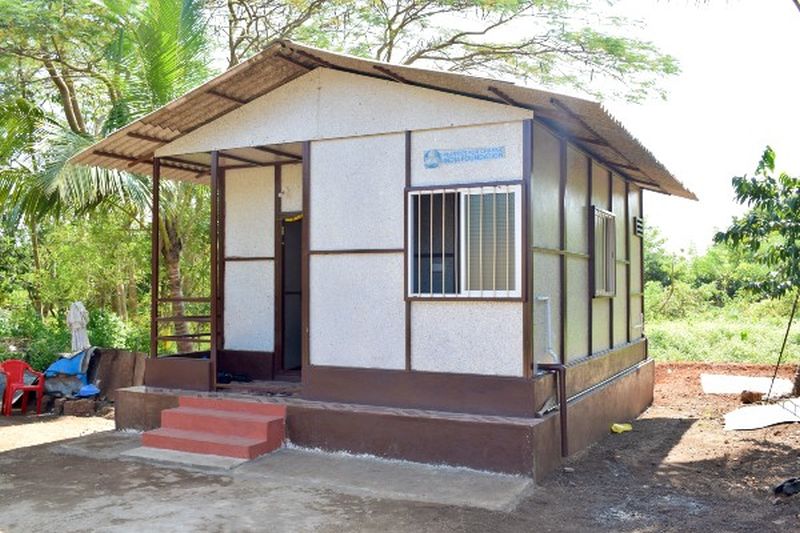 h/t: The Better India