Consumer Electronic Show (CES) happens every year in the first month of the year in Las Vegas. It is the biggest stage for new, innovative, and exciting tech from different companies and start-ups around the world. This year, CES ended one day sooner (Due to Covid 19) but it was full of surprises. LG and Samsung exhibited new 4K OLED TVs and fridges, while JBL came with new speakers.
There were over 2,200 exhibitors at CES 2022, and no doubt all of them had some new feature or added support. The show has also brought up some of the coolest home technology that can give Goosebumps to anyone.  Have a look at below:
List of Unique Gadgets from CES 2022
Noveto N1 Invisible Headphones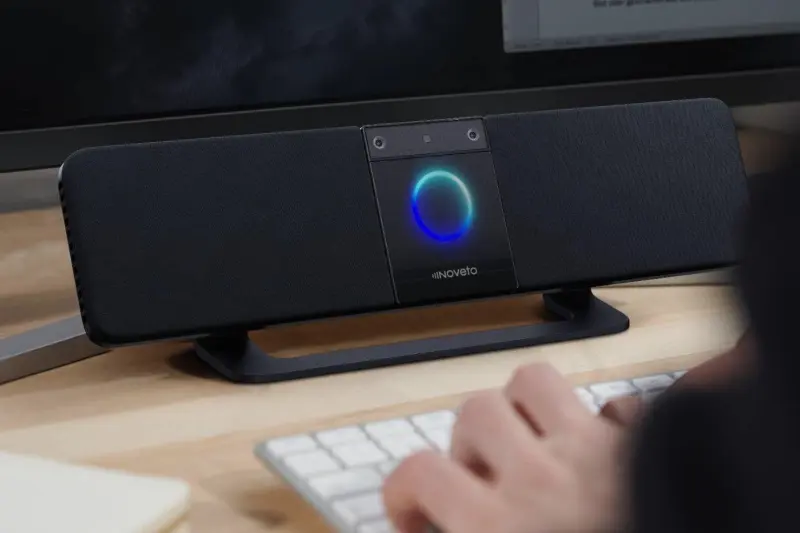 This smart speaker is one of the most innovative gadgets from CES 2022 as it provides first-of-its-kind personalized 3D audio spatial experience. It works like invisible headphones that beam audio directly into your ears. You sit in front of it and ultrasound is transmitted silently through the air, converging in small audible pockets outside the ears. This way, you are not disturbing anyone sitting by your side and also free from the burden of headphones.
The Noveto N1 smart speaker is designed for video conference calls at a home office or workspace. There is a 32-megapixel front camera for selfies and video calls. The smart speaker has Bluetooth, Wi-Fi, Airplay 2, USB-C and 3.5 mm jack for connectivity. You can control it with the Noveto app and the onboard buttons. It also supports Alexa voice recognition and AI-based face tracking. There are official details about its price and availability.
Samsung SolarCell Eco Remote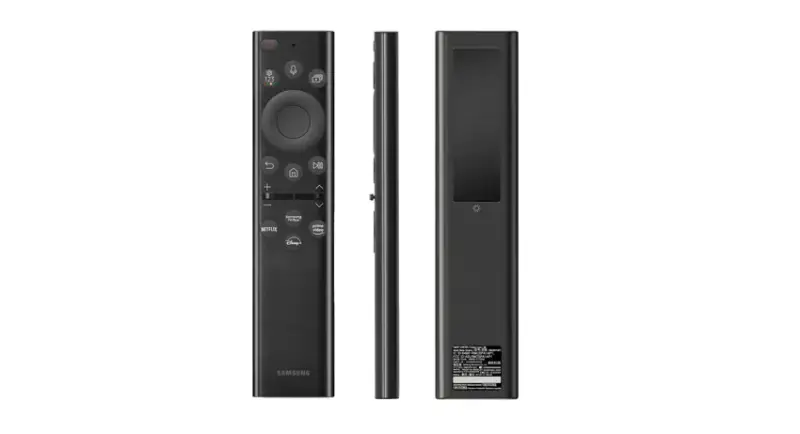 The all-new Samsung Eco Remote does not require batteries as it can charge itself with radio waves from devices like Wi-Fi routers at home. It is an upgraded version of Samsung's as a solar-powered Eco Remote launched last year. The device is equipped with a tiny antenna which can capture electricity from radio waves from a distance of up to 40 meters.
This battery-less and solar-powered remote is the result of Samsung's dedication to reduce its E-waste. Harvesting the power of radio signals is not a new concept but Samsung has used it in consumer electronics for the first time. It is indeed a bright way to move toward a better future.
Exeger Light-Powered Speaker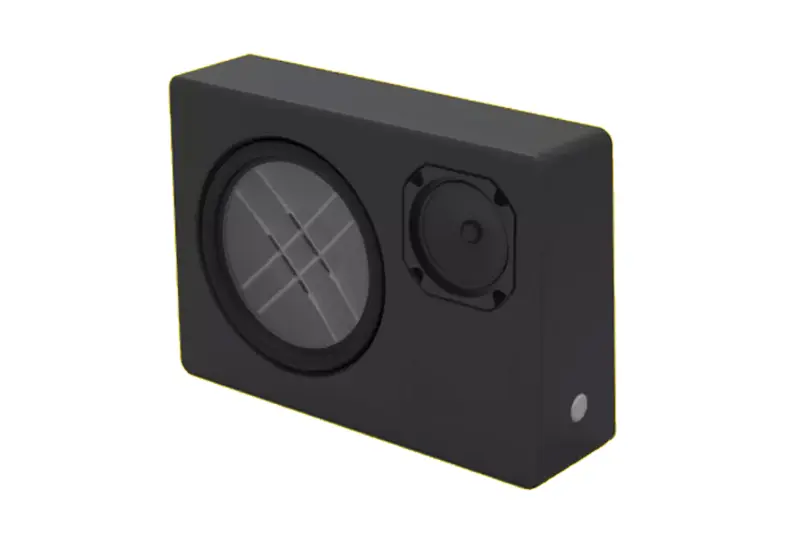 Swedish tech company Exeger has unveiled the prototype of the world's first light-powered speakers developed in partnership with Dutch audio-tech startup Mayht. The speakers are made from the company's signature solar cell innovation Powerfoyle that transforms any form of light into electrical power and uses Mayht's HeartMotion speaker driver technology.
You don't need to be in sunlight to charge the Exeger speaker, it can be charged from the light inside your room. Its design references to a self-powered speaker of the future.
Also Read: 10 Best Budget Android Smart TVs You can Buy from Amazon India
Body Scan by Withings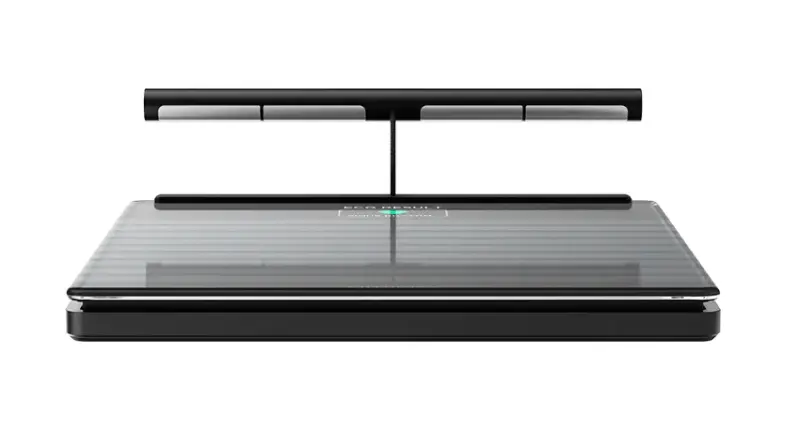 Body Scan is the most advanced smart scale from Withings that makes it possible to monitor key health vitals at home. You simply weigh-in and get access to the largest number of health metrics. This connected health station features segmental body composition, nerve activity assessment, and ECG recording.
The handle has built-in sensors to scan torso, arms, and legs. You can check a precise report of body composition and overall fitness on the mobile app. Withings Body Scan is able to record a 6-lead ECG and also small nerve activities in the feet. The company has speculated its retail price for about $300 (Rs. 22,200).
BCool Battery-Less Smart Thermometer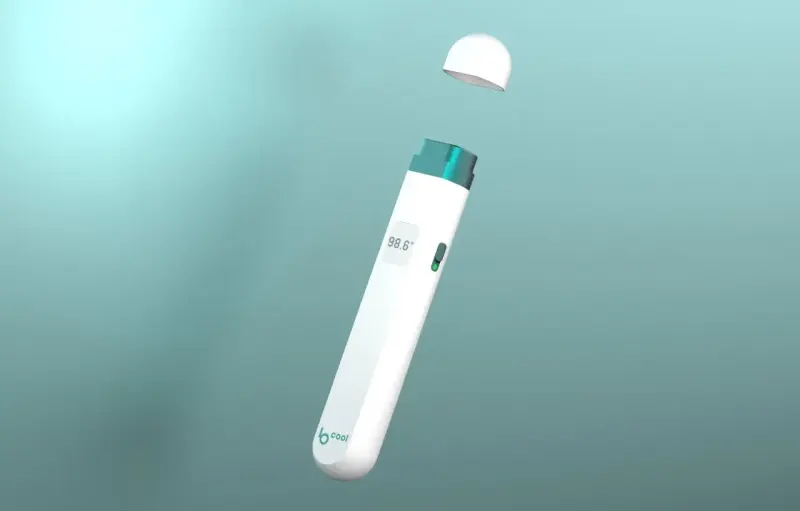 A CES 2022 Innovation Awards Honoree, it is an eco-friendly and connected thermometer that never needs batteries. Instead, you can recharge it through just a few shakes. It uses Baracoda Daily Healthtech's patented BMotion sensor technology to recharge itself.
You can connect this smart thermometer via Bluetooth to the app and can keep track of body temperature for an unlimited number of family members, as well as store readings. There are no words about pricing and release.
Sengled Health Monitoring Smart Bulb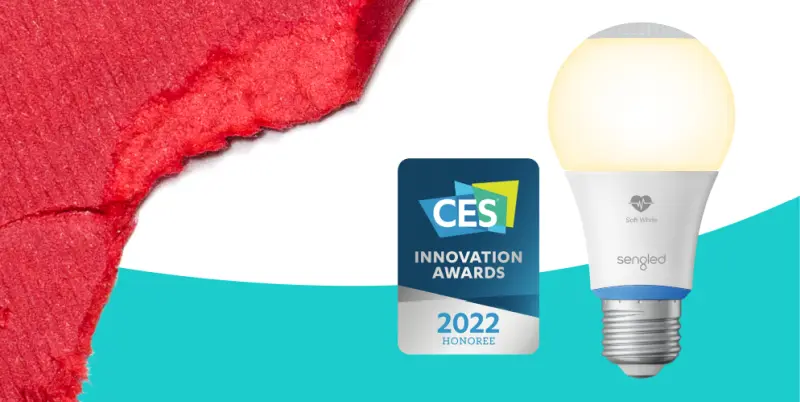 It is a dual Wi-Fi / Bluetooth chip bulb with built-in health monitoring feature using radar technology. It can track sleep and certain biometric measurements, such as heart rate, body temperature, sleep as well as other health signs. This smart health monitoring bulb can even help detect human behavior and detect if someone has fallen and send for help. There are no details about pricing and availability.