No matter how much interest we take in dressing up homes, it's never really complete without a sprig of sweet fragrance. When you get to know that fragrance indulgence is an essential part of home décor – you start searching for ways to scent your house. Scented candles are a great option but electric aroma diffusers are the newest way to welcome aromatherapy into your space. They can circulate natural oils of your choice into air which can help you freshen up your living space. No heating is involved in this type of aroma diffuser, which keeps it smoke-free and better for indoors.
Using an electric aroma diffuser is super easy: you just need to fill the water tank, add some essential oils and plug it into the wall outlet. Depending on the essential oil you have used, it will diffuse the fragrance as well as moisture into the air. Check out our picks for the best electric diffusers in India.
Naturalis aroma diffuser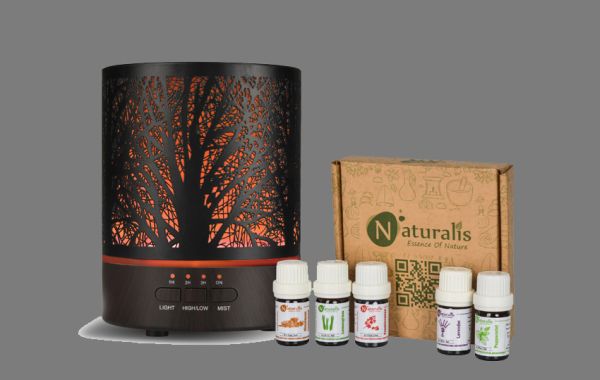 Featuring a metal grill with forest design and built-in lights, the Naturalis Oil Diffuser can create a multisensory relaxing experience in your home. It uses ultrasonic diffusing methods to release aromatherapy of essential oils into space. At the low mist setting, it runs up to eight hours. The pack comes with 5ml bottles of Lavender, Frankincense, Cedar wood, Lemongrass and Peppermint essential oils.
Price: ₹3,250
Other features
300ml water tank capacity
2 mist levels
4 timer settings
Auto shutoff at low water level
7 cyclic color changing LED lighting
35dB sound
3 colors
The Balance Mantra Essential Oil Diffuser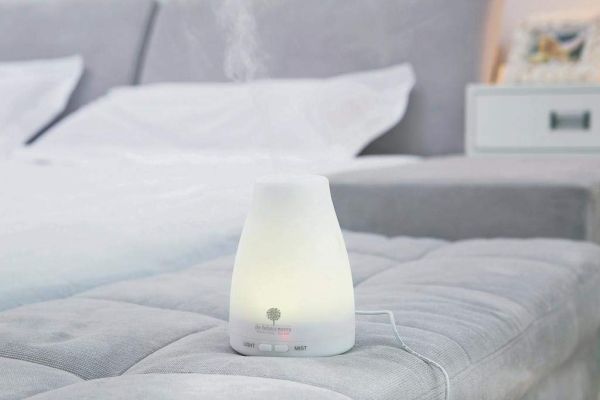 This ultrasonic diffuser will help you freshen up the air in your home with a pleasant fragrance of your choice. It has 4.5 hours of running time. All you need is 2-3 drops of essential oil to uplift the mood ambience.
Price: ₹1,599
Other features
100ml water tank capacity
30secs Mist off
7 different color changing LED lights
Auto Shut-off
Dr Recommends Essential Oil Diffuser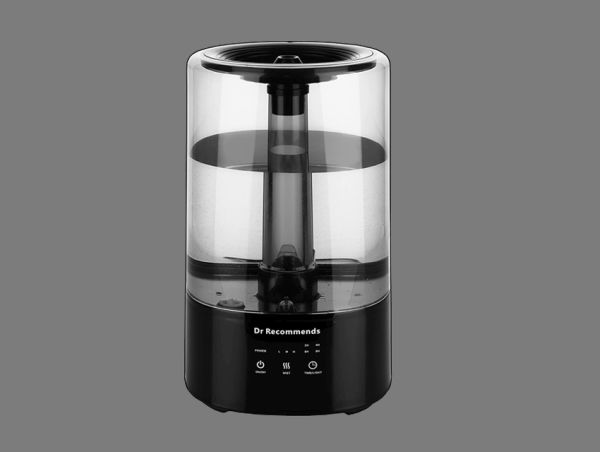 This electric aroma diffuser will help you moisturize the dry air in your home. You can enjoy fresh mist with fragrance for at least 12 hours. It has a separate aromatherapy box on the back. With a transparent body, it will look great in any space.
Price: ₹2,299
Other features
5L water tank
3 mist levels
4 timer settings
7-color nightlight
Auto shut-off
Three colors
AGARO Ultrasonic Humidifier with Aroma Diffuser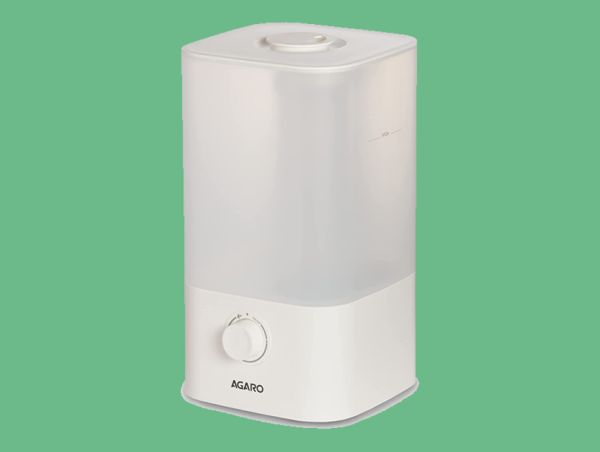 AGARO is a popular brand when it comes to humidifiers. This white ultrasonic humidifier supports aroma diffuser and that's why we have included it in our list. It is suitable for up to 25-sq-meters space such as a bedroom or bathroom. It can work for up to 12 hours. Its top-fill design with wide opening makes it an easy to fill and clean device.
Price: ₹1,999
Other features
5L water tank
360-degree rotating dial to adjust mist
Auto shut-off
Upscale Essential Oil Diffuser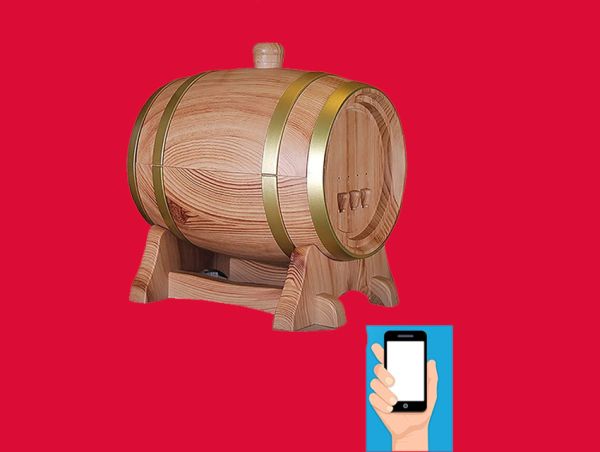 This Barrel-shaped humidifier with aroma diffuser will be an attention-grabber in your home and fill your home with aroma for almost 10 hours. It can be controlled with a companion mobile app and also includes a Bluetooth speaker. This device will get you aromatherapy and deep relaxation in the comfort of your home.
Price: ₹2,999
Other features
350ml water tank
3 mist patterns
4 timer settings
7-color nightlight
Auto shut-off
Allin Exporters Electric Aroma Diffuser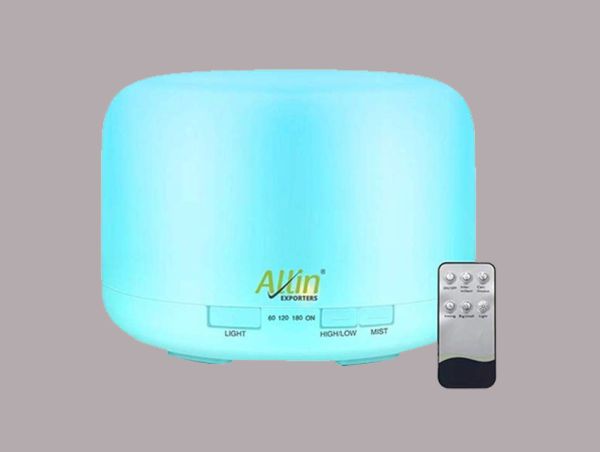 One of the best rated aroma diffusers on Amazon India, it is effective for small and medium sized rooms. The aroma diffuser comes with a remote for easy operation and can operate for up to 10 hours. It is the perfect device to improve indoor quality of your home. It works for 60 to 120 minutes.
Price: ₹2,599
Other features
500ml water tank
2 mist intensity levels
3 timer settings
7-color nightlight
Auto shut-off
Tesco essential oil aroma diffuser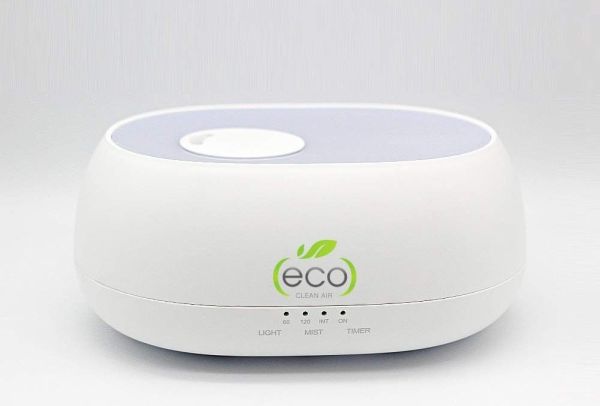 Create the ideal indoor humidity with this tabletop device. It combines functionality of an ultrasonic humidifier, essential oil aroma diffuser and a colorful lamp. You can control it easily with an included remote control. It features a curved shape that gives it a cool look.
Price: ₹3,299
Other features
500ml water tank
2 mist intensity levels
7-color nightlight
Auto shut-off
Also Read: 10 Unique Tea Light Candle Holders to Buy in India Online
Dr Trust Aroma Oil Diffuser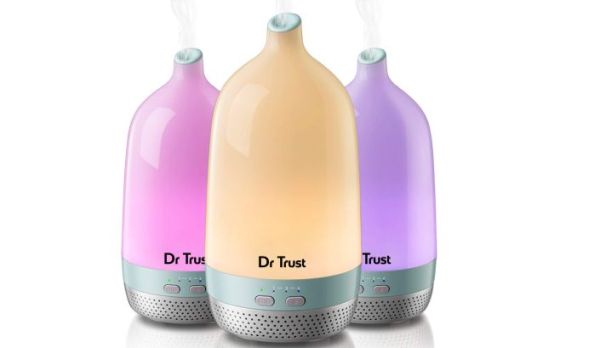 Made with ultrasonic technology, the Dr. Trust Aroma Diffuser uses electronic frequencies to disperse aroma and water into the air in the form of a fine mist. This diffuser is easy to set up and operates silently for 6 hours.
Price: ₹1,899
Other features
200ml water tank
3 timer settings
3-color light
Lifelong Essential Aroma Oil Diffuser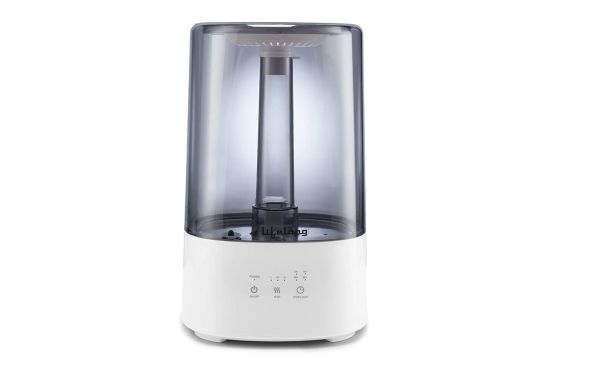 Enjoy up to 30 hours of cool mist and aroma with Lifelong cylindrical aroma diffuser and humidifier. The top-fill water design and transparent cover make it simple and convenient. There is a box at the back for essential oils.
Price: ₹2,251
Other features
5L water tank
3 mist intensity levels
4 timer settings
7-color mood light
Auto shut-off
Kampes Cool Mist Aroma Diffuser & Humidifier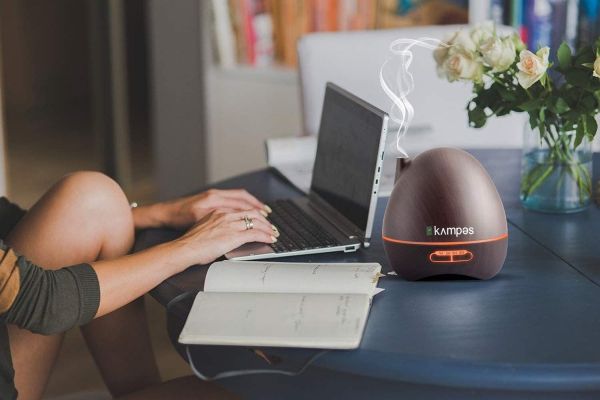 This wood style ultrasonic aroma diffuser is a small device to make your house feel cozier by adding moist, comfortable air. It comes with a remote to operate the device from a distance. The device can run continuously for 8 – 10 hours.
Price: ₹2,899
Other features
300ml water tank
4 timer settings
7-color lights
Auto shut-off