Decorating home is something that everyone loves. It can change the look of your home but a wrong decor can also make a bad impression. Home decoration isn't hard if you know the basics. You can make simple home décor pieces stand out; however, combining various elements is also a subtle idea.
There are a number of choices for buying home décor items from the market but if you are looking to buy from Amazon, we have simplified it for you. Below, we are listing some of the most unique home décor items (with price) you can buy from Amazon India in 2023.
Table Fountain
This Polystone table fountain is a cool decorative piece that will add a attention-grabbing essence to your front door. It enhances environment with pleasing sound of water and LED lights. The user can adjust water pump speed up to three levels. There are about 20 choices for fountain designs of Ganesha, some even with lighting.
Price: ₹2,499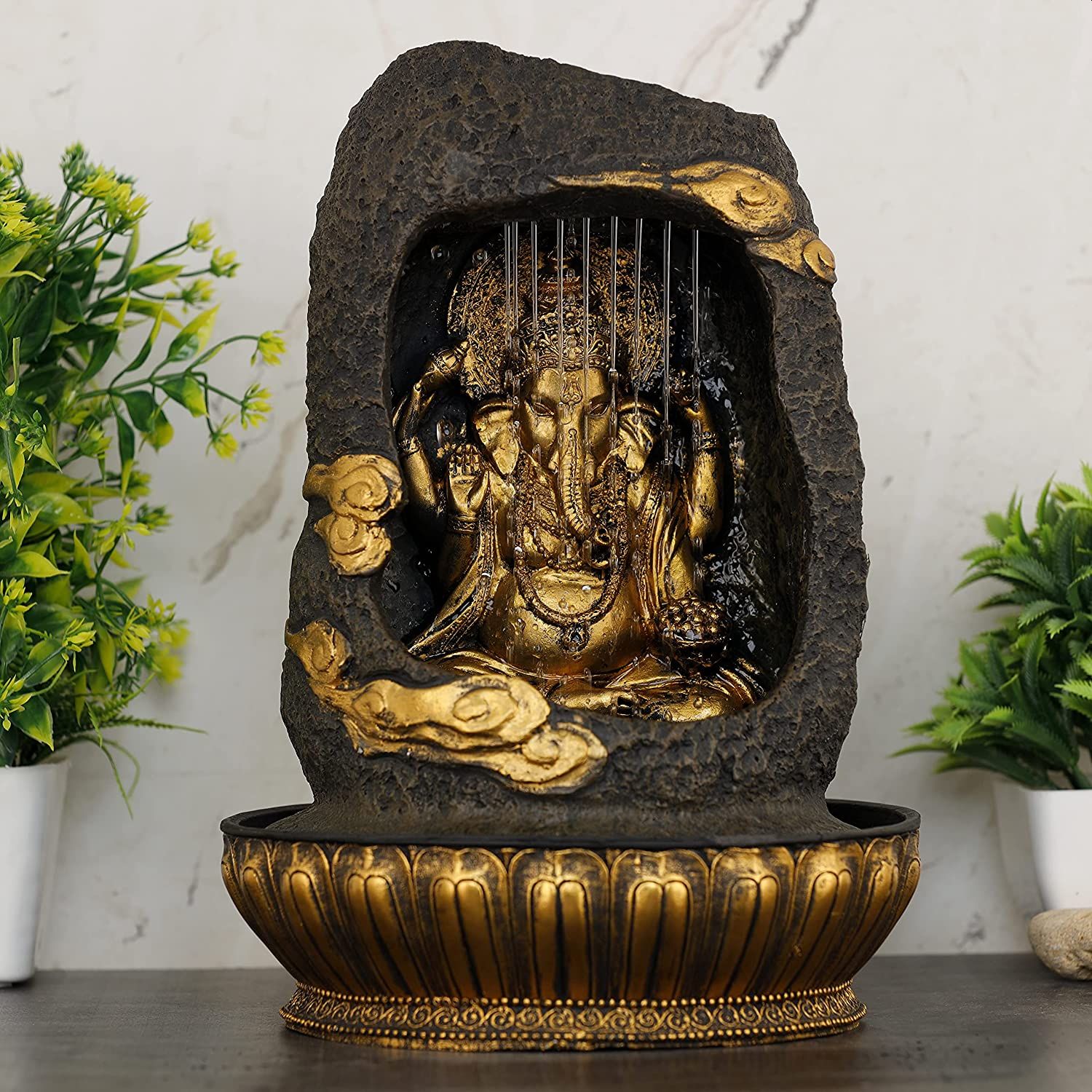 Incense Burner Fountain
The CRAFTAM black resin incense burner with dripping smoke will not only uplift the environment with sweet fragrance but also become a piece of home decor. With the cone's special design, the smoke flows in reverse direction creating a waterfall-like scene.
Price: ₹249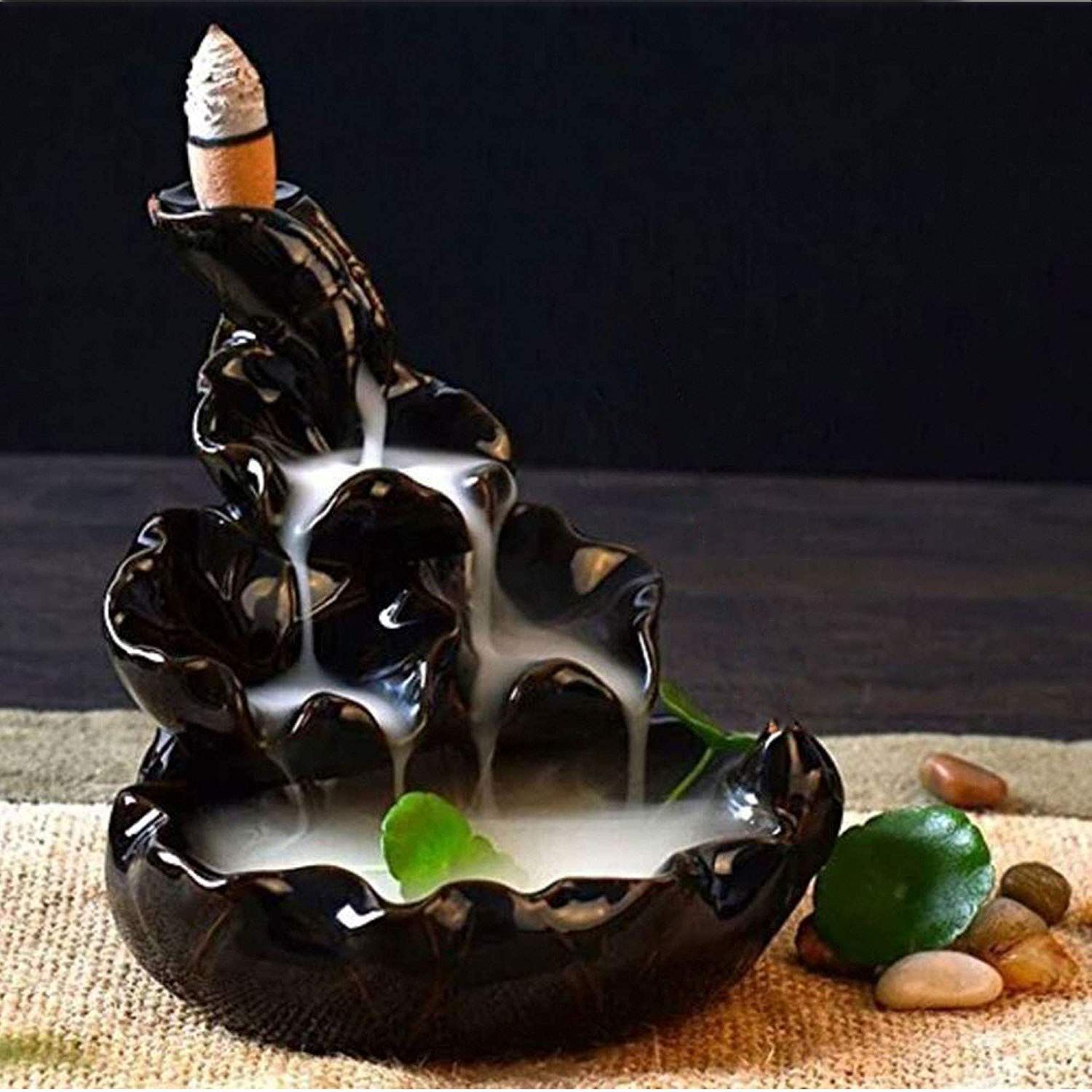 Bookend
CASADECOR's unique bookend in shape of a pear is a playful home décor item that will be a great conversation starter with its shiny appearance. It is crafted from metal in silver finish, which ensures a shiny look and durability. You can find a number of metal sculptures on the Amazon store.
Price: ₹3,499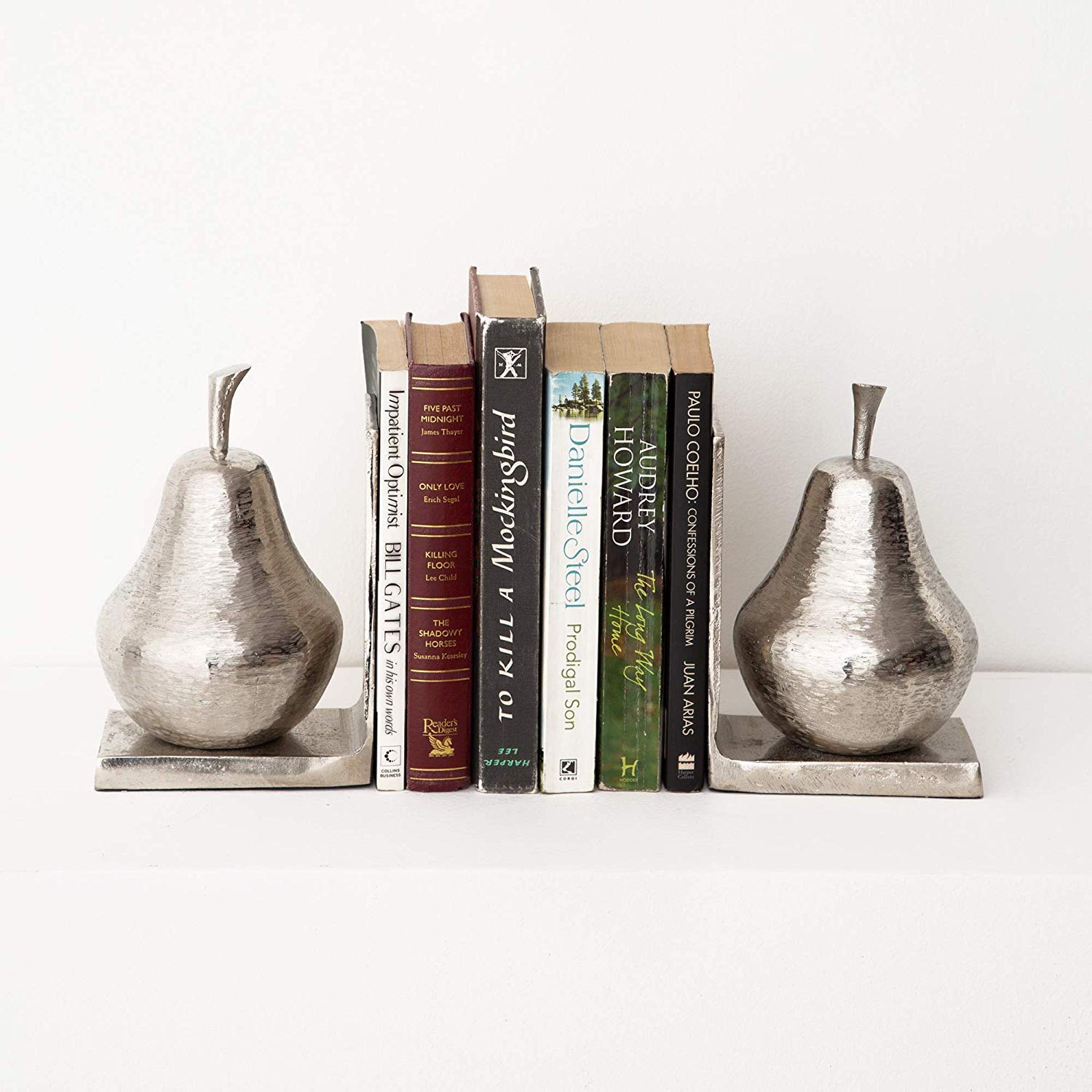 Wall Mirror
This antique style steel wall mirror with 31 inches diameter will be a stylish piece in any home. It features an eye-catchy leaf design in golden color. You can also choose other designs and sizes from the Amazon store.
Price: ₹1,899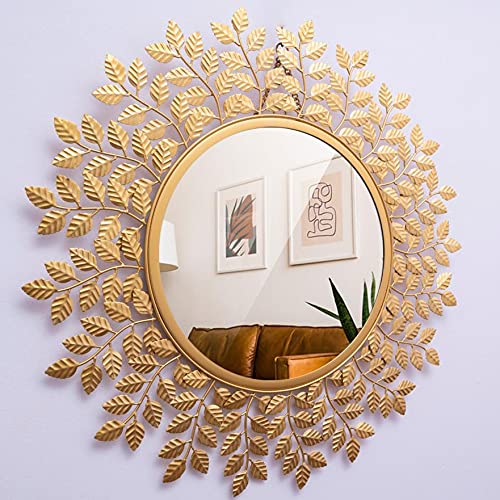 Jute Rug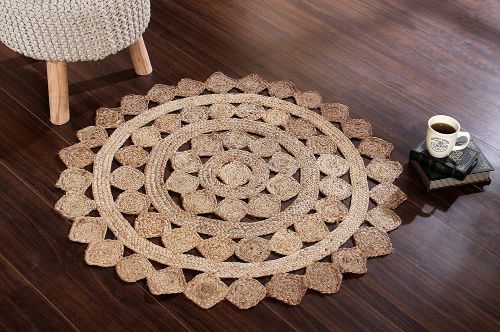 if you are a nature lover, you will definitely love to have this jute rug by Sashaa World in your home. when the rug gets older, you can simply reverse it up. It will be a rustic element in your home decor.
Price: 1,899
Brass Showpiece
The love birds on a tree showpiece by Two Moustaches will be a cool choice for couples. Whether you place it on a table or shelf, it will be a subtle addition to your space. It is also a great gift for your loved ones.
Price: ₹1,570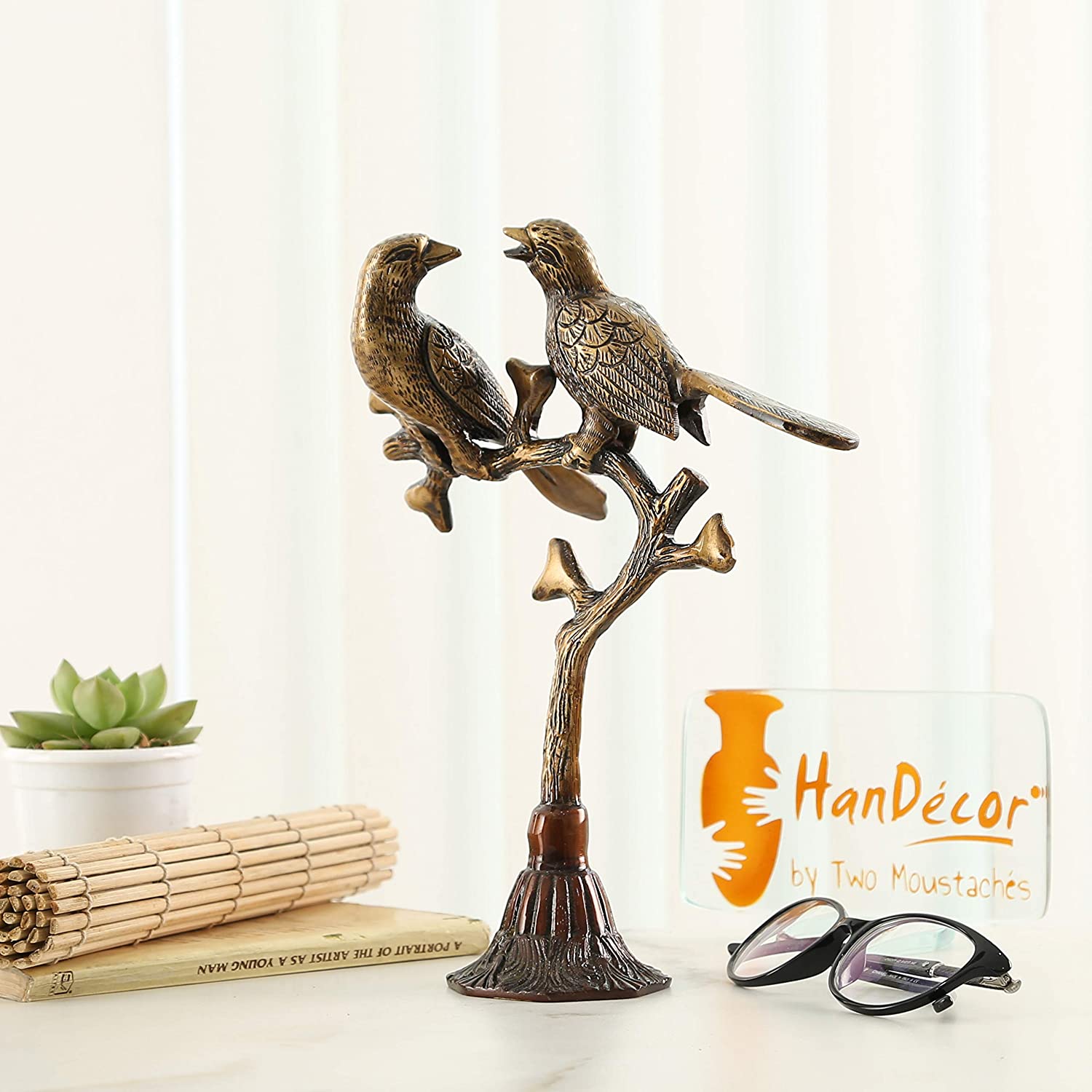 Table Centerpiece
The Plumsville handicrafted resin rhino is a unique decorative figurine to buy in India. You can also choose from 13 more models of different animals.
Price: ₹931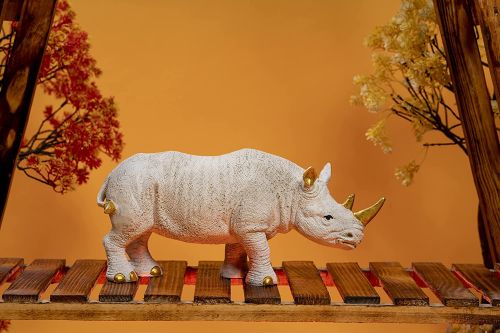 HomeShastra Golden Pot
This tiny and cute metal flower pot on stand by HomeShastra will add a glam touch to your table. The stand has a powder coated finish for durability. You can choose from five more colors.
Price: ₹799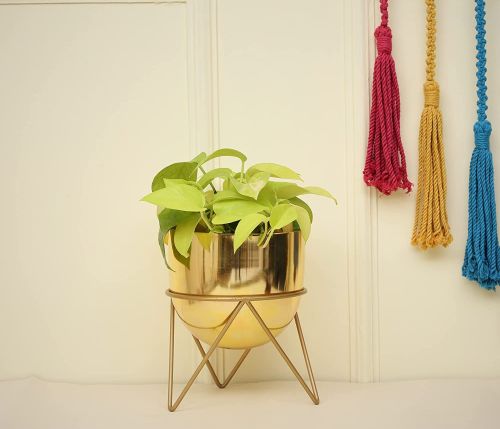 Artificial Vines
This artificial creeping money plant vine by BS AMOR will help you set up a green corner at home. It is made of poly fabric. These faux hanging leaves can be combined with photo frames, or hung over the windows and shelves.
Price: ₹349
Also Read: 10+ Beautiful Coaster Sets Made of Different Materials
Sticky Butterflies
This pack of 12 sticky butterflies by Xtore will help you bring a natural element to the living space. You simply need to stick them on any flat surface like a wall or furniture piece. It comes with double-sided adhesive and you can choose from seven colors.
Price: ₹329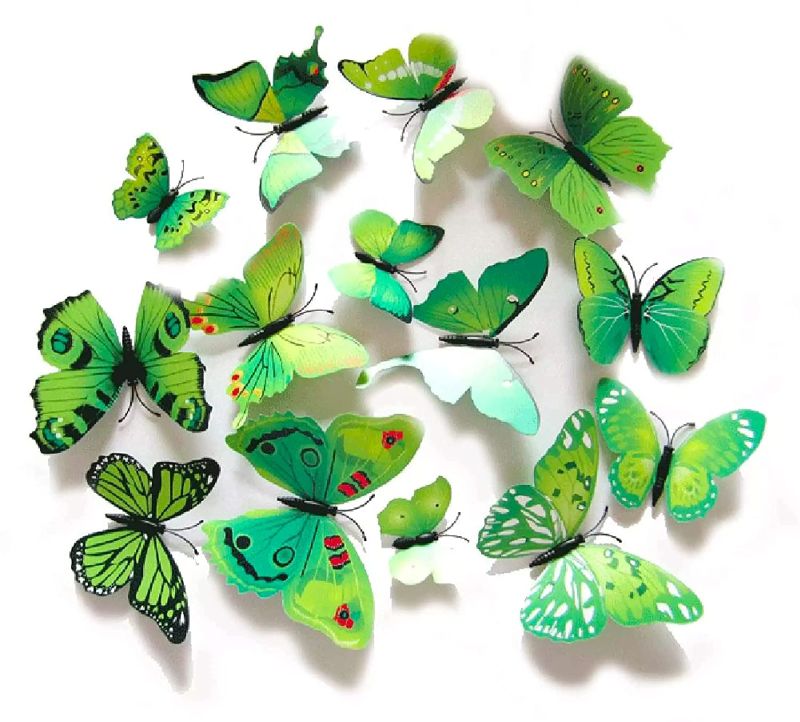 Wall Art
This decorative wall hanging by BAMBOO GREENS is made by digitally printing on bamboo sticks. The painting is polished by PU coating for protection against dust, water, etc. There are four choices for paintings and can be rolled up when not in use.
Price: ₹1,500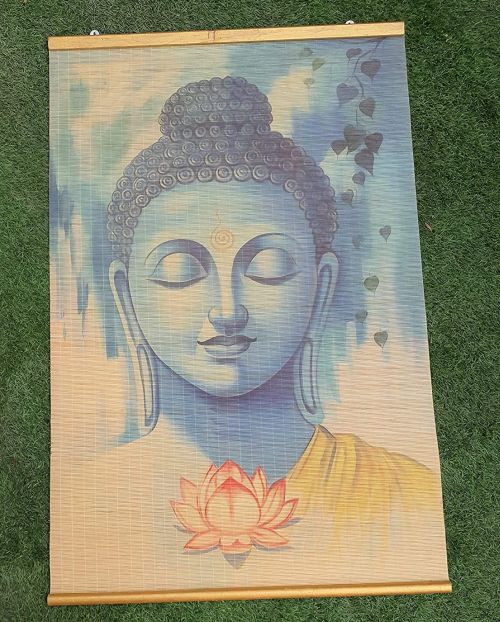 Flower Vase
This decorative ceramic flower vase by Craftghar will add a sophisticated charm to your tablescape without blossoms. It features a beautiful, hand-painted pattern and can be placeed on bookshelves, entryway tables and side tables. You can choose from two vase designs.
Price: ₹1,199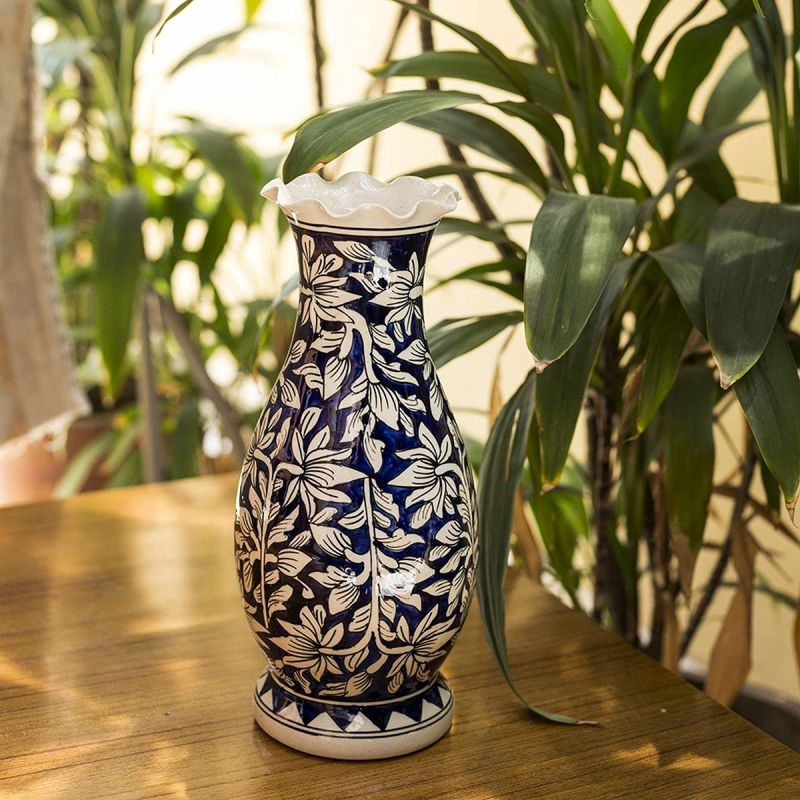 Macrame Wall Hanging
This macramé wall hanging by ecofynd will add a Bohemian touch to your living room. It is made with natural high quality strands of cotton rope and wooden dowel. Three are five types of bohemian-inspired patterns you can choose from.
Price: ₹669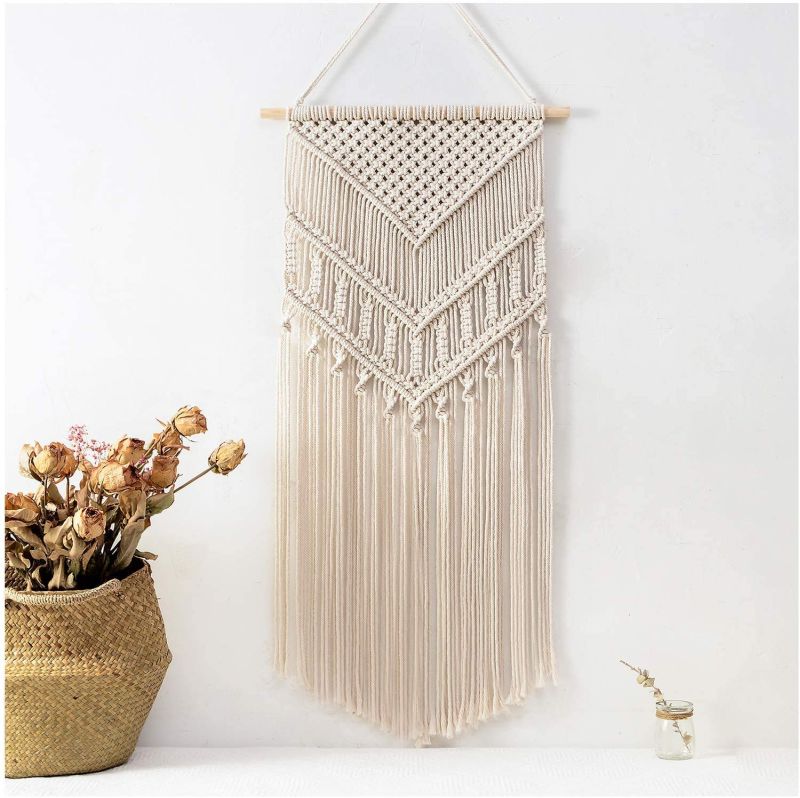 Buddha Statue
This resin meditating buddha figurine by StatueStudio is ideal for a believer of Vaastu or Feng Shui. With its clean and attractive appearance, this statue can be displayed stand-alone. There are two choices for colors.
Price: ₹849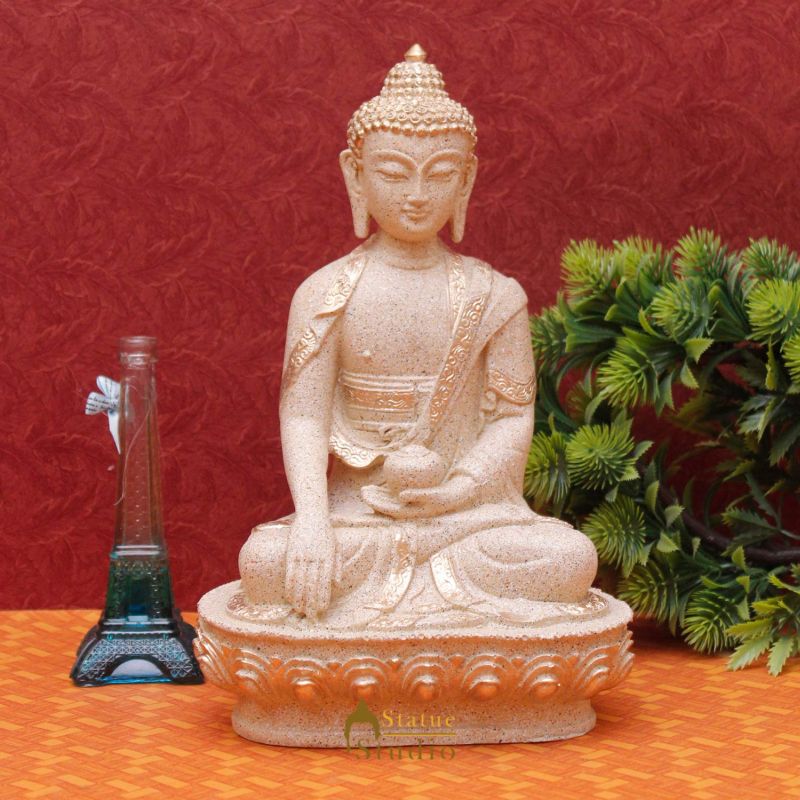 Glass Lamp
This decorative table lamp by BRAHMZ features an stunning glass mosaic design that makes it look like an artwork on a shelf. It emits light in different colors that makes it a statement piece. You can choose from three colors.
Price: ₹499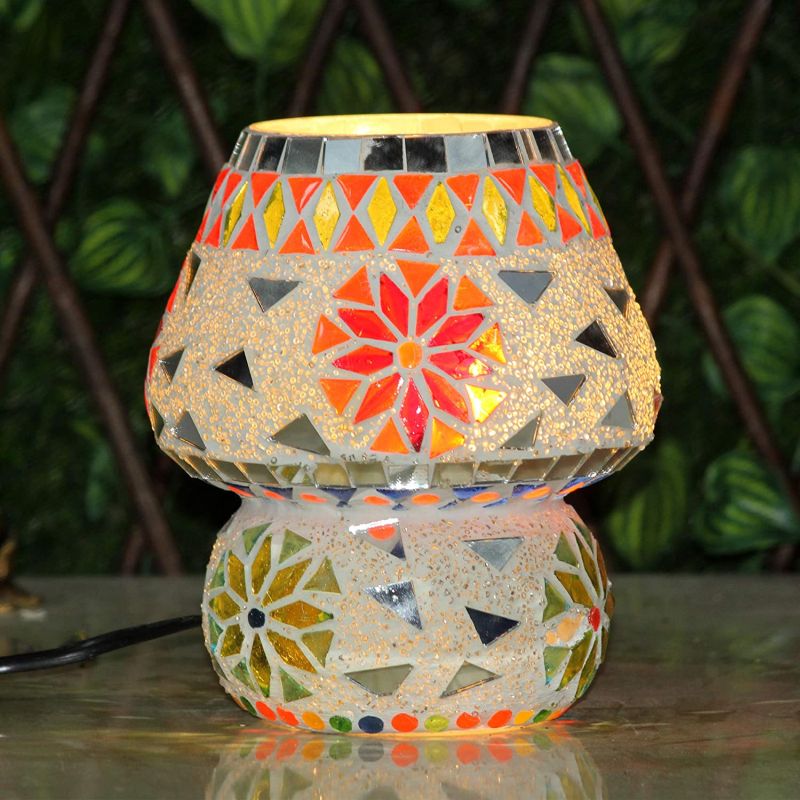 Scented Candles
Making your interior space smell fantastic is also a crucial part of home decor.  This scented candle by Bryan & Candy will fill your home with a refreshing aroma and will also serve as a small storage box or mini planter after use. You can also read our collection of best scented candles in India.
Price: ₹1,049