Wireless chargers are handy accessories to juice up your phone without having to plug it in, and they also become a part of your home décor. You simply place your phone on a charging pad and it gets charged wirelessly. Charging a smartphone is a lot convenient with a wireless charger but it would be slower than wired charging.
Wireless chargers come in different types, styles and charging capabilities, which can make it difficult for you to find the right one for your phone. If you are looking to buy one, we have compiled a helpful guide, complete with 11 best wireless charging pads in India.
Best wireless charging pads in India
boAt floAtpad 350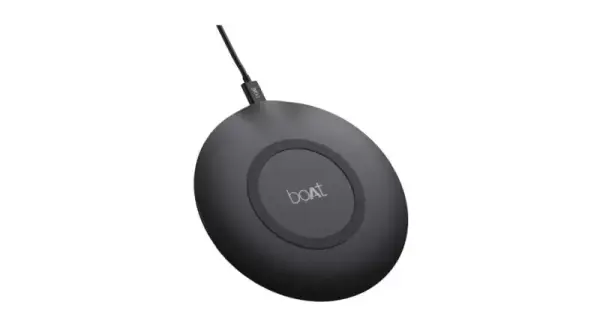 This wireless charging pad is one of the newest launches from Indian brand boAt. Its output ranges between 5W, 7.5W, 10W and 15W. It is Qi certified for safety, efficacy and compatibility. This slim and lightweight wireless charger will revolutionize the way you power up your devices. There is grip on the top to prevent slipping of phones. It comes with a USB-C cable.
Price: ₹949
Pros
LED indicator
1 Year Warranty
Cons
Power adapter not included
RAEGR Arc 400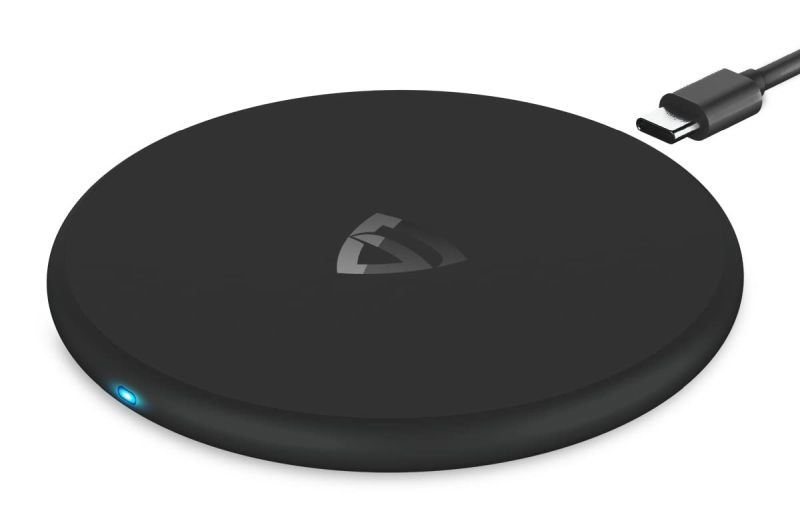 This wireless charger charges with up to 15W output power, and the charging speed may vary with the maximum input wattage supported by your device. Moreover, it provides temperature control, surge protection, and short-circuit prevention.
RAEGR charger works with rubber/plastic/TPU Cases with up to 5mm thickness. The package includes a 3.3ft Type A-C USB Cable.
Price: ₹999
Pros
Lightweight
Works with case
Cons
Belkin Boost Up Wireless Charger Pad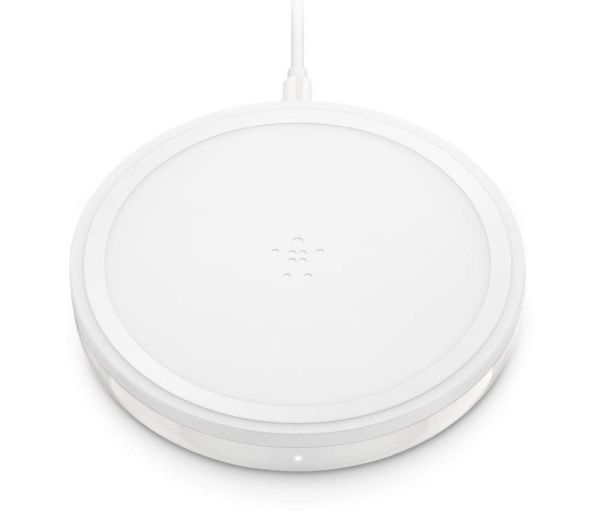 Belkin is one of the most trusted companies for wireless chargers and that's why we have included it in the list. It is a fast wireless charger that will support the most Qi enabled smartphones. Charge your iPhone at 7. 5W, Samsung phone at 9W and all other Qi enabled devices up to 10W output power. It can charge through lightweight plastic cases with up to 3mm thickness. You need to use a minimum of 7.5W wall charger to experience ideal charging speed.
It is equipped with a thermal sensor that regulates temperature for safe, efficient charging. You need at least an 18W power adapter. One thing to notice is that it can only charge mobile phones. The package includes a micro USB cable.
Price: ₹7,356
Pros
Attractive design
LED indicator
2 years warranty
Cons
Not comes with adapter
Only white color
Pricier
UNIGEN UNIPAD 150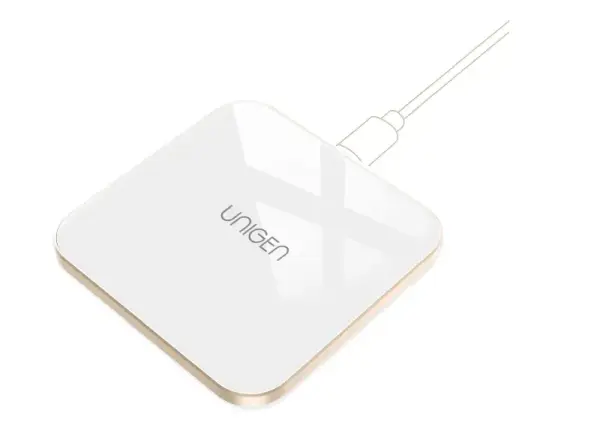 This wireless charging pad is compatible with fast charging up to 15W. You just need a Qi-enabled device supporting 15W fast charge and a QC2.0/3.0 adapter. It supports charging through phone cases up to 8mm thick but it is better to remove the case for better charging speed. The unit is provided with type-C cable for connecting to the adapter. It works with smartphones and earphones.
The UNIGEN wireless charger features foreign object detection, over-temperature, over-voltage, over-current and short-circuit protection.
Price: ₹899
Pros
Elegant glass design
Two colors
LED indicator lights
Cons
SKYVIK Beam Surface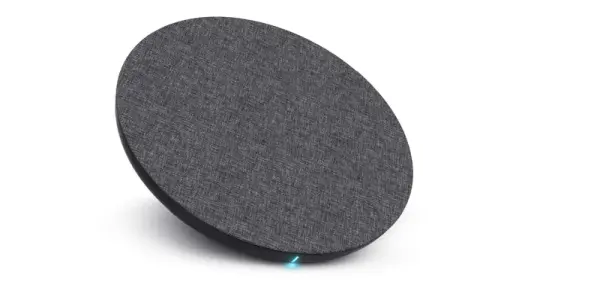 This fast wireless charger pad features a stylish fabric design that will suit modern interior settings. It uses Type C input which offers fast charging at 7.5W, 10W & 15W. If you own an iPhone, it can be the best choice for you as it is compatible with the newest iPhone models. Safety features include under-voltage, built-in over-voltage, surge protection, temperature control and short-circuit prevention. USB cable
Pros
Classy look
Color-changing LED indicator
Charges at both portrait and landscape orientation
Cons
Power Adapter Not Included
Price: ₹799
Anker PowerPort 5 Wireless Pad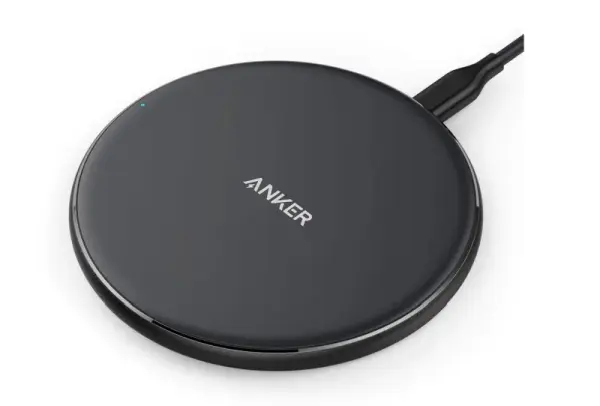 Anker is also a reliable name when it comes to wireless chargers and this 5W charger rectifies the same with its superb capabilities. Just set your phone down on the pad and get in charged in some time. It charges phones and earphones as well. The single-coil charger is like a drinks coaster in size and will take up a small space on your desk or nightstand. The box includes the pad and a 3ft micro-USB cable.
Price: ₹1,299
Pros
Haptic feedback
LED indicator
18 months warranty
Cons
AC adapter not included
No fast charging
pTron Bullet WX21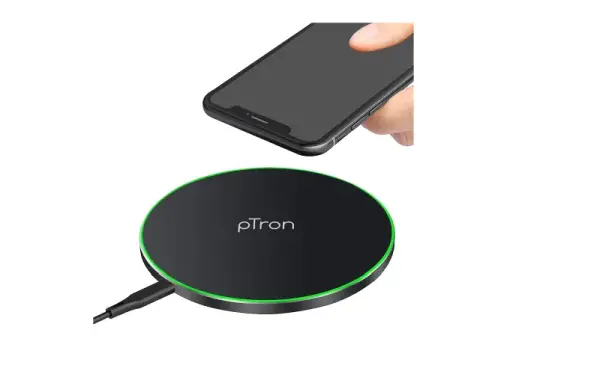 If you are looking for a budget wireless charger, the pTron high-speed wireless charger can be a great choice for you. This 15W wireless charger comes with a 3.9ft long Type-C cable to charge your devices. It comes in black color with an attractive LED indicator ring. There are safety features like Low Temperature and Over Voltage Protection. You can enjoy full charging speed even with a case of up to 8mm thickness.
Pros
Stylish design
1 year warranty
Anti-slip base
Cons
Adapter not included
Product not officially Qi-certified
Price: ₹599
Yootech F500 Wireless Charging Pad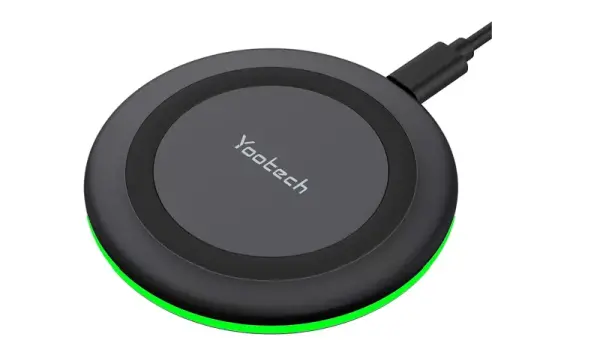 The Yootech F500 is a one of the best rated (number of ratings*) wireless charging pads on Amazon India. Designed with Type-C port, it has three charging modes (5W/7W/10W) for different phones and a green LED indicator ring. This wireless charger is one of the devices that works with Google smartphones and even supports AirPods and AirPods Pro. It supports phones with rubber/plastic/TPU cases under 4mm thickness and comes with a 3.3ft, USB Type-C cable.
Price: ₹4,690
Pros
Three charging modes
Fast charging
Two USB ports
1 year warranty
Auto turn off LED indicator
Cons
Sevenaire WPAD15 Wireless Charging Pad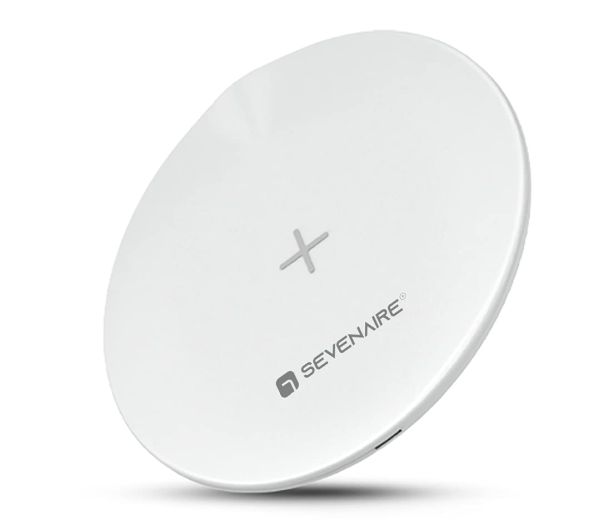 It is the most sleek and stylish wireless charger in our list. This 15W charger is designed with a USB-C port and comes with a 2.3ft USB cable. It can charge a phone with a plastic/rubber case under 5 mm thickness. Just place your phone on the wireless charger, no more need to plug and unplug! Use a minimum 10W adapter for best results.
Price: ₹849
Pros
Classy design
Bottom silicon pads
Fast charging
Made in India
Cons
Small USB cable
White color
SanDisk iXpand Wireless 15W Charger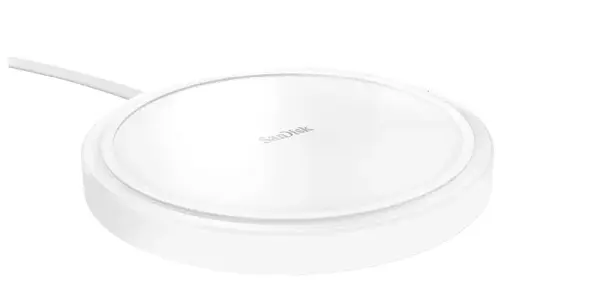 This device from globally renowned brand SanDisk delivers up to 15W of power with fast charging when used with a 24W QC3.0 AC adaptor. It comes with a 4.5ft USB Type-C cable. There is a soft-rubber ring on the top to protect phones from slipping. It charges through most rubber, plastic, and TPU cases with less than 5 mm thickness. You can also use it to charge your AirPods Pro.
Price: ₹1,599
Pros
Simple design
Comes with long cable
Cons
Spigen F308W 10W Wireless Charger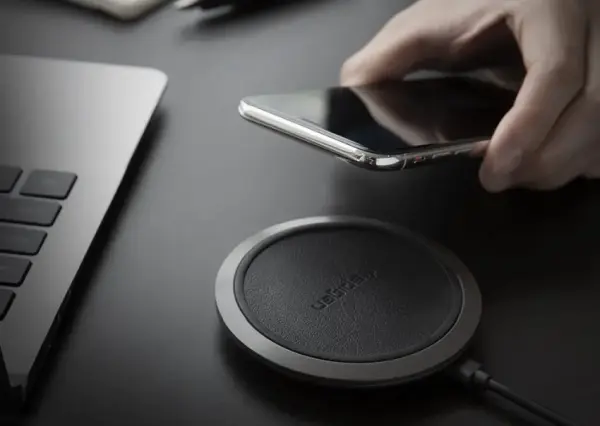 What makes this wireless charger different from others is its leather pad. Use it with QC 2.0 or 3.0 ADAPTER and USB type-A cable for fast wireless charging. There are also safety features like ControlHeat technology, smart IC chip protection, slip control, and intelligent power system.
Price: ₹1,799
Pros
Cons
How do wireless chargers work?
Most wireless chargers are equipped with a coil that passes current to compatible devices using electromagnetic induction technology. Both the devices need to be fitted with a transmitter and receiver coil. The energy transfers in the form of a magnetic field so there is no need for cables.
Type of wireless chargers
Wireless chargers can be mainly categorized into two types – charging pads and stands. The main difference between them is the shape or the orientation of the phone during charging. True to its name, the wireless charging pad is a kind of mini pad or mat so you have to place your phone or ear pods on it. In case of wireless charging stands, the phone will be placed vertically.
Wireless chargers also differ in terms of output and compatibility. You can buy a 5W charger or a 15W fast charger. Each wireless charger also supports different smartphones and devices. Wireless charging also depends on the adapter you are using for main power.
Things to consider when buying a wireless charger
1) Wireless charger becomes an element of home décor so you need to check for the shape, design and thickness of the device.
2) Compatibility is the most important feature of a wireless charger so you must buy the wireless charger that supports your current as well as the future phone. Also see whether it supports ear buds.
3) Every wireless charger needs power and this is for a port.
4) Do check for safety features like over-heating protection, short-circuit prevention, etc.
5) Check the LED indicator and its position. Ideally, it should be visible from different angles.
6) Different wireless chargers have varied support for phone cases. You should verify the supported material and its thickness.
7) See the package includes USB cable and try to find its length.