Choosing the paint color for the walls of your kitchen or bedroom is a tough decision. Normally, we go through dozens of paint samples to find the one that suits our space and taste. Every person responds differently to colors, so individual preferences are always an important consideration when choosing paint colors for your home. You can also look for trendy shades that reflect current design sphere and also emotional state at the moment.
When it comes to interior design, we see a new colors ruling the homes every year. The color trends keep you aware of the color options getting popular around the world or India. This year, there is a incline towards warm neutrals. In this post, we will introduce you with some of best interior paint color trends for 2022.
#1 Interior Paint Color Trend:

Beige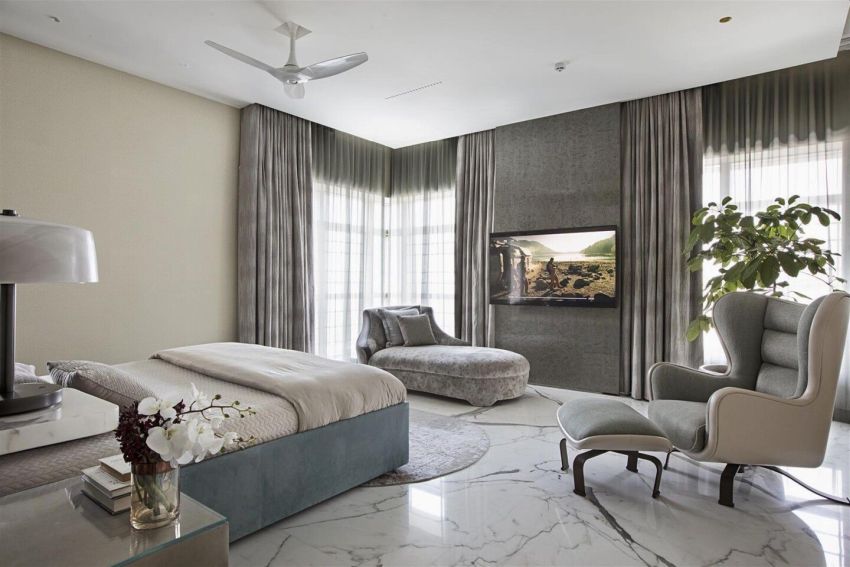 Beige is a warm neutral paint color that's once again back in 2022. Many designers and homeowners are picking up color palette from the undertones of this beautiful warm shade. Color specialist Maria Killam predicts cozier, easy-going beige and complex creams will quickly become the favorite way to update and warm rooms up this year.
#2

Interior Paint Color Trend: 

Pantone Color of the Year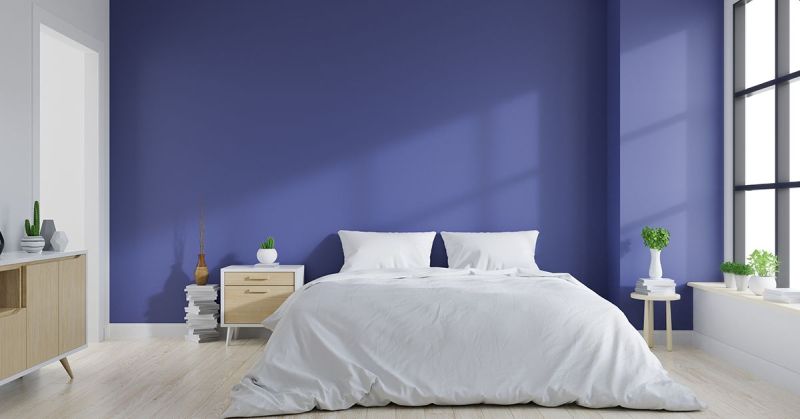 Pantone is a pretty big name when it comes to color forecasts that influence designers and stylists around the world. This year, Pantone has chosen the blue color family with a violet red undertone. Called Veri Peri, this warm and cheerful hue encourages people to rise up from the intense period of isolation. It is likely this color will take entry in many Indian homes.
#3 

Interior Paint Color Trend: 

Neutral White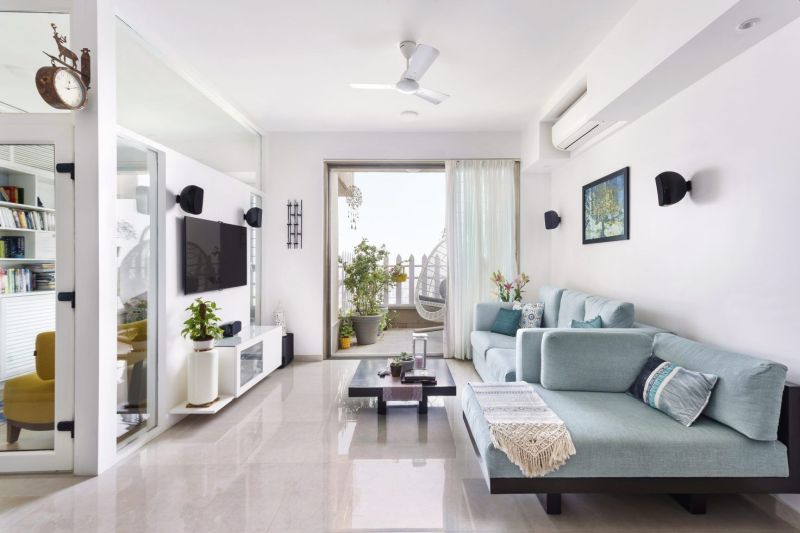 This year, designers are predicting that people will be gravitating towards clean, bright, and airy spaces in the dire hope to cope with the pandemic as soon as possible. Kylie M, an online paint consultant explains that "White paint colors became HUGELY popular in the previous three to five years with the modern farmhouse trends." She recommends whites with a bit of warmth to stay in the style. Monochrome is also a good option if applied creatively.
Also Read: How to Choose Wall Art for Your Living Room
#4 

Interior Paint Color Trend: 

Pista Green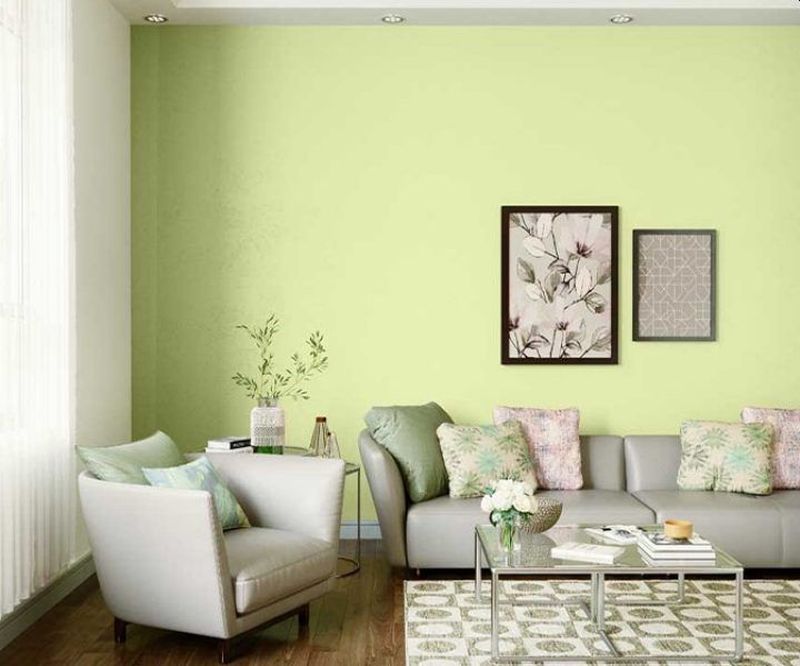 Pista Green paint is having a moment and it is not hard to see why. It is a trendy wall paint color in India that we have found through Google Trends. This soft, muted shade of green is new in interior design but is slowly getting momentum. The pistachio color can be combined in a room with many shades like white and black.
#5 

Interior Paint Color Trend: 

Earthy Tones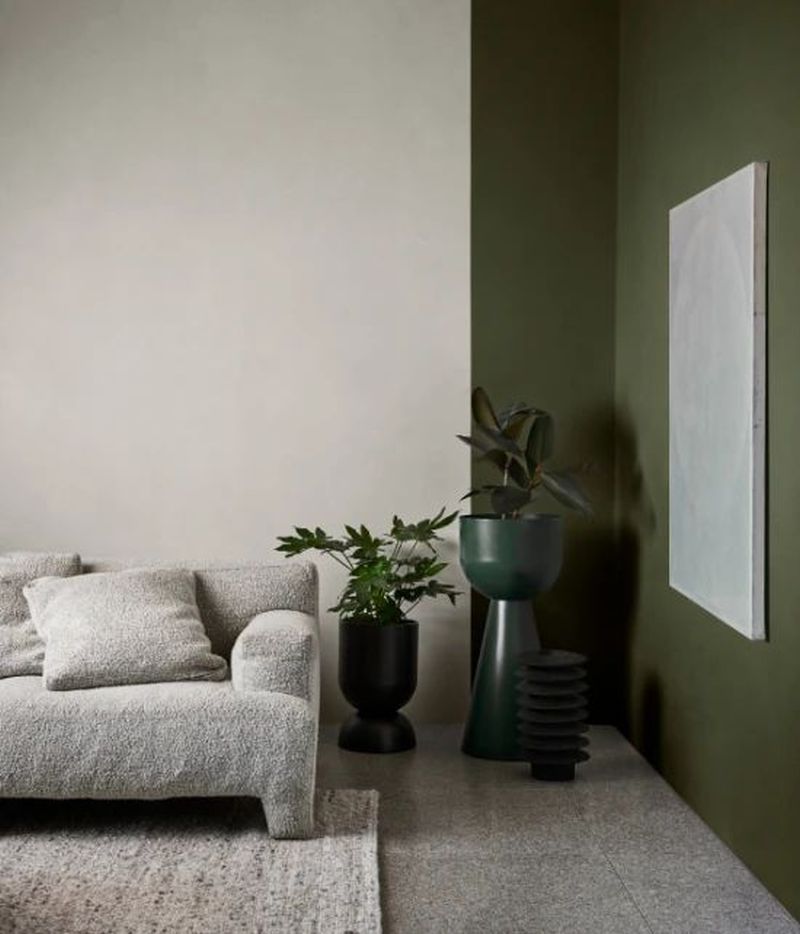 Earth-based neutrals and natural tones make a calm and reassuring backdrop. A nature-inspired wall color can add coziness to the space. Clay, rich forest green, moss and charcoal-purple are some of the good colors to get into the trend, notes 2022 Dulux Australia color forecast. These colors will help you create a richly dramatic space with a more modern finish.
#6 

Interior Paint Color Trend: 

Bold Color Combinations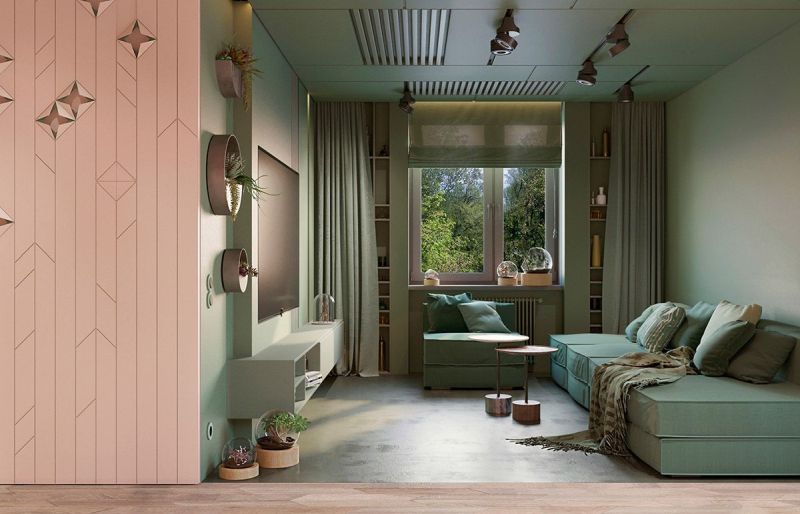 Move over neutrals and try different bold color combinations this year. Go for colors from the opposite sides of the color wheel. Berger recommends the blush and olive that can make a room feel sophisticated. This color combination evokes a hint of nature and romantic touch to space.