Houseplants have become a popular interior design element. All of us want some kind of potted plants in our balconies or rooms but plant parenting isn't that easy as it requires time and dedication. This is the case when artificial plants and flowers come into life. Unlike real plants, they can be placed anywhere regardless of the temperature or sunlight.
The dream of incorporating greenery in the home can be fulfilled easily with artificial plants. There are a number of choices in the market including vines, flowers, succulents, and the newest plant walls. If you are looking to enhance your home decor with creepers, we have done some research for you.
Here is a list of some of the most unique hanging artificial plants that are available on Amazon India right now.
1) IKEA Artificial Potted Hanging Plant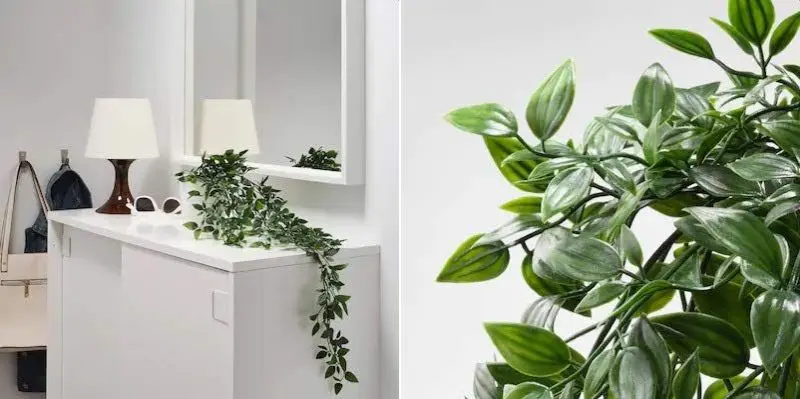 Enjoy the feeling of seeing green leaves always hanging around your bed with this lifelike green colored artificial plant made of Polyethylene plastic. It has all the tendencies to fool your guests, as it looks so real. All it needs to look afresh is, just a wipe of a clean dry cloth. It can be used both indoors and outdoors.
Price: Rs. 876
2) Go Hooked Green Maple Leaf Creepers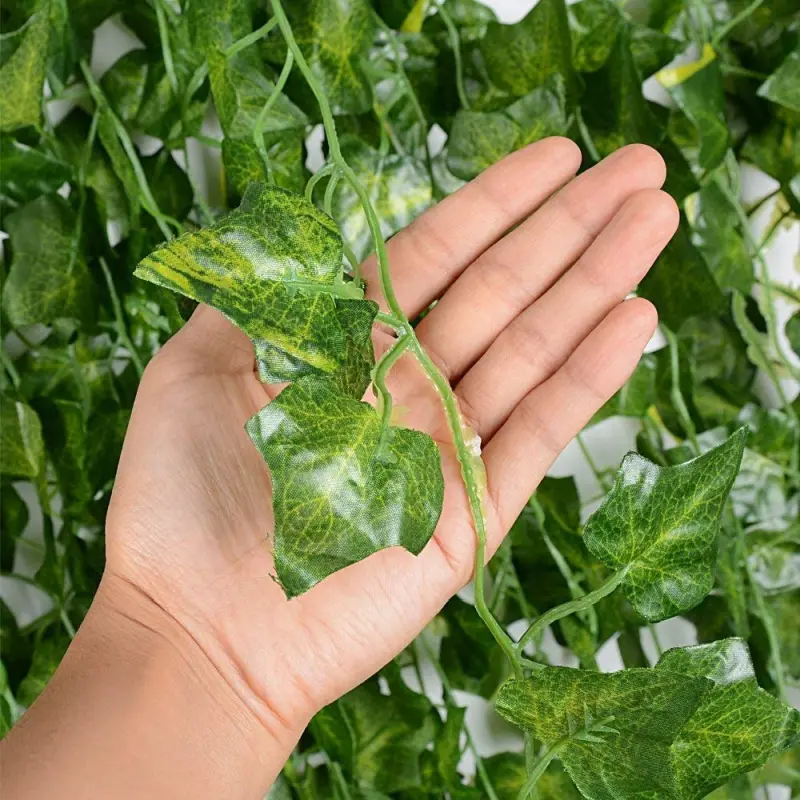 Add nature into your space with these beautiful polyester fabric maple leaves garlands. They are perfect to decorate areas like windows and shelves. Each creeper measures 6ft long and has approx. 30 leaves.
Price: Starts from Rs. 279 (3 Pcs)
3) BS AMOR Money Plant and Ivy Creeper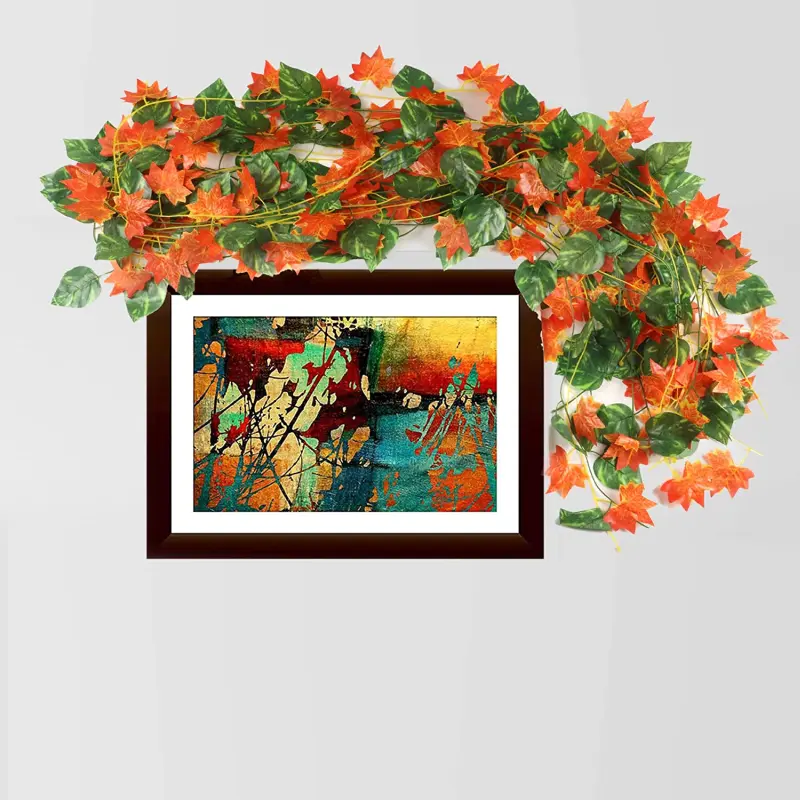 This polyester creeping vine is a combination of two types of leaves in orange and green. The garlands are 6 ft long and come with 30 leaves. It can be wrapped around railings and around wall frames.
Price: Rs. 299 (4 Pcs)
4) DULI Grape Leaf Garland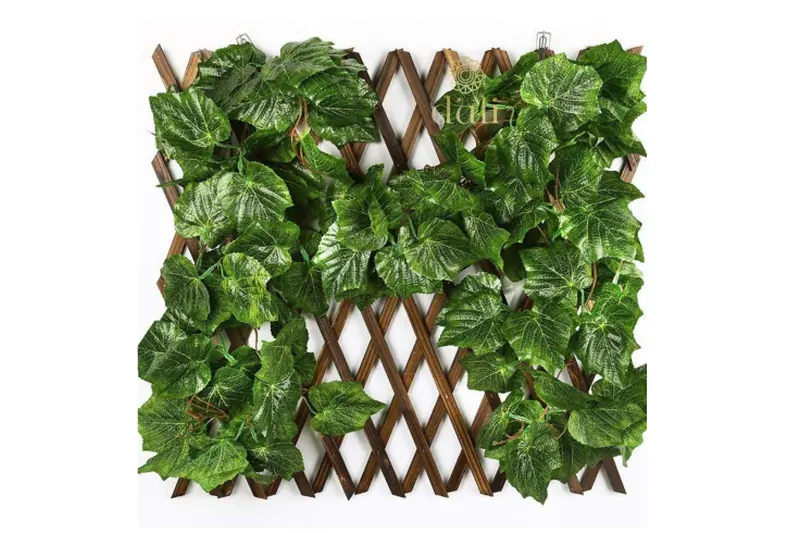 Use this artificial ivy leaf garland for home decoration. Decorate walls, photo frames and also the balcony.  Each strand contains 80 leaves and an attractive orange stem. The faux leaves are made of silk and the stems are made of plastic.
Price: Rs. 694 (2 pcs)
5) Orange Maple Leaf Artificial Plant by Well Art Gallery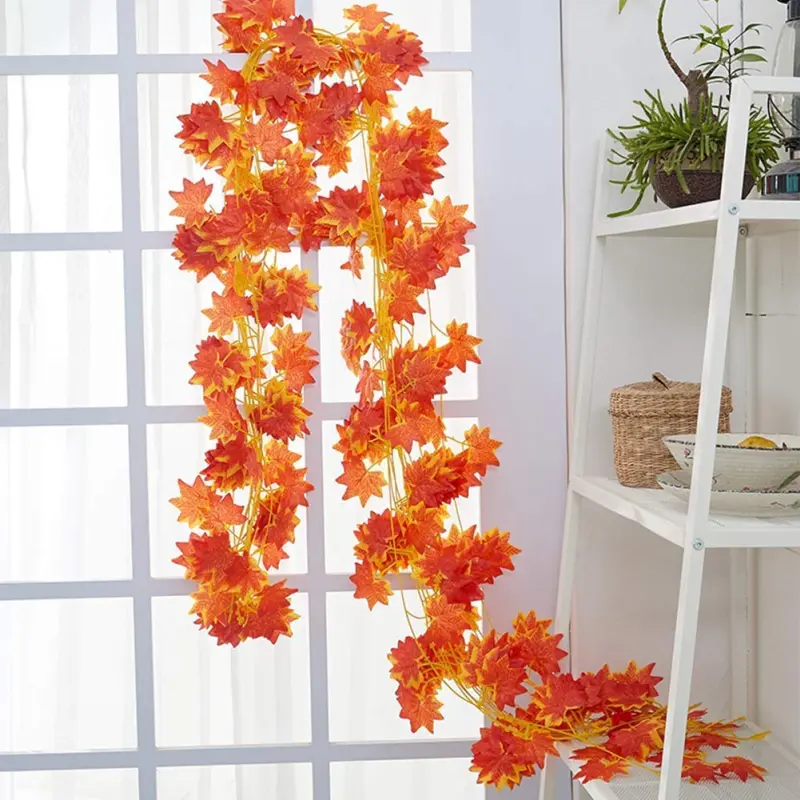 Featuring wonderfully, shapely leaves in orange green hues, this garland will add a fall vibe to your landscape. The vine is in plastic and leaves are made of silk. Each ivy vine hangings are approx. 6 ft long and will be a quirky addition to flower boxes and windowsills.
Price: Rs. 299 (4 pcs)
6) PAPERI Artificial Vine Plant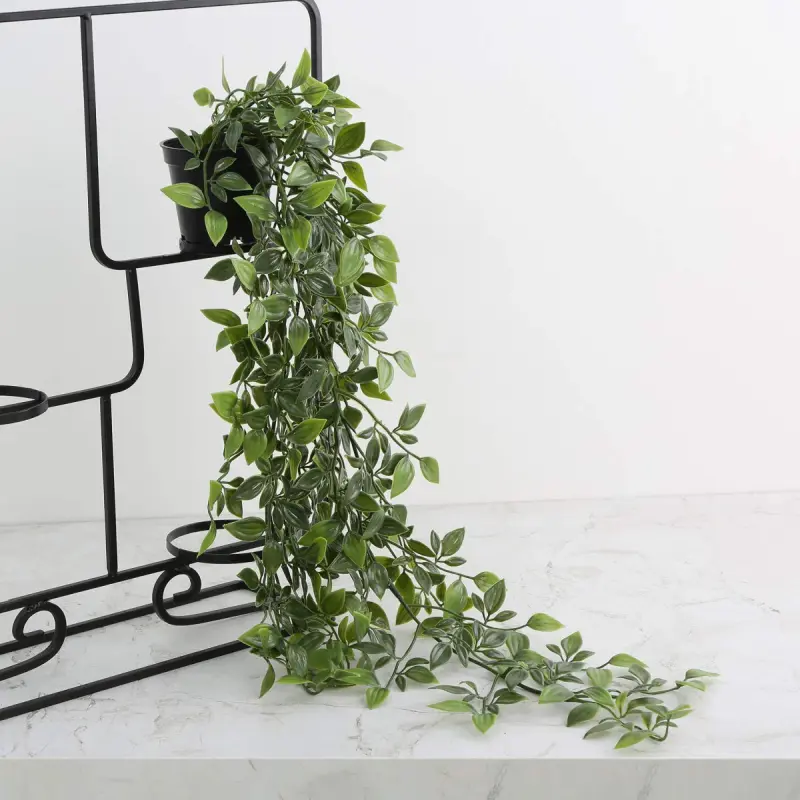 Liven up any space where you can't have live plants with this plastic creeper potted in black pot. These fake bushes are maintenance-free and durable.  The vines can also be disassembled for using separately. It will be a classic houseplant full of evergreen tiny leaves.
Price: Rs. 345
Also Read: These Low Maintenance Houseplants are Perfect for Lazy Gardeners
7) DecoreBugs Artificial Falling Flowers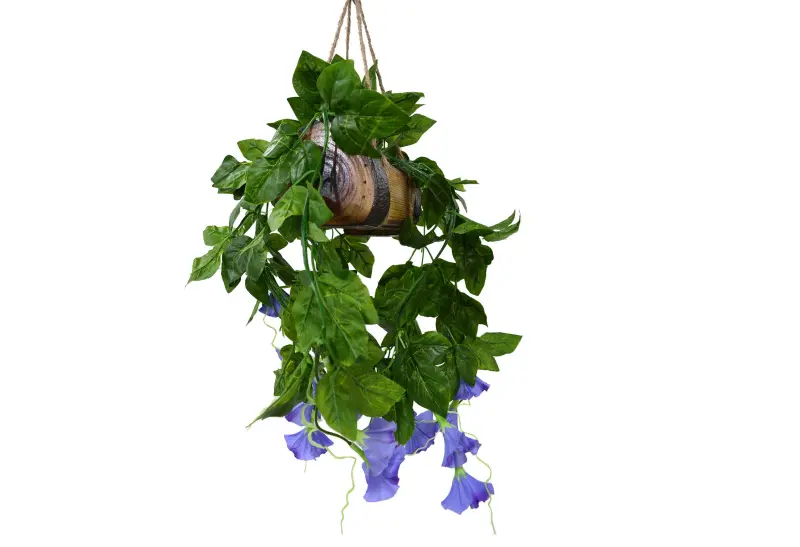 This hanging artificial plant is made up of fabric and plastic. It comes with a wood pot that enhances its beauty more. Place it on a pedestal or a windowsill to enjoy a simple touch of greenery in your interior décor.
Price: Rs. 527
8) Fourwalls Artificial Morning Glory Plant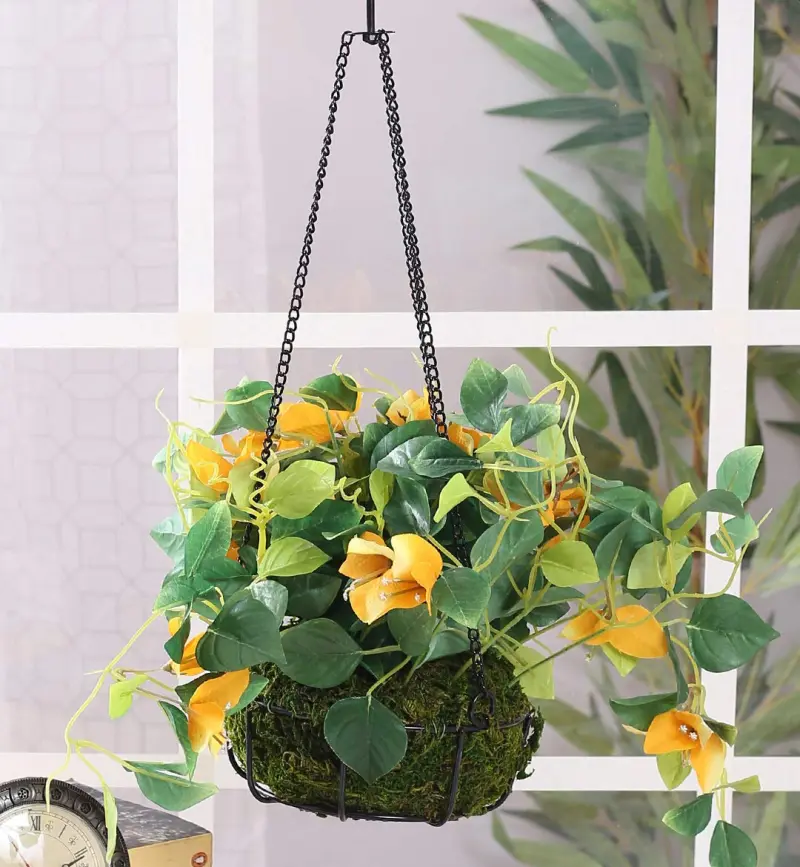 This hanging decorative plant is made of polyester. It comes with a black painted metal basket and chain. The mossy surface of the planter is very attractive. There are multiple choices for colors of flowers.
Price: Rs. 978
9) Electomania Artificial Hanging Succulents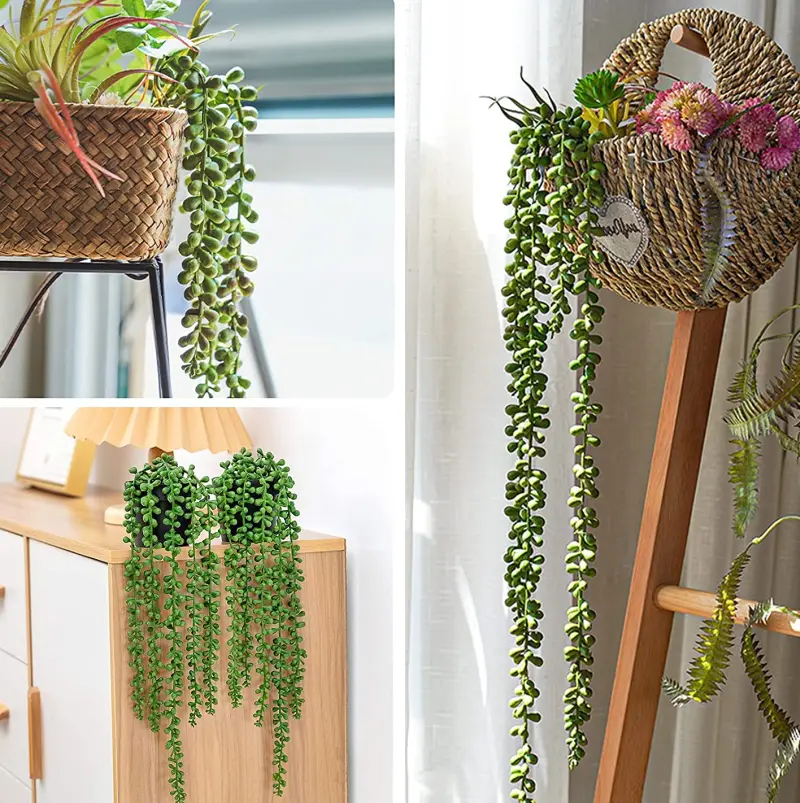 These vibrant and natural looking plastic succulents will ensure greenery in your space. You can combine them with other plants for an Instagram worthy reel. The bendable stems make the placement and decoration easy for a DIY routine.
Price: Rs. 499
10) HOGADO Artificial Hanging Ferns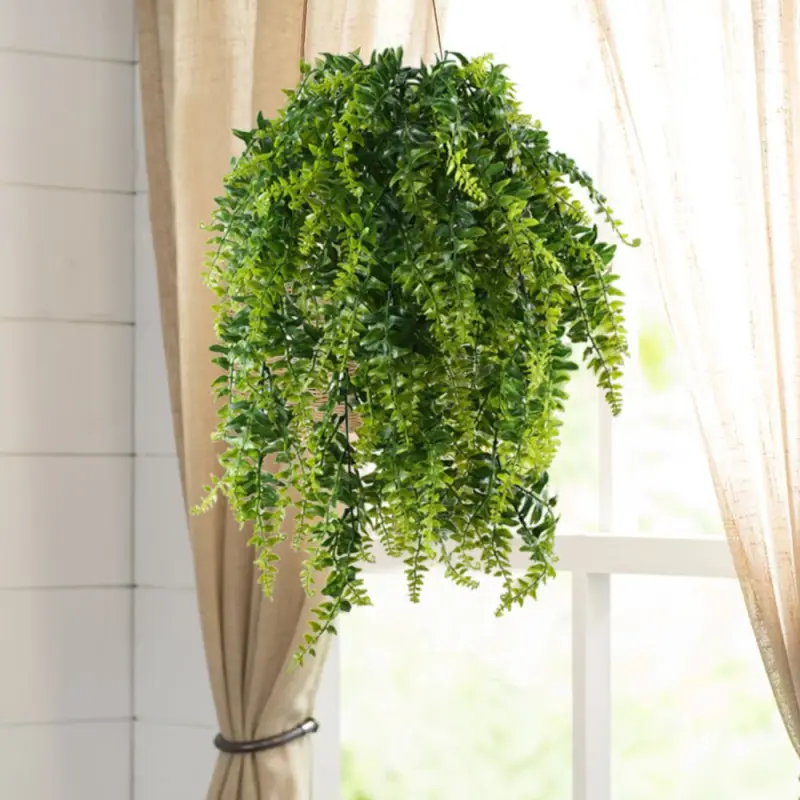 These artificial ferns will be a wonderful addition to your houseplants collection. They can be placed on hanging containers or on plant stands. It will maintain a greenish appearance without any moisture.
Price: Rs. 2,212 (2 Pcs)