There has been a surge increase in growing plants indoors! If you will scroll through home decor reels on Instagram, you will definitely find beautiful houseplants complementing different living spaces. Indoor gardening not only helps us beautify homes but also keeps the living environment fresh.
Growing plants is a dream for many of us, but on the other hand we do not want to invest much time in watering or cleaning up other messes. If you are one of such couch potatoes, you can try to grow some easy to maintain indoor plants that have minimum watering needs and pest concerns.
We have listed a few low maintenance indoor houseplants to grow in India below. Do have a look:
1) Money Plant
Money plant or Pothos is one of the most commonly seen houseplants in Indian homes. Besides being low maintenance, it is believed to bring good fortune to home. These plants have very low watering liabilities and it's vines look really beautiful. Read more at Reema's Garden.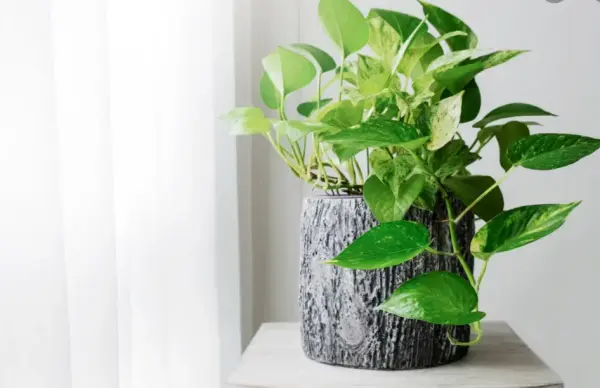 2) Spider Plant
It is a beautiful, easy to care indoor plant with air purifying capabilities. Its leaves are solid green in color or variegated with white or yellow. The spider plant requires less sunlight, and water about once a week. Grow it in a hanging planter near a bright window with indirect sun. This plant will do better in higher humidity levels, like in your bathroom. Find more at My Tasteful Space Blog.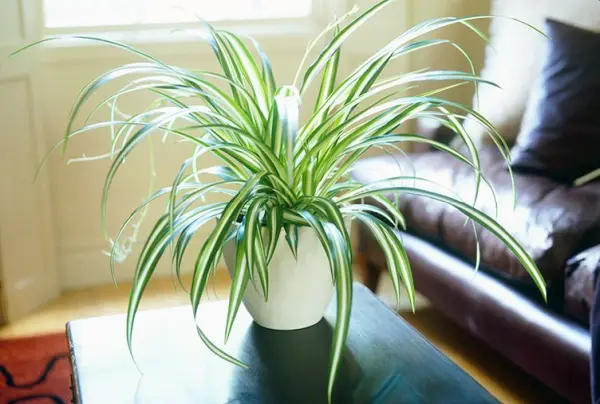 3) Aloe Vera
Aloe Vera is definitely a low maintenance indoor plant that doesn't need regular water but just a place with ample bright light. It will do well nearby windows. The aloe plant should be watered only after the soil has shown signs of drying. It has various medicinal properties so growing it indoors sounds like a great idea. Read more at Gardening Tips.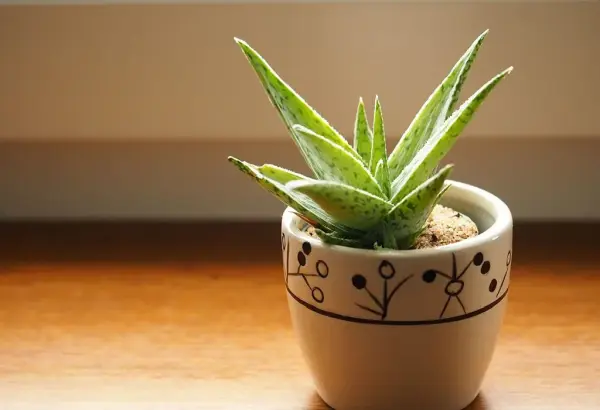 4) Snake Plant
Snake plant is an easy to grow houseplant with the benefit of being an air purifier. It can handle low light levels and drought. You don't require watering it daily. Snake plants are widely used as a home decor element and they also make a perfect bedroom companion as they release oxygen at night. Read more about the plant at Simple Indian Mom.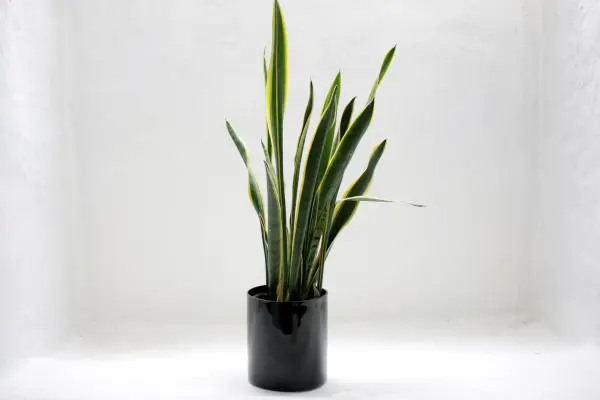 5) Peace Lily
Peace lilies are a popular indoor plant for homes and offices. They have glossy green leaves and produce showy white flowers. They are also known as an air purifying plant. The Peace Lily plant can live in low to bright, indirect sunlight and should be watered typically, around once per week. It is the perfect plant to bring life to a dark room or corner. Read more about growing peace lily at Home & Garden Information Center.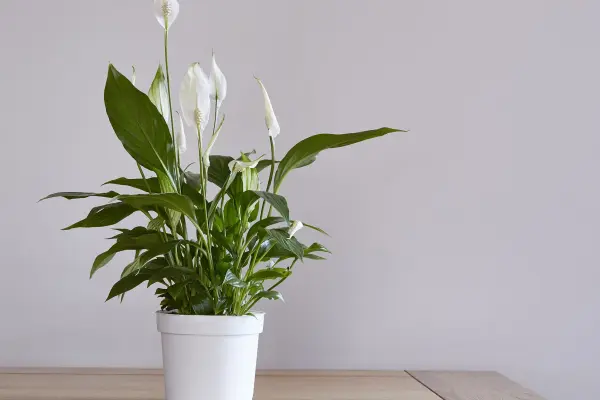 Also Read: 10+ Balcony Railing Planters to Buy from Amazon for Under ₹1,000
6) ZZ plant
The ZZ plant is an easy to grow indoor plant that requires a little maintenance on your part. It can be easily mistaken for fake plants, but is all natural and helps clean the air indoors. These plants are mostly used for decorative purposes. See more at Lady Bug Blog.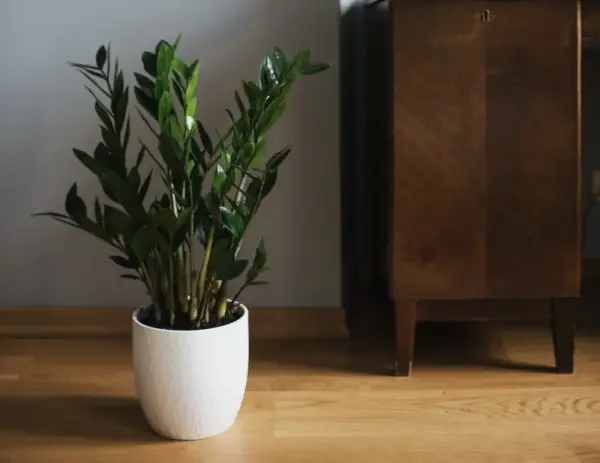 7) Anthuriums
Anthurium is a slow growing plant that shows up with elongated flower bracts. It can survive indoors, even in a chilly northern climate. It needs lots of bright indirect sunlight and watering in a week. Read more at Smart Garden Guide.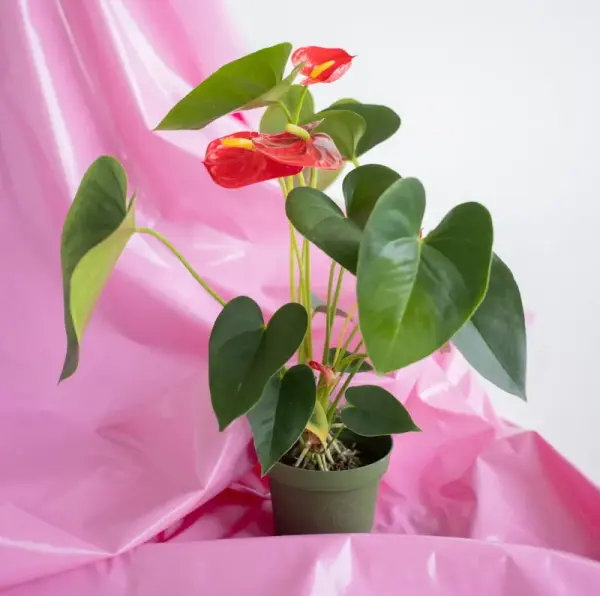 8) Monstera
The Monstera Deliciosa houseplant is identified with its aesthetically pleasing large leaves. These plants are relatively easy to keep. Place your plant where it can receive bright to medium indirect light. Water it moderately and evenly, about once a week. These plants can be a great statement piece in the living room or bedroom. See more at La Petit Chef.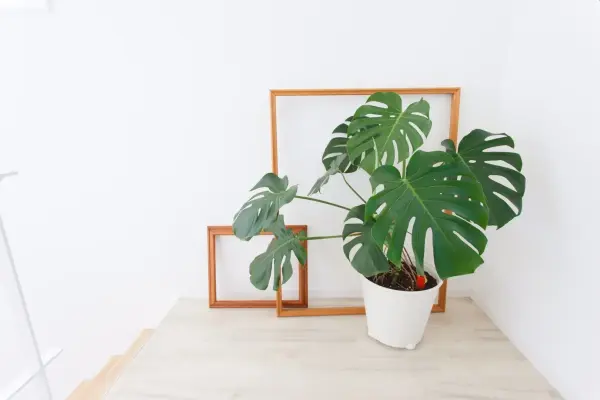 9) Lemon Button Fern
Lazy gardeners looking for an exotic indoor plant can go for Lemon Button Fern that does not want daily care and can grow easily. It also provides a slight lemony scent during the growing season.This plant likes moderate, indirect sunlight and a little bit of humidity. It should be watered moderately after the soil dries out. Read more at Plantophiles.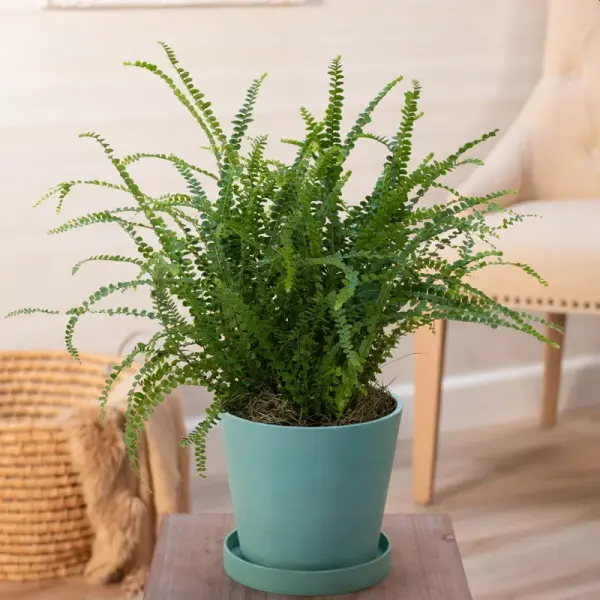 10) Madagascar Dragon Tree: Dracaena Plant
If you love gardening but can't remember watering your plant daily, then this Dracaena species being a low maintenance plant is the right choice for you. This plant has a tree-like appearance and air-purifying qualities. It is a drought tolerant plant that grows effortlessly and maintains itself even if neglected for a few days. Dracaena prefers bright, indirect light and moderate watering. Repot the plant every two years for optimal growth. Check out more at Master Class.