Automatic soap dispensers are a much-needed accessory in modern homes that can prevent chances of cross-contamination through hands. Usually powered by a built-in battery, they can dispense soap without any contact, hands-free – all thanks to the onboard infrared or motion sensor.
You just take your hand near its sprout and the right amount of soap is dispensed to clean your hands. It will make washing hands a bit convenient, and that is why investing in a touchless soap dispenser is a worthy idea.
We have compiled a list of some of the best countertop automatic soap dispensers that are available on Amazon India. Each product is from a different brand and can help decide the right one for you. Have a scroll below:
Hanamichi Automatic Soap Dispenser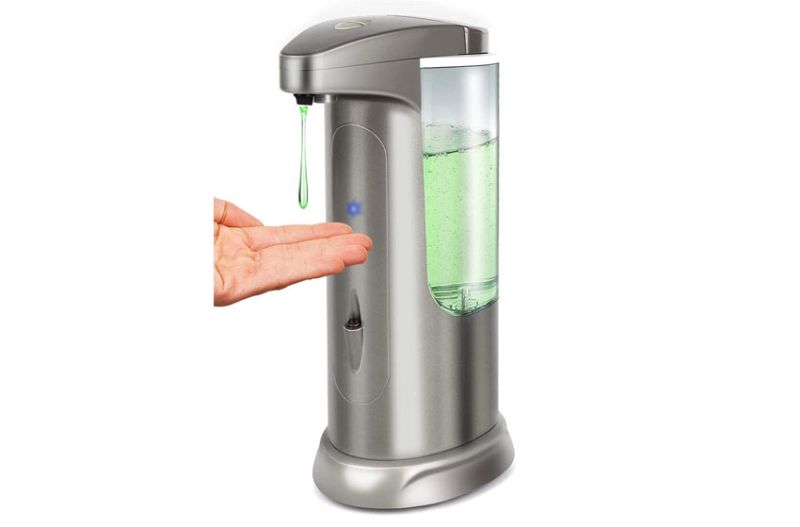 This countertop soap dispenser made of ABS plastic sports a cool shiny design with transparent tank for soap. It is powered by built-in infrared motion and PIR sensor detection technology. It allows adjusting the volume of the soap from 0.5 to 3ml.
Other Features
Powered by 4 AAA batteries
400ml
6-7cm sensor range
Waterproof base
1 year warranty
Price: Rs. 6,966
Simple Human Soap Dispenser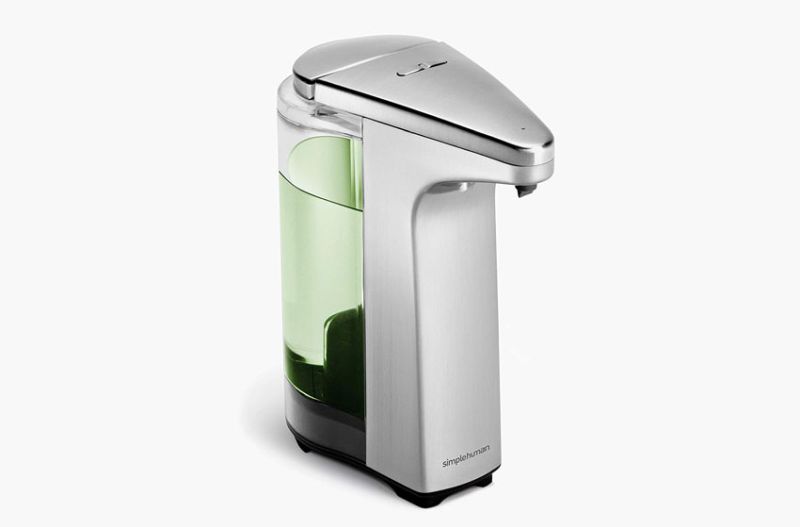 Made of silicone material, this soap dispenser is compact and stylish. The transparent soap tank allows the user to see when it needs to be refilled. It is available in three colors.
Other Features
236ml
2 seconds response time
Imported from USA
Price: Rs. 6,491
Secura Touchless Soap Dispenser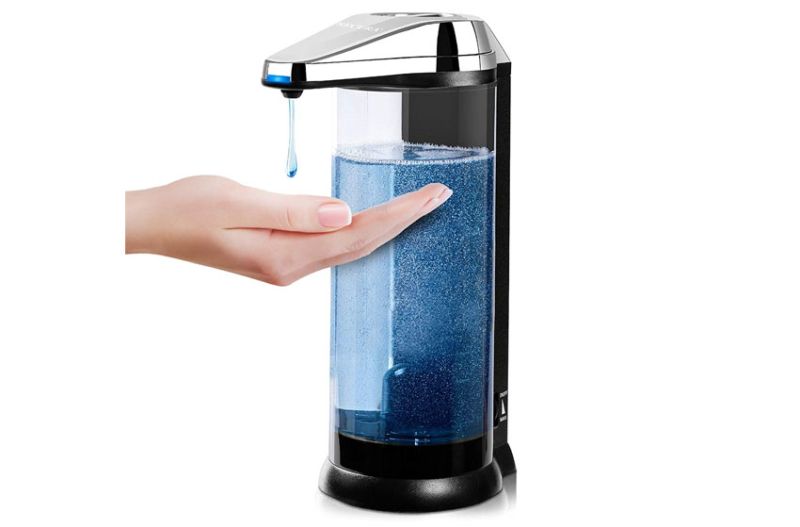 This soap dispenser in black plastic along with shiny chrome finish on the top and clear container will be a premium addition to any bathroom. The volume of soap dispensed each time can be adjusted from the onboard switch, between 0.8ml to 5ml.
Other Features
4 AA batteries
On/Off switch
502ml capacity
7cm Infrared sensor range
Can also be mounted on wall
2 year warranty
Price: Rs. 5,938
Also Read: Kitchen Chimney Buying Guide: Is Auto-Clean Filterless Chimney Best?
CasaTimo Free-Standing Soap Dispenser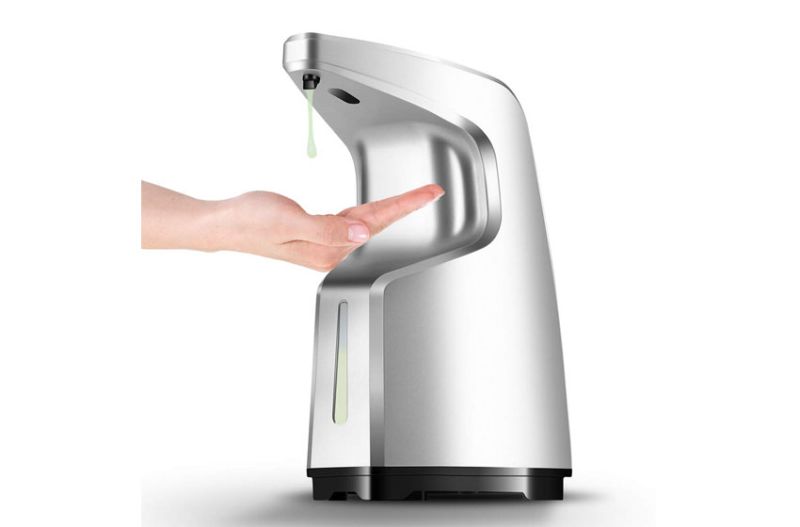 This hands-free soap dispenser crafted from plastic features a classy design. It operates automatically through an infrared motion activated sensor. The volume of soap is adjustable from 4 levels, from 0.5ml to 2ml.
Other features
4 AA batteries
Auto turn-off indicator light
450ml
Usable with different liquids
Can be mounted to wall
2 year warranty
Price: Rs. 7,138
IFITech Automatic Soap Dispenser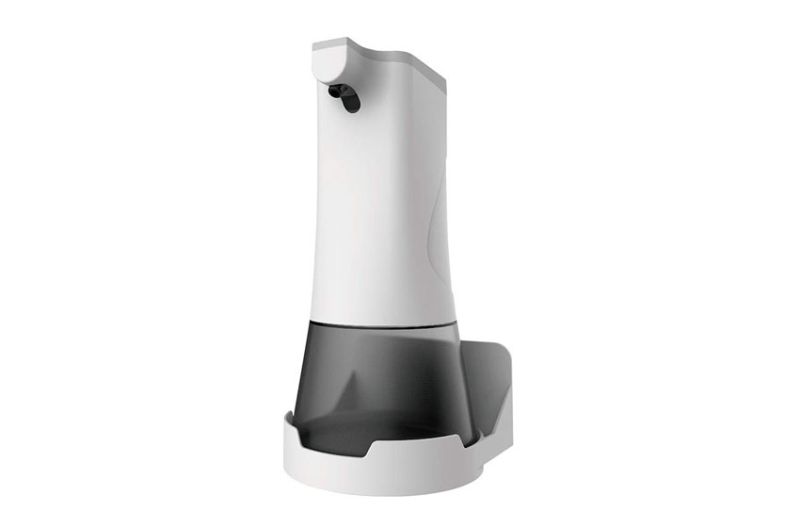 This hand soap dispenser made out of plastic features a cool cylindrical shape. It can be recharged by connecting it to a power socket- no no battery replacement needed over time. The built-in infrared sensor ensures a touchless experience.
Other Features
Built-in rechargeable battery
350ml
Waterproof base
1 year warranty
Price: Rs. 3,350